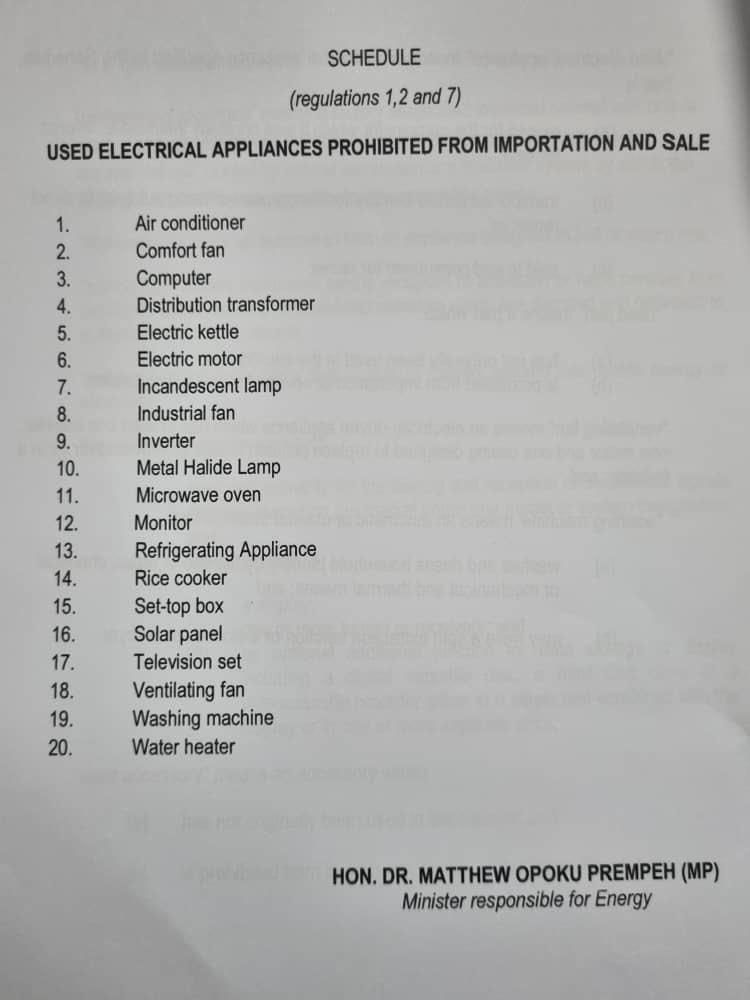 The Energy Commission has placed a ban on the importation of nineteen (19) used electrical appliances and renewable energy products into the country, creating unrest among importers of the affected items.
According to the commission, the ban which took effect from Wednesday, November 2, 2022, is aimed at preventing a situation where Ghana becomes a desirable destination for substandard and used appliances.
In a statement, it added that the move will also save the economy by reducing electricity demand which necessitates additional generation capacity with its associated fuel cost.
The commission has asked the general public and importers of the affected items to comply with the ban, saying the implementation will protect the environment and safeguard the health of citizens from air pollution as well as save consumers from buying unsuitable appliances that consume high electricity.
Air conditioners, Rice cookers, Television sets, Comfort fans and clothes washing machines are on the list the banned products.
READ ALSO: Her business is gone - Yellow Sisi Waakye seller's husband cries: 'My wife can't harm customers'
Meanwhile, the importers of the said products are up in arms with the Energy Commission, calling for a lift of the ban. According to them, the importation of the affected products gives them livelihood, hence their ban will amount to taking food from their mouth.
Read the statement from the Energy Commission below: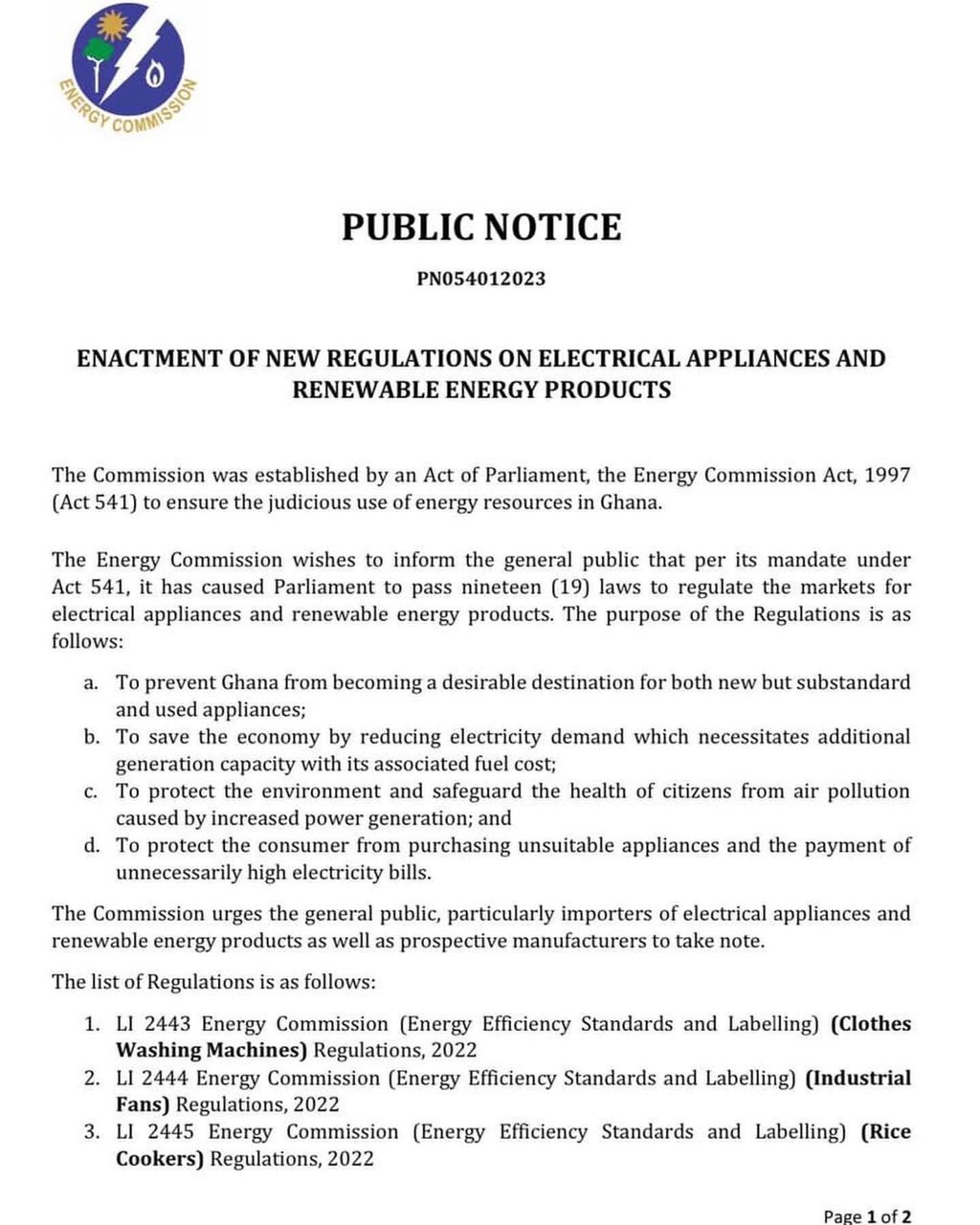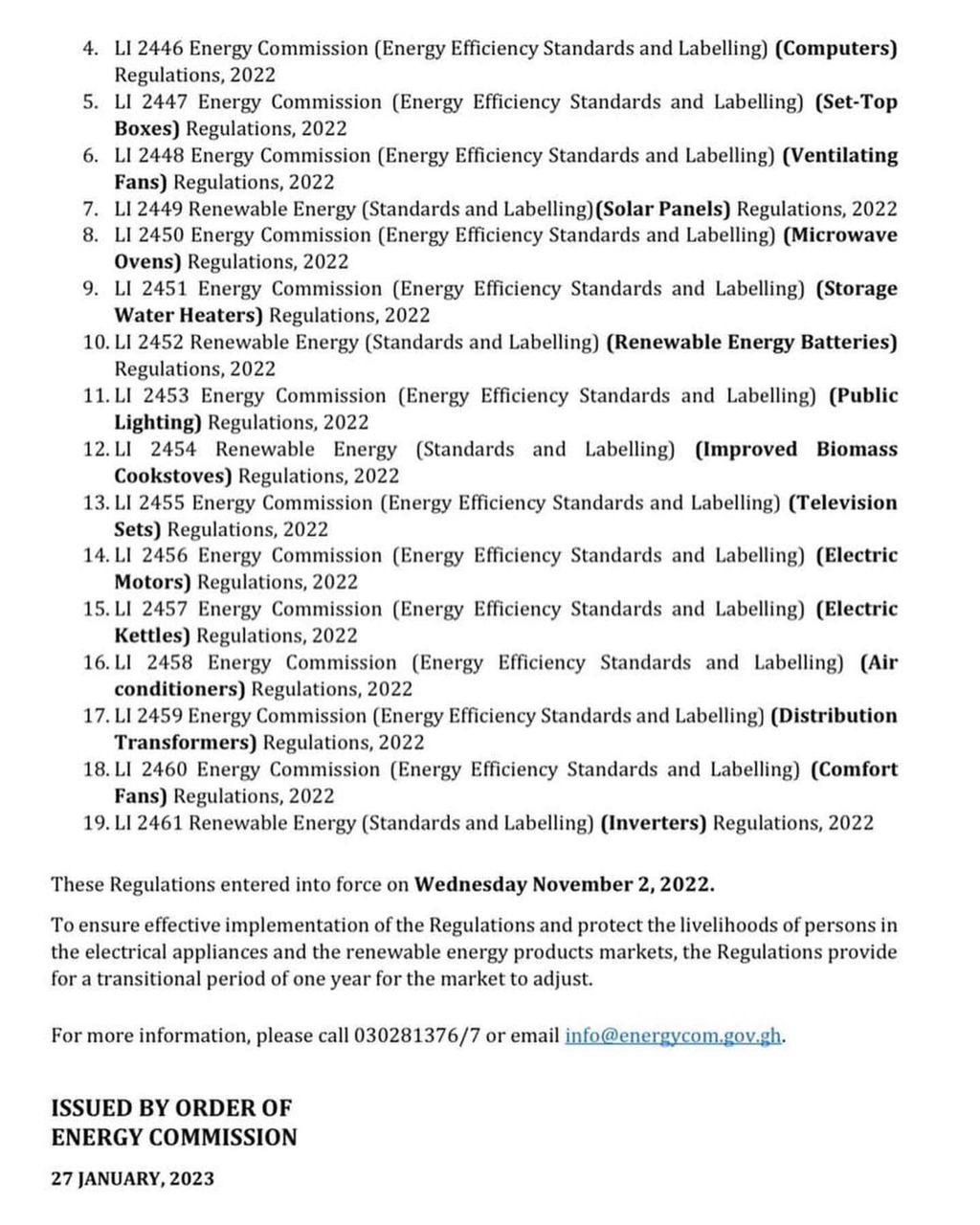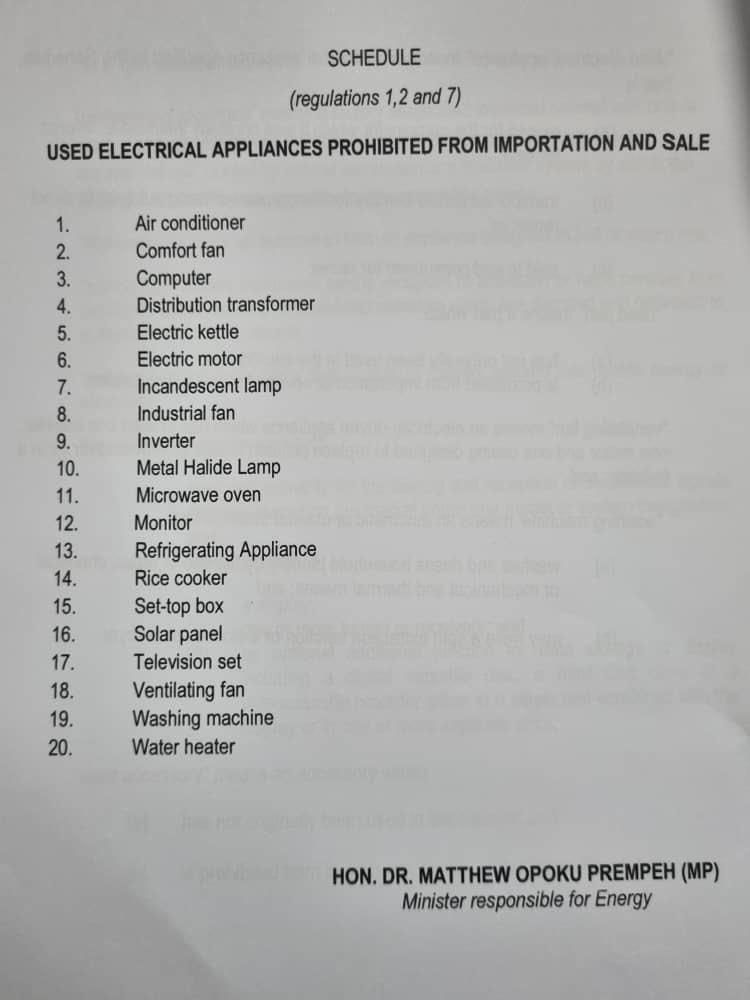 Read Full Story