TT Brothers company limited, producers of Uncle 'T' Maltand wine today donated drinks and cash totalling GHC 8,000.00 to the national Armwrestling team, the Golden Arms.
In a brief ceremony held at the team's camping base at the Accra Sports Stadium, the celebrated firm who have over the years contributed to sports development in the country made the donation to the Golden Arms.
The marketing manager of TT Brothers, Nicholas Addo disclosed that the move by his outfit is a manifestation their commitment to sports development in the country.
He admitted that the hardship in the country has impacted on his company's fortunes but they could not turn down a request by the president of the Ghana Armwrestling Federation, Charles Osei Assibey for their support.
"We are all aware of the economic difficulties facing the country and that has affected our business but we could turn down a humble appeal by Charles to come the aid of the Golden Arms".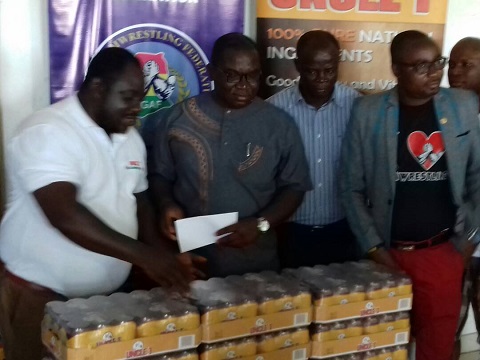 "It is our fervent hope and prayer that the drinks and cash we have given them will motivate them to win laurels for Ghana in the upcoming Africa Armwrestling championship".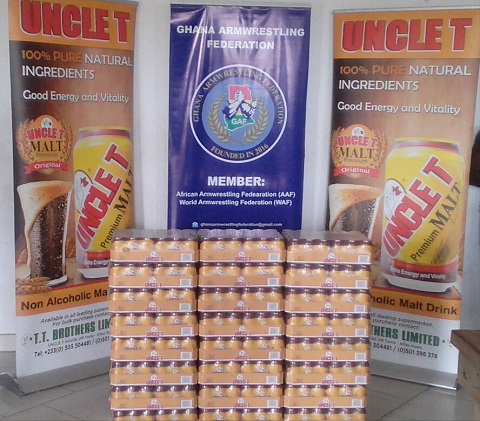 The Ghana Armwrestling national team 'The Golden Arms' will travel to Nigeria for the tournament that is expected to commence on 28th June and close on 2nd July
Read Full Story