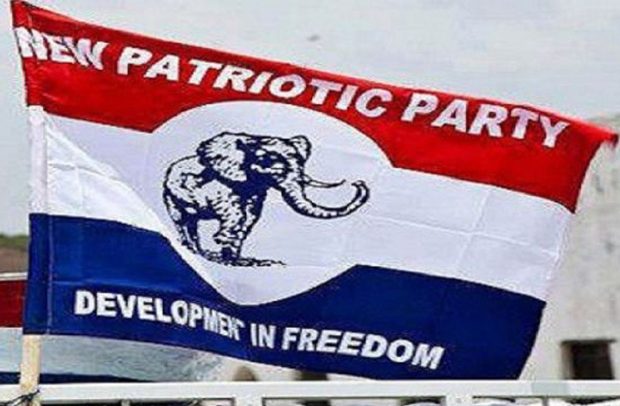 "When you are at the top, be careful of the monster called PRIDE… at the bottom be careful of the monster called BITTERNESS… when you are on the way to the top, be careful of the monster called GREED… when you are on the way down, be careful of the monster called DESPAIR…"
Nelson Mandela
OTUMFUO OSEI TUTU II, the Asantehene, issued the most beneficial prophetic advice to President Akufo-Addo when he paid a courtesy call on him after winning the 2016 Presidential election. Paraphrased from Twi, the advice read: "Ghanaians used anger to kick out Mahama: if you don't satisfy Ghanaians, they will use the same anger to kick you out, at your age, you don't need any more earthly belongings: your desire should be how to build your legacy."
After the "Nana is born to succeed… Oye winner… Nana Addo show-boy… Addo plain man," songs were effectively executed, and his plea: "Mo nso me nhwe" (try me and see), the masses voted overwhelmingly for him. Mahama must have lost because he was accused of incompetence, corruption and dumsor.
Nana Addo was to select his Cabinet and other governmental officials. Close to him were the 2016 campaign team, some of whom were very young men who had just come out of the university. The services of those who had campaigned for him in 2008 and 2012 could be dispensed with and they bowed out, crest-fallen. Dr. Mahamudu Bawumia (with his wife) did marvelous work and he told Ghanaians that they had "the men": the economy was going to be pruned by Professor Gyan-Baffour, Akoto-Osei, Boakye Agyarko, Dr. Akoto-Afriyie and Osafo Maafo, "what a solid team" he noted.
The man for Finance was Ken Ofori-Attah, the quiet, unassuming scholar who was running Databank. The economy was booming: we could afford free Senior High School (Dr. Ofori Atta's suggestion to get those who could afford the fees to pay got drowned in the yell for uniformity). Asphalt was laid on many streets and roads. The President could afford hired luxury jets. We thought Okudzeto Ablakwa was playing "Santo":
Then, COVID struck: the President said; if he lost one person, he could not have him/her back. Russia-on-Ukraine came and has refused to go, throwing all economic projections out of gear. We could not accept Mahama's explanations for hardships. Kwadwo Baah's $1.00-GH¢1.00, descended to $1.00-GH¢3.70 and Bawumia had arrested it and given the key to the IGP. Then, the wily dollar broke jail…  $1.00-GH¢15.00 leading to speculation, and possible 'haircut' the Finance Minister had "sworn" never to go to the IMF, fuel (petrol and diesel) prices sky-rocketed. Who should we blame? Is it not the Finance Minister? Not that anybody hates him; not that he had done anything wrong. But how can anyone be an apoplectic hater of an institution and be the same person leading a delegation to that same institution to beg? Haba! Kennedy Agyapong said: "Going to the IMF is just handing over power to the NDC without elections."
We created the impression that we had never assessed the wisdom in the saying: "Nyansa nni baakofo tiri mu" (Wisdom does not lie in one man's head.) So, the same set of people assembled six years ago (2016/17) remain at post. The word "reshuffle" becomes an anathema. Within the party, those who give alternative suggestions are seen as "enemies", and called names: Dr. Nyaho Tamakloe, Dr. Amoako Baah… Prof Kwesi Yankah in "Kuro mu aye hye" (Daily Graphic: October 31, 2022) writes: "But the biggest royal tongue slip in October was from the banks of the Birim River, Kyebi. Did I hear the big chief himself refer to the President's critics as villagers and witches? Ebei, Nana! Oh No, you did not say that. Neither was that heard. Perish the thought. Nana's linguist made matters worse by overstretching his role of refining the royal word… Video no lie ". And an avowed supporter, Kwaku Ogboro, who consistently blasts Mahama, labelling him as " Oguanfunu" in Daily Guide (October 31, 2022), said "Sir, I hate saying ' I told you so' to friends or people I love. It sounds like gloating over the misery of a loved one… without an assurance to reduce the size of government will win you little or no goodwill. You need to show some prudence, and not continue behaving as if everything is normal. We snubbed the Minority over the E-Levy, and it ended in a fiasco. Anything learnt? Nsuo Kyere ahina mu a, eyi hwa (water smells when it stays in a pot for a long time).
We cannot use the words of the Minority group to describe the President and his government: incompetent, corrupt, arrogant, rude but the President is advised to know that we are not daft, simply put. His communicators make a mockery of themselves when they try to massage the truth in their lame defence of the President's actions. What did the President say at Otec FM to residents of Kwabre Constituency, who were complaining about their roads? Paraphrased, he said: "Nobody can force a voter to vote for NPP or NDC… it is an individual choice! "In the President's own stronghold? How many votes did the President get from this constituency (and Ashanti) as compared with what he got elsewhere? And NPP communicators do not see any point raised in the Mahama latest speech?
Why should we create an avenue for the Minority to criticise NPP, left; right, centre? Is there no point in Johnnie Hughes's "Let the Retirees Go"? why do we wait for critics to set the pace… And while we do not endorse the youth's hooting at the President, we, unlike K.T. Hammond, cannot say they have got coconut heads.
The 80 MPs who issued a stern warning to the government about Ken Ofori-Atta could not have done a U-turn and allowed the Finance Minister to negotiate the IMF deal, and return to hand over the details to another person to execute. Incredible! But we saw the faces on the TV screen: Andy Appiah-Kubi, Eugene Boakye, Carlos Ahenkorah … we know all of them, and they have an explanation to give to their constituents! We are not children. Enough of the drama. Ghanaian-British Kwasi Kwarteng's example is there for all to see. Is it Ken Ofori-Atta's budget? What is the business of the businessman trying to influence the 80 "renegade" MPs? NPP! Beware! Sika mp3 dede; sika mp3 rough and we know, cash doesn't like noise. Mr. President: don't pass the buck; like Roosevelt, the buck stops with you.
We have been in the system for a long time. We were schooled by Baffour Osei Akoto, Appiah-Menka, Professor Adu Boahen: We cherish the truth; and we are not cowards. We want money, and we have dismantled toll-booths, we give unnecessary, underserved exemptions (at Customs), we have removed Customs check-points and allowed transitors to dump uncustomed goods in the country without paying duty … does the NPP have "the men"?
We would not want to "chase the elephant into the bush", a la Dr Arthur Kennedy; but it is difficult driving the elephant home, whole. Do we have to go on our knees like businessman Ken Thompson, to plead before the President listens?
Africanus Owusu Ansah
Read Full Story