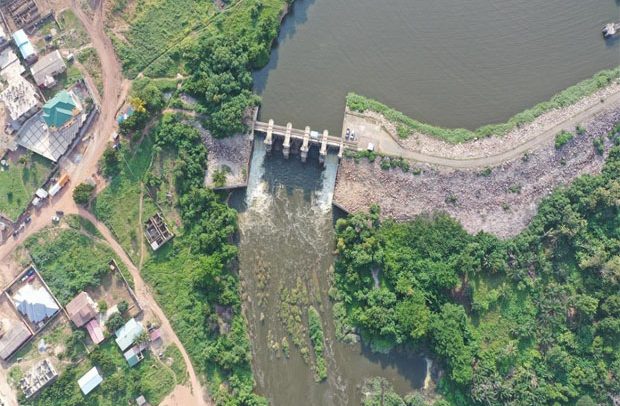 The necessary Weija Dam water spillage by the Ghana Water Company Limited (GWCL) to obviate the more serious incident of system collapse has expectedly come with costly consequence.
The repercussions are varied and even attracted an international news network on Wednesday.
We observed the efforts of the National Disaster Management Organisation (NADMO) and how this brought relief to some of the victims.
Following from the observation and remarks of the Director General of NADMO, Nana Agyemang-Prempeh, regarding some parts of the flooded areas not earmarked for habitation, we can only query the relevant authorities for closing their eyes as the breach went on.
We are not hard-hearted but just being real in our analysis and remarks.
Although the flood of a couple of days ago in the general Weija area does not come close to previous ones, residents in places where they are not supposed to live know the implications of their stubbornness.
Residences within the reach of spilled water from the dam should not be allowed, regardless of the political dividends to be derived. This is about lives and property.
Some years back when a similar incident took place, it appeared a decision was taken to enforce the bylaw regarding settling within the ambit of the dam. Nothing, and nothing has happened regarding such enforcement and here we are again.
Failure to enforce the law in many instances results in disaster as witnessed in Weija and surrounding areas.
There is no doubt that not all the victims live within the areas where habitation is outlawed. Of course our sympathies go to all victims but to those who live at places prone to such disasters over the years, let them listen to the NADMO Director General and relocate elsewhere.
We are aware of the challenges of relocating, having especially been in habitation at the place for many years. The issue under review is about life and property.
Cracking the whip to bring defaulters in line comes with a wanton dividend of saving lives, some of them innocent ones. The children whose lives would be risked when their parents refuse to relocate are unable to take such decisions of movement. Any consequence such innocent lives suffer because of their parents poor decisions would be regrettable.
Read Full Story