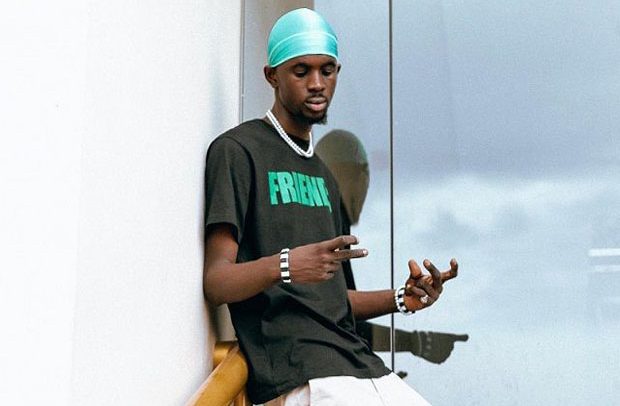 Black Sherif
The voting portal for the 2022 edition of the All Africa Music Awards (AFRIMA) opened to the public on Sunday, September 25 at 21:00 (CAT), to decide the winners of each of the 39 award categories, globally.
The International Committee for AFRIMA in conjunction with the African Union Commission (AUC) announced last Friday, encouraging African music lovers to vote intensively using the live voting portal at www.AFRIMA.org before the portal shuts down on December 10, 2022, the eve of the awards.
More information on the voting process, which would also be audited by the International auditing firm, PricewaterhouseCoopers (PwC), can also be found on the website, as well as AFRIMA's social media (Instagram/TikTok – @Afrima.official; Facebook – Afrimawards; Twitter – @afrimaofficial).
Like it did at the AFRIMA 2021 edition, the PwC, which has audited other major global awards including the Oscars, will audit the voting portal, collate the votes and present them at the awards.
According to AFRIMA's Executive Producer/President, Mike Dada, "AFRIMA's core values of FACE IT – Fairness, Authenticity, Creativity, Excellence, Integrity and Transparency remain at the heart of our operations. With PwC, we are further reinforcing these value drivers, ensuring that we remain as inclusive, credible and authentic as always."
Recall that the list of nominees was unveiled globally last Wednesday, revealing a total of 382 nominations across all 39 categories.
The nominations, which have received positive acclaim around the world, are the result of a 10-day rigorous decision convened by AFRIMA's 13-member jury in July.
Also, entries were considered for nominations for this year's awards only within the validity period of August 20, 2021 to August 5, 2022.
Mr. Mike Dada, said the awards body remains the ultimate hallmark of African music globally, also serving as an archive for other award bodies across the continent.
"We are not oblivious to the fact that there are some other award bodies which duplicate our nominations every year. As the ultimate identity of African music globally, we are a source of inspiration to both music gatekeepers and music lovers across the industry. AFRIMA continues to move forward to celebrate African talent and grow our creative ecosystem, and this year's edition is a step forward in that direction," he said.
The 2022 All Africa Music Awards will now be held from December 8 to 11, 2022. A special announcement will be made on September 30, 2022 on the host country and the venue for the awards.
The AFRIMA awards ceremony will be a four-day celebration of music, glitz and glamour, with the aim of celebrating Africa, recognising talent and expanding the economic boundaries of the culture and creative industry on the continent.
The event is scheduled to begin with the welcome ceremony, followed by the AFRIMA Music Village, a tour of the host city, the Africa Music Business Summit, and the Special Nominee Party and conclude with a live awards ceremony broadcast in over 84 countries around the world.
Read Full Story