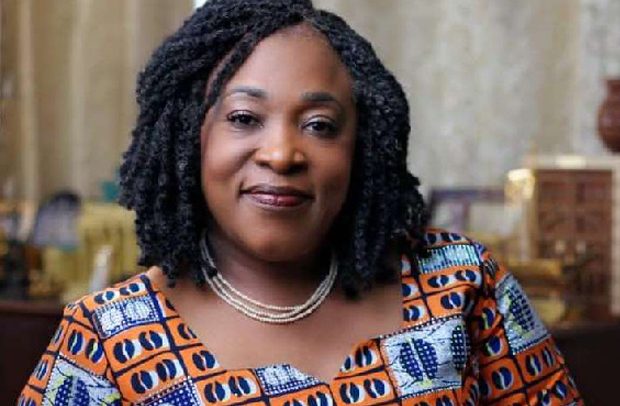 Shirley Ayorkor Botchwey
Ghana's Foreign Minister, Shirley Ayorkor Botchwey, has held talks with the International Institute for Democracy and Electoral Assistance (IDEA) on the sidelines of the United Nations General Assembly in New York.
The meeting between the Foreign Minister and the Secretary General of IDEA, Dr. Kevin Casas-Zamora, was to review and chart a new course as IDEA prepares to celebrate its 25th anniversary next year.
The meeting was aimed at seeking support for some key state institutions in Ghana, particularly the Electoral Commission (EC), as Ghana prepares for its general elections in 2020.
Madam Botchwey appealed for support for the EC as it prepares to hold referendum for elections of metropolitan, municipal and district assemblies (MMDAs).
She also appealed to IDEA to support the National Commission for Civic Education (NCCE), Commission on Human Rights and Administrative Justice (CHRAJ) and the Office of the Special Prosecutor.
IDEA was founded in 1995 as an intergovernmental organisation to support and strengthen democratic institutions and processes around the world. Ghana is an active member of IDEA.
Dr. Casas-Zamora praised Ghana for its democratic credentials and presented a book on transitions in Africa to Madam Botchwey.
The views of former presidents Rawlings and Kufuor on transitions from one government to another were captured in the book.
BY Melvin Tarlue
Read Full Story