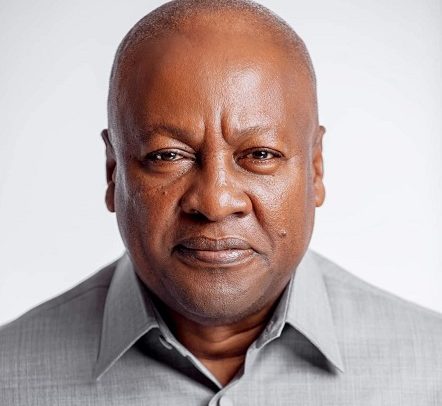 John Mahama
When school authorities steal food items meant for the feeding of students under their care, the occurrence can best be described as not only absurd but an outlandish criminality.
Former President John Mahama described the food served students in schools as unfit for his dogs. We wish he would now understand why some schools do not have enough to feed the students. Let him join in condemning the thievery being perpetrated by some school authorities.
The arrest of five persons over the alleged theft of food items from the Atebubu Senior High School presents us with a tip of the iceberg of anomalies occurring in some schools across the country.
When school authorities into whose care students are put for both academic and moral upbringing display such crass moral decadence, we are at a loss for words in describing this conduct.
We shudder to imagine that this is but a tip of the iceberg of the pilfering of food items meant for students under the free SHS programme across the country.
We appreciate the extra mile government is going to provide such food items only for bad nuts within the school system to steal same for sale on the open market. It is so shameful an act that we recommend that the law should be applied no matter whose ox is gored under the circumstances.
What exactly is happening to us as a people? So much sermonising is going on in both church and mosque yet people continue to perpetuate such iniquities. Don't they have empathy for these students who are in their care away from their parents?
But for the intervention of a whistleblower, the food items under review would have been lost to the government and the students. The action of the whistleblower is worth emulating by other Ghanaians.
School authorities are wont to complaining on the media space about food shortage in schools yet hardly get their voices heard on such despicable acts of thievery by their colleagues.
This nonsense must cease now and the best way to do so is to set an example of those found guilty of the offence of stealing students' food.
We are interested in knowing how long the school authorities have been involved in this act, and why this act has gone on without the headmaster's notice.
Municipal Chief Executives across the country where boarding senior high schools exist should join hands with the security agencies to police the food stores of such institutions because there is no gainsaying the fact that such thieveries are going on elsewhere.
Read Full Story