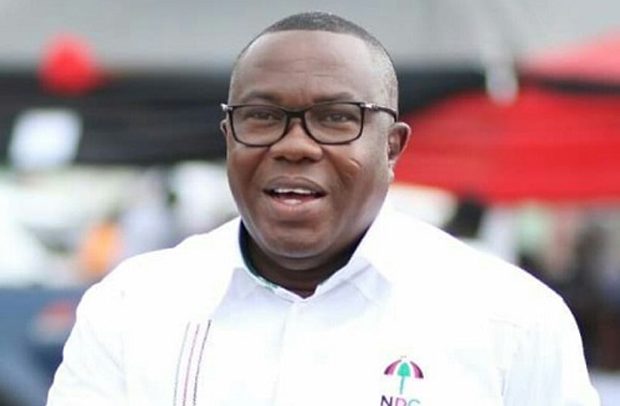 Samuel Ofosu-Ampofo 
The immediate former National Chairman of the opposition National Democratic Congress (NDC), Samuel Ofosu-Ampofo, has filed his witness statement in the trial in which he is accused of plotting to assault some public officers.
He was expected to enter the witness box, read his witness statement and then be cross-examined by the prosecution, but that could not happen as the prosecution had not been served with the witness statement.
Mr. Ofosu-Ampofo and communication officer of the party, Kwaku Boahen, were ordered by an Accra High Court on January 26, 2023, to open their defence in the trial after the court found that the prosecution had made a prima facie case against them.
The court, presided over by Justice Samuel Asiedu, a Supreme Court judge sitting as an additional High Court judge, had dismissed an application for no case filed by the defence lawyers.
They had argued that the prosecution failed to establish the allegations against the accused, hence they had no case to answer.
But the court, in its decision, dismissed the arguments of the defence lawyers and held that the prosecution had made a prima facie case against the accused persons, and subsequently ordered them to open their defence.
Mr. Ofosu-Ampofo has filed a notice of appeal challenging the order but yet to file his statement, but nonetheless went ahead to file his witness statement.
His counsel, Tony Lithur, yesterday told the court that Mr. Ofosu-Ampofo is bereaved and had been "running around a while", which explains the delay in filing the witness statement just last Friday.
He told the court that he had hoped that the prosecution would be served but he found out from the Director of Public Prosecution, Yvonne Atakora Obuobisa, that they had not been served.
Mr. Lithur added that he could not prepare the accused for his cross-examination by counsel for his co-accused and the prosecution, and subsequently prayed the court to adjourn the case.
Justice Asiedu adjourned the case to April 17, 2023, for Mr. Ofosu-Ampofo to be cross-examined.
Mr. Ofosu-Ampofo and Anthony Kwaku Boahen, are on trial over a leaked audio tape which captures how the opposition NDC was allegedly planning to commit crimes in the country and turn round to blame them on the ruling New Patriotic Party (NPP).
Among the strategies were the creation of a general state of insecurity in the country through kidnappings, arson and verbal attacks on public officials like the Chairman of the National Peace Council (NPC), Prof. Emmanuel Asante, and EC boss, Jean Mensa.
Mr. Ofosu-Ampofo has been charged with one count of conspiracy to cause harm and two counts of assault against a public officer.
Mr. Boahen, on the other hand, is facing one count of conspiracy to cause harm.
Read Full Story