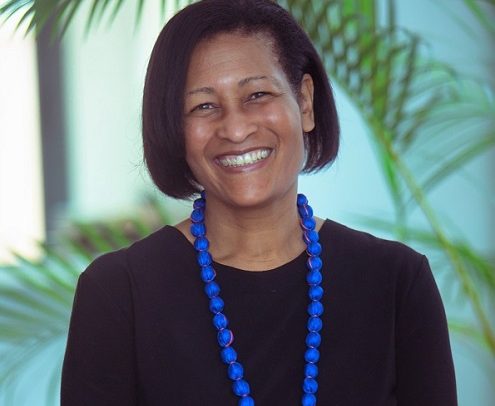 Cheryl Mills
IndigoHomes has hinted of plans to put up affordable houses aimed at improving Ghana's housing situation as well as providing relief to the average Ghanaian.
The Founder and CEO of BlackIvy, the parent company of IndigoHomes, Cheryl Mills, revealed this during a site tour at the company's residential developments at Oyarifa and Ayi Mensah Parks in Accra.
"IndigoHomes has been navigating for a land to be able to build accommodation for the average Ghanaian as part of our medium term plan. This development so far has been terrific because it has helped to cement people's mind that we are really a leading developer committed to getting land opportunities that tie in with our affordable housing plan."
"We settled on Ghana as our first country of choice though we visited nine countries. We ultimately determined the first place we wanted to invest in was Ghana because people are friendly and there is a deep connection. We saw an opportunity in the housing infrastructure and we sought to close that gap by not just building houses, but to build communities that are secure, vibrant and a joy to live in" she added
According to her, the company has demonstrated versatility, resilience, ingenuity and excellence in all its projects projects having completed and handed over 300 homes to homeowners so far.
She mentioned that apart from offering quality houses to its clients,  the company also  offers  'a 12-month home warranty for non-structural concerns and 36-month warranty for any structural highlight that need our attention'.
"IndigoHomes are built with attention to detail, integrated green parks and gardens, children's playgrounds, sports courts, swimming pools, and more. From relaxing front porches to covered outdoor kitchens, paved double car parking spaces, tree-lined sidewalks, open floor plans," Ms. Mills added.
By Ebenezer K. Amponsah
Read Full Story