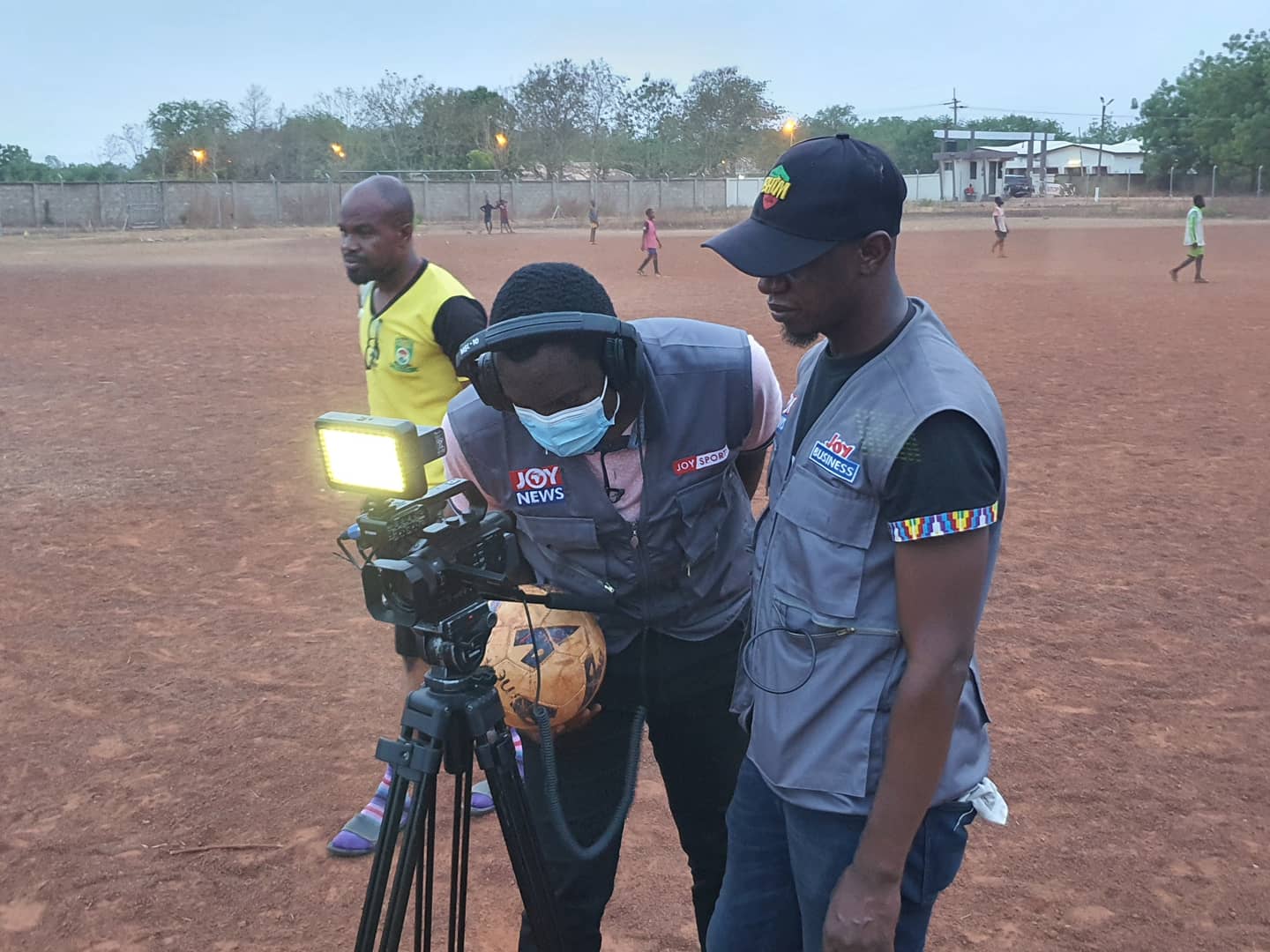 These days George Addo Jnr needs no introduction. A voice so recognisable on radio and a face so regular on some of the biggest sports channels on the continent, his has been a burgeoning story of what the right mix of talent, opportunity and hard work can produce.
Just over a decade ago, though, he was a novice at the University of Ghana trying to figure out where his talent would be best served and how to turn his potential into a career.
From day one, when he set foot in the University of Ghana, George only had eyes for breathing life into people's stories. If media was his pious focus, sports journalism became his truest passion.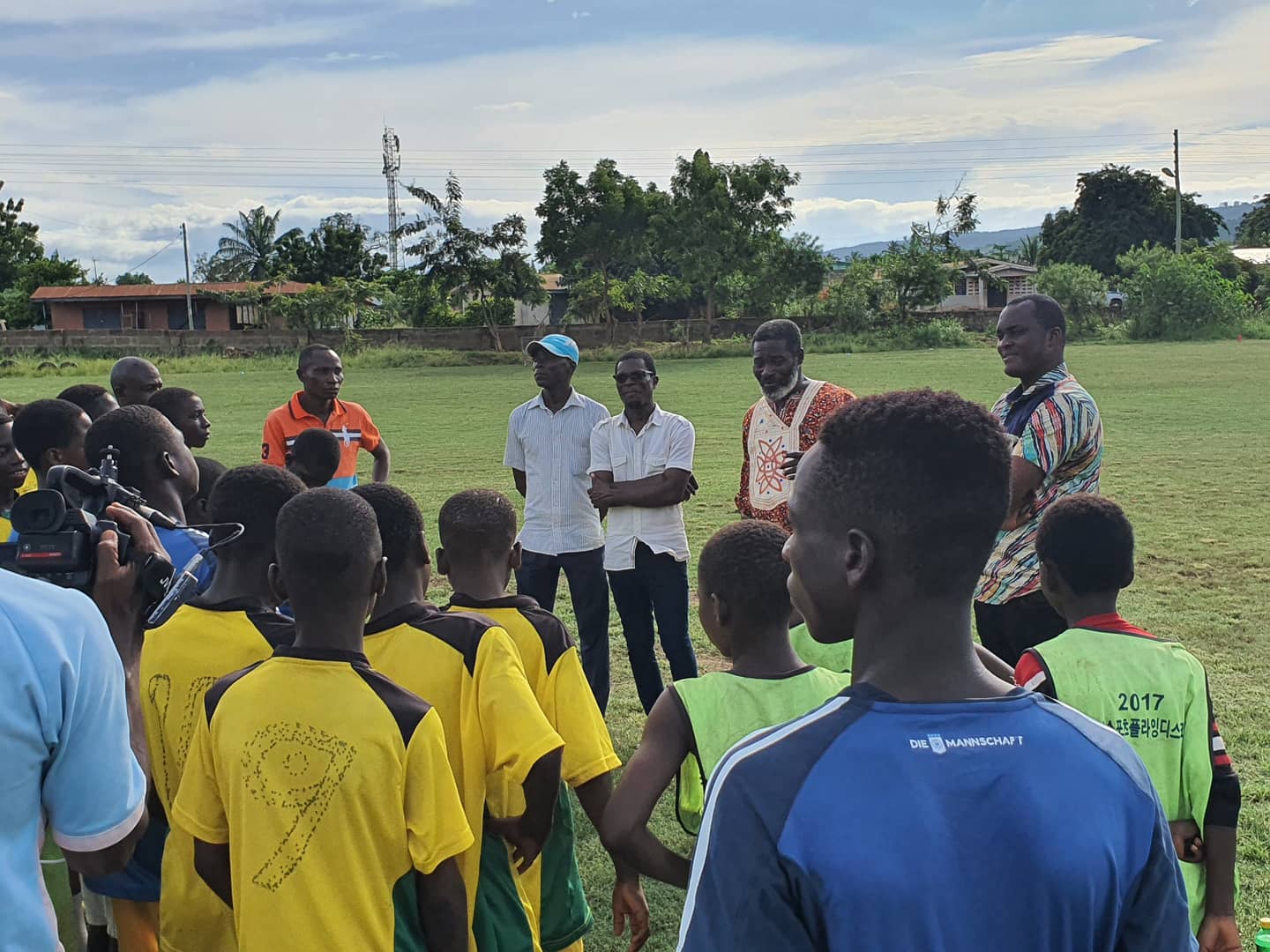 That fixation to break through led him into volunteering at the campus-based Radio Universe, a press farmhouse that has nurtured some of Ghana's best journalists. George would later become one of the campus-based radio station's most successful interns when he moved straight from Radio Universe to arguably the biggest English-speaking radio station in Ghana, Joy FM.
But that wasn't before George left his mark at Radio Universe, where he carved a niche for himself as a prolific storyteller. Radio Universe is very small and lacks the finances to support its interns and volunteers to cover major national events. For this reason, the station usually focuses more on campus-based news.
George's knowledge of sports was already appreciable by then, but it was not until he localised his content – unearthing story angles of athletes in the school and using journalism as a medium to bring their (the athletes') stories closer to the student body – that everyone began to take notice.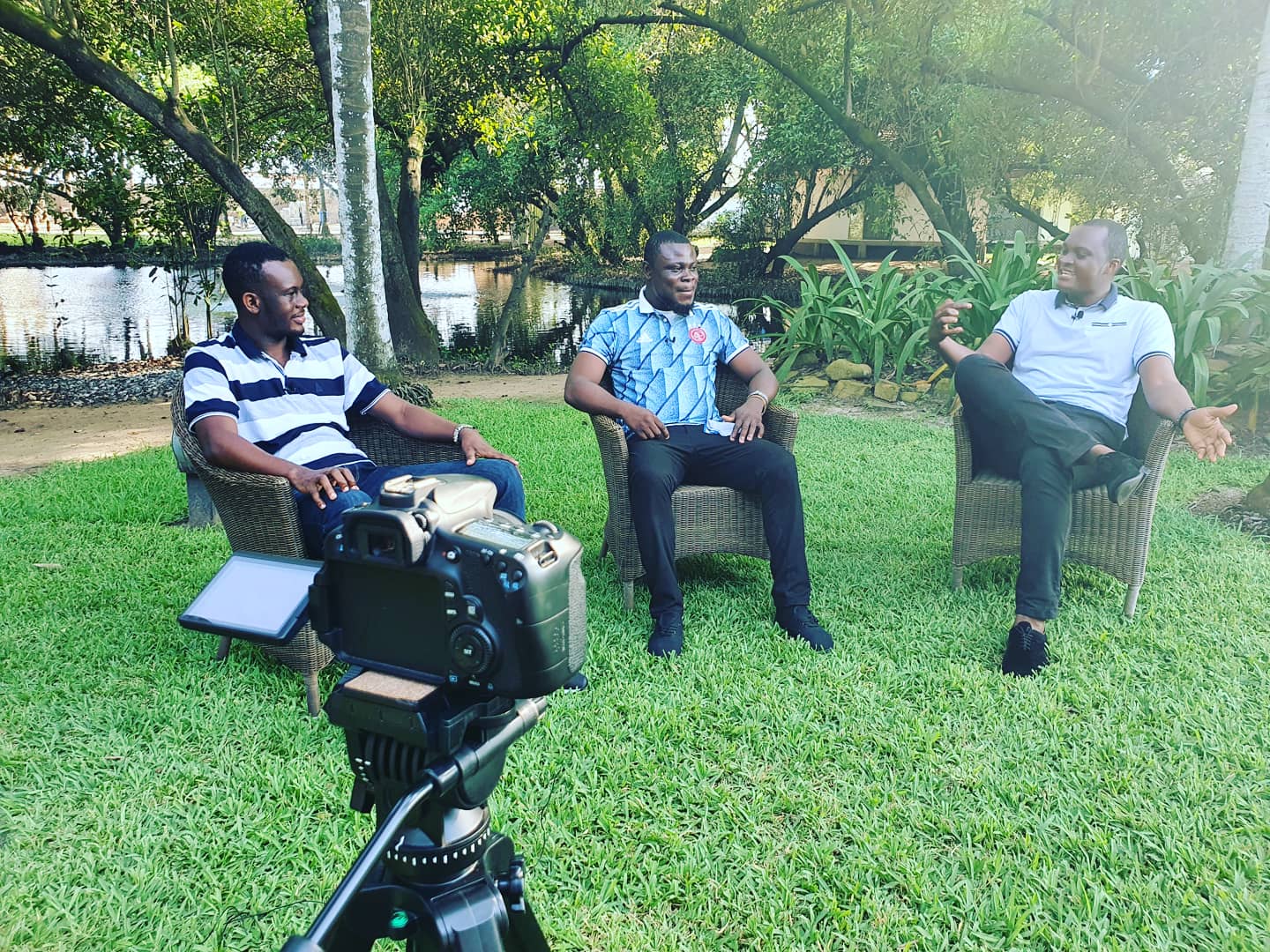 A young George injected life into campus football, rejuvenating the frenzy among students with his great commentary style. With each story he told, each article he wrote, and each commentary he delivered, George made himself more and more endearing to the sports-loving student populace.
His rise as a campus-based sports journalist coincided with the resurgence of the University of Ghana football team, which meant more students stayed glued to Radio Universe to be updated on happenings about the team.
And George made sure their time was worthwhile.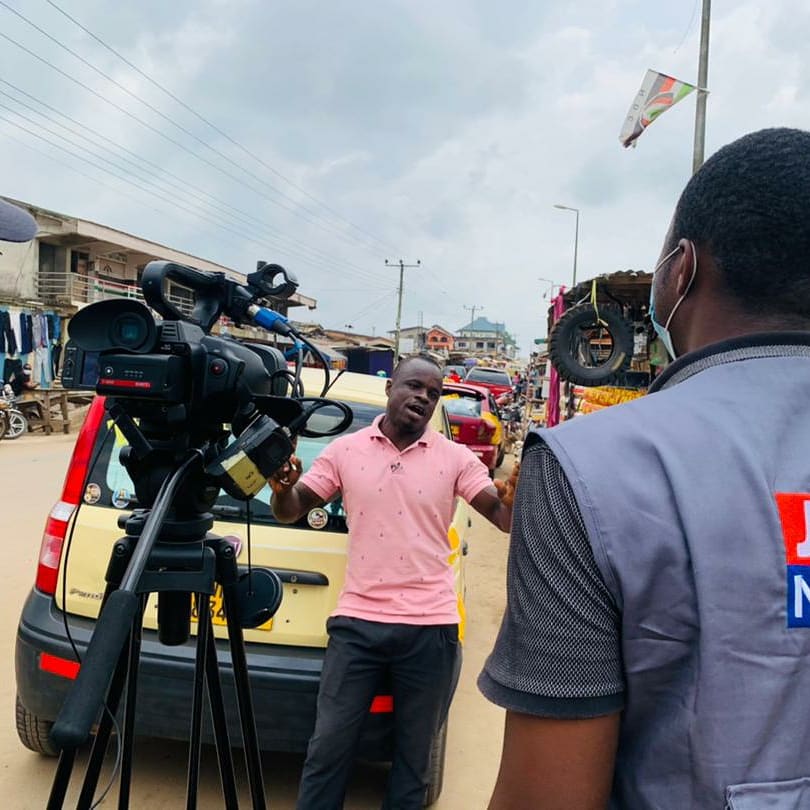 George's versatility saw him tell stories across the board – from profiling the standout players in the university's league to shining a light on the participating Halls on the Football League Show, which became one of the most-listened-to programmes on campus.
George's transition from Radio Universe to Joy FM was a huge leap but his time on campus prepared him for it, so he wasn't overawed at all by the occasion. Rather, he relished it.
All the years of volunteering culminated in a boy who had fast become a man, and a journalist who was now ready for the big leagues.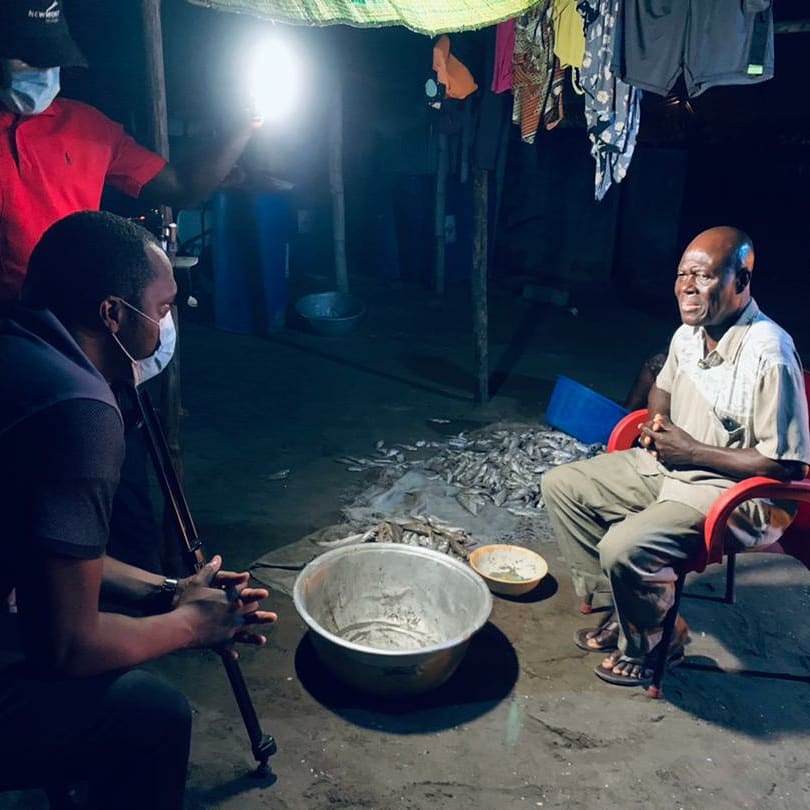 Joy FM was, and still is, among the big leagues and it was there that George finally spread his wings, captivating a wider audience on radio and television and catching the attention of sports fans from far and near.
From covering campus sports and the University of Ghana football team, George now found himself covering the flagship Ghana Premier League. Just six months into his time as an employee of Joy FM, George's passion for telling stories was noticed by the leadership of the sports desk, who rewarded him with the responsibility of hosting the First Capital Plus Premier League Show.
The programme, which aired on Multi TV, previewed and reviewed Ghana Premier League matches. George hosted the show for two years and interviewed the likes of then-Ghana FA president Kwesi Nyantakyi, former Premier League Board Chairman Welbeck Abra Appiah, and the then-CEOs of both Hearts of Oak and Asante Kotoko.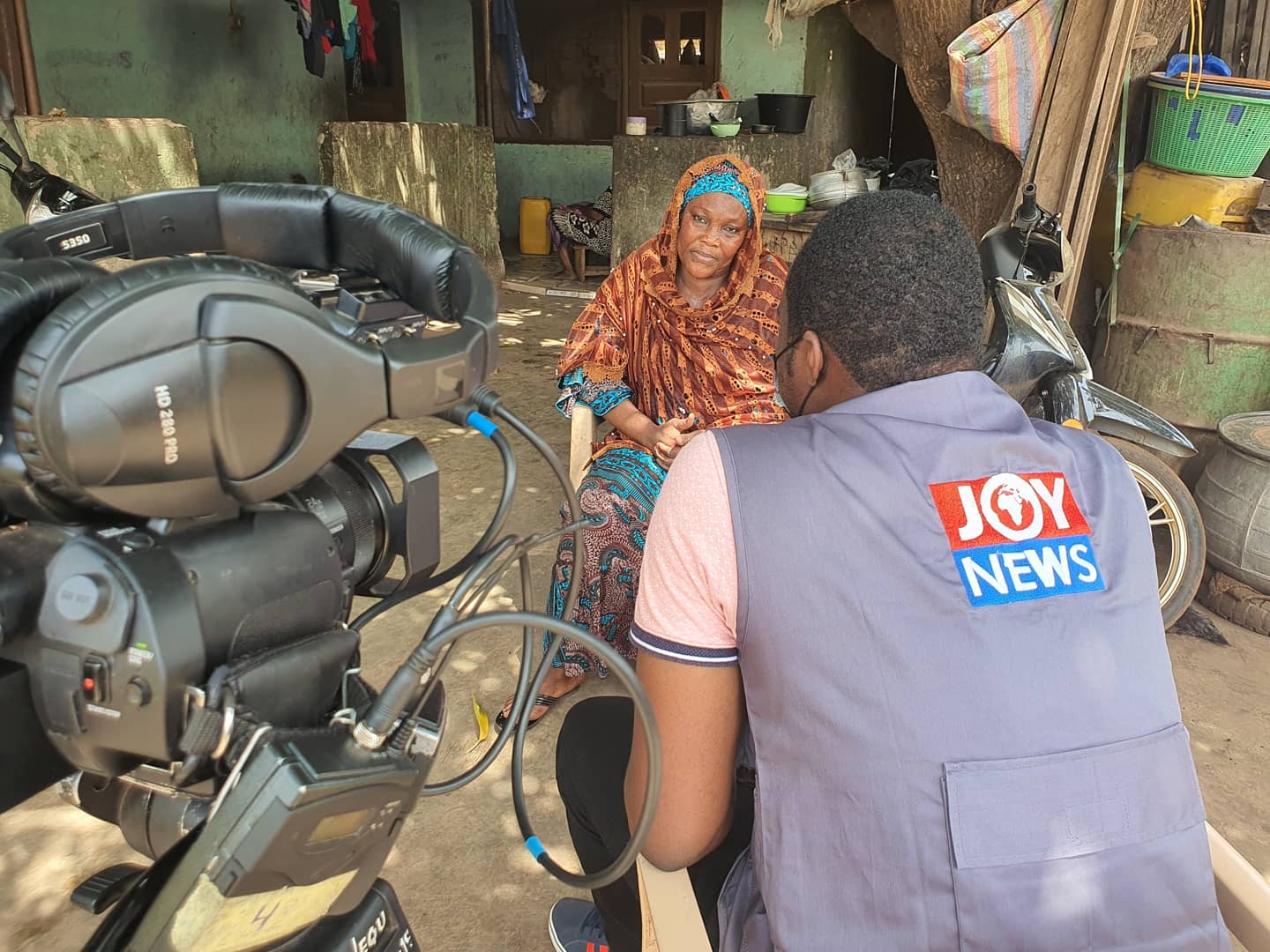 These were huge milestones for a 'kid' who had come out of university, but George was only just starting. For a guy so vested in storytelling and projecting the local game, he felt there was more to be done.
And there was, indeed.
So when George realised the Ghana Premier League had no official show, he teamed up with a few friends to birth the Ghana League Cypher, a programme which exclusively previewed and reviewed league matches and was streamed on social media to keep fans updated on happenings in the league.
However, the Ghana League Cypher piqued many interests that it soon outgrew its original medium, with some television stations even agreeing to broadcast the show. It was a testament to the good work that George and his crew were doing, especially at a time when the Ghanaian league had no official show of its own.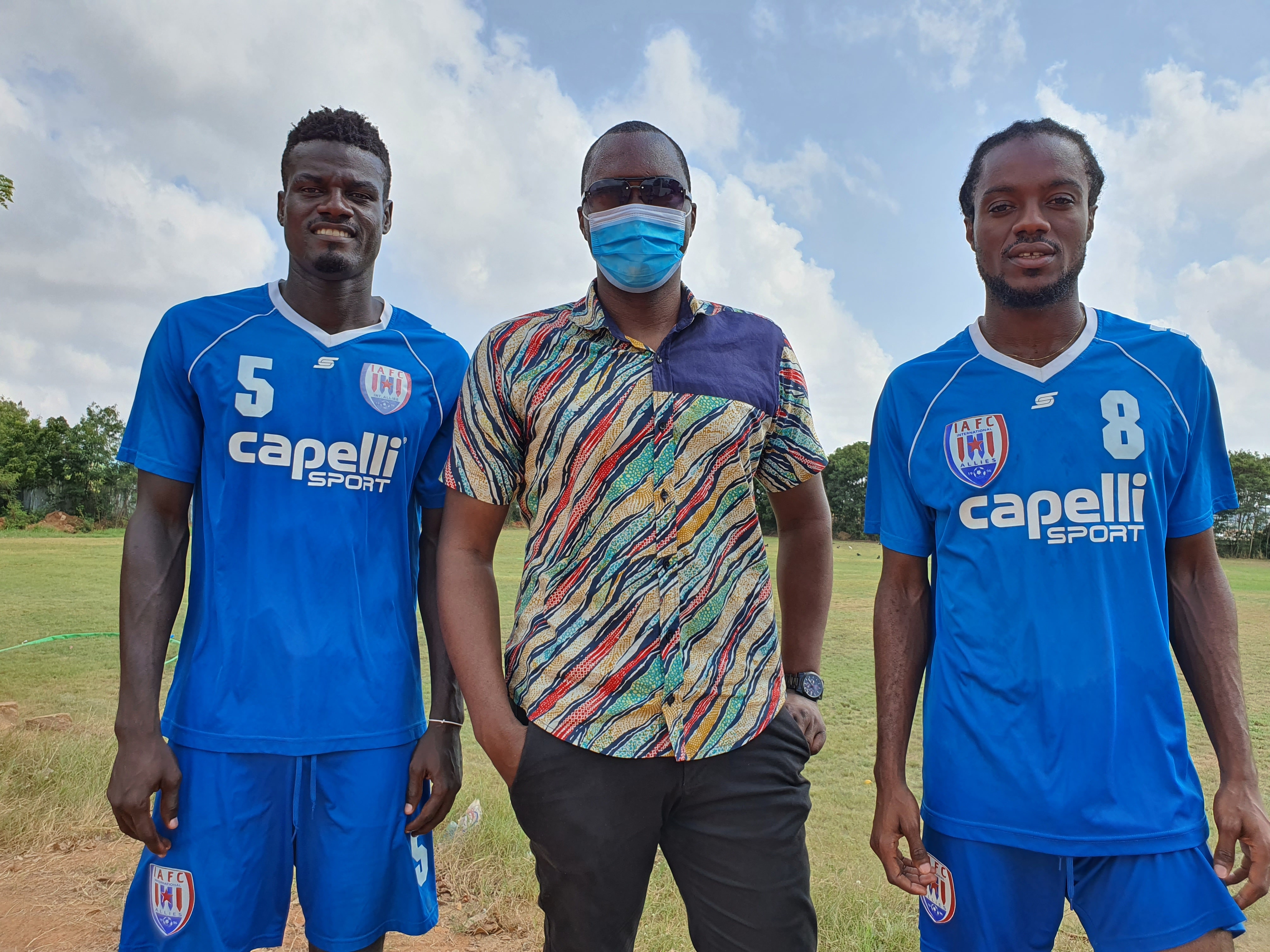 What made it more special was the unique analysis of the games; breaking down referee decisions and explaining the numbers and statistics behind the results.
Eventually, it became the go-to Ghana Premier League show and free-to-air digital channel Homebase TV elected to broadcast it.
George would go on to partner StarTimes, when the pay-TV giants secured the broadcast rights for the Ghana Premier League, in coming up with a show dubbed the Ghana Premier League Scoreboard.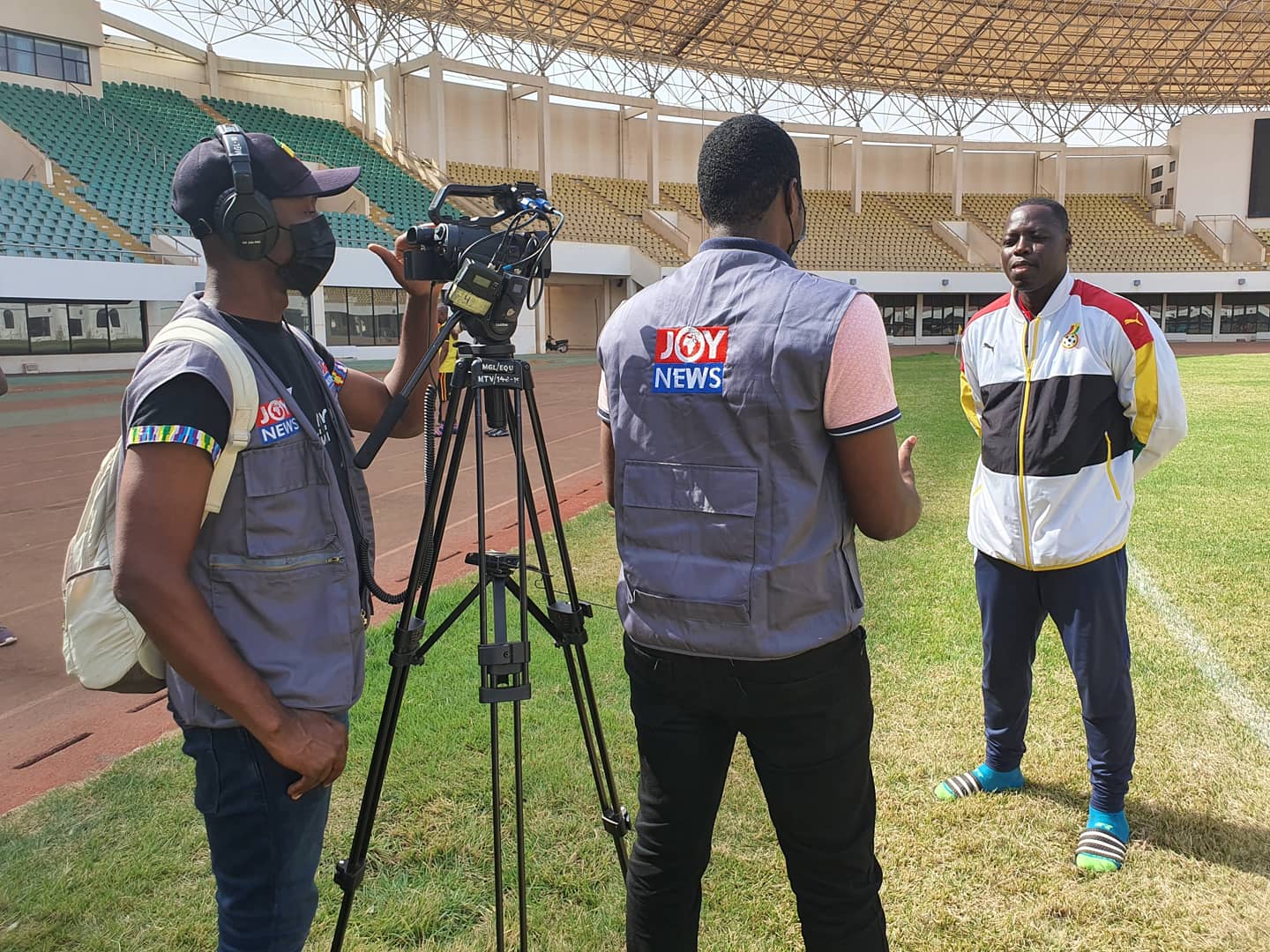 It is a programme that would air on Max TV and a number of local television channels until December 2018. By then, George had travelled to every league centre across the country with his storytelling.
He helped put the spotlight on local clubs and players, including telling the stories of both male and female rising stars like the hijab-wearing Anatu Sadat, teenage sensation Fatawu Issahaku and the enigmatic Joseph Esso. His features on the goal-scoring prowess of Diawisie Taylor and the mastery of Richmond Lamptey from long-range added another feather to his cap.
George's stories stretched beyond just trending news. Sometimes, he told the stories behind the stories that fans already knew. Take the case of "Ankobrah in Boots" – a story that delved into the role of the River Ankobrah in Karela United's home invincibility.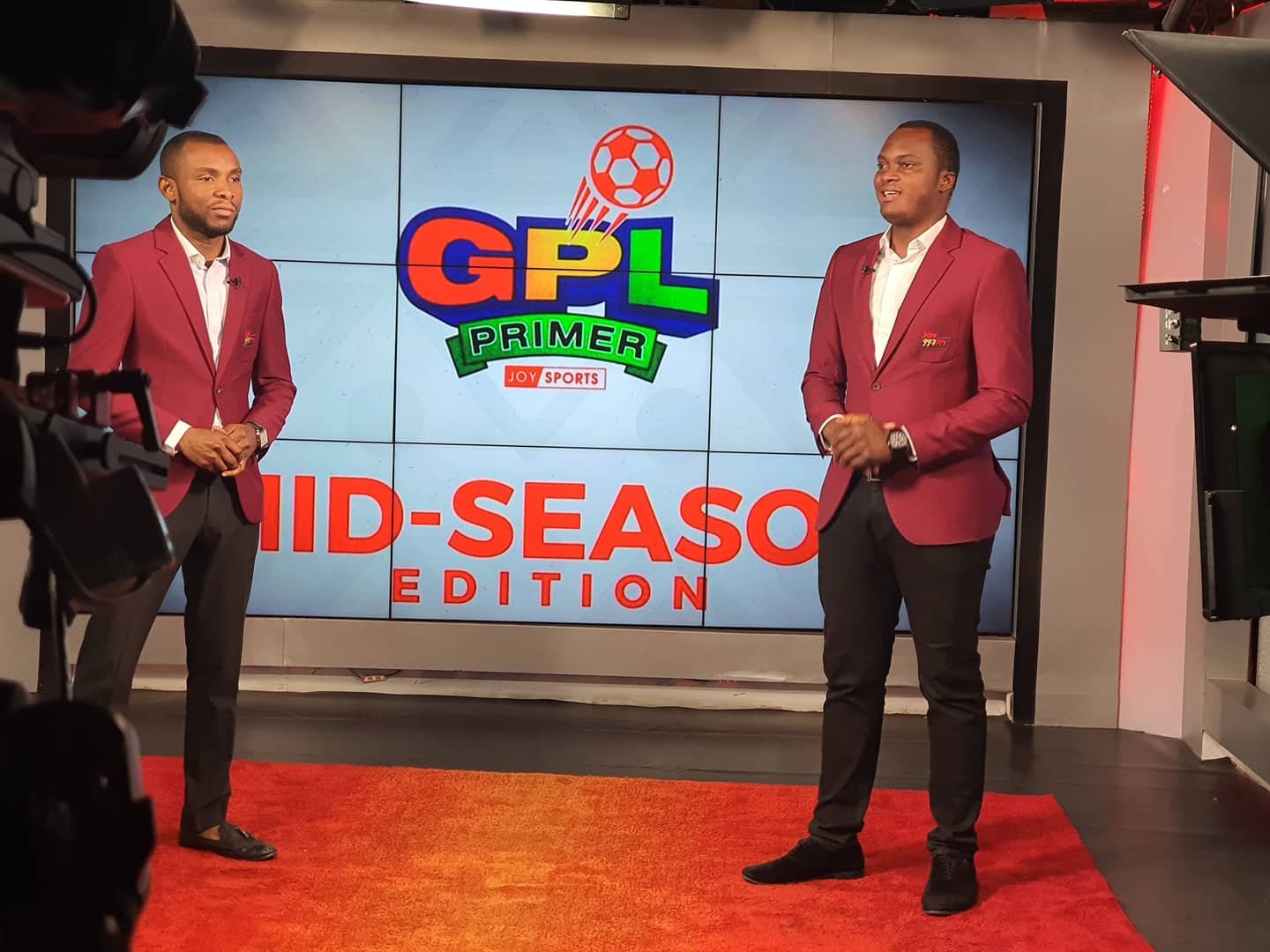 There's also "Tamale's Year of Return", which zoomed into the stiff competition among teams in Zone 1 of the Division One League and the possible return of a Tamale-based club to the topflight after years of teams in the region languishing in the lower divisions.
One could also point to the feature "Phobia's Soul", which highlighted the untold story behind Hearts of Oak's famous anthem. Perhaps, one of George's most outstanding pieces of storytelling remains "The Hijab Footballer."
This focused on Anatu Sadat, who became the first female footballer to wear a hijab in Ghana. Not only did the story trigger a wider social discourse, but it also caught the attention of the international media.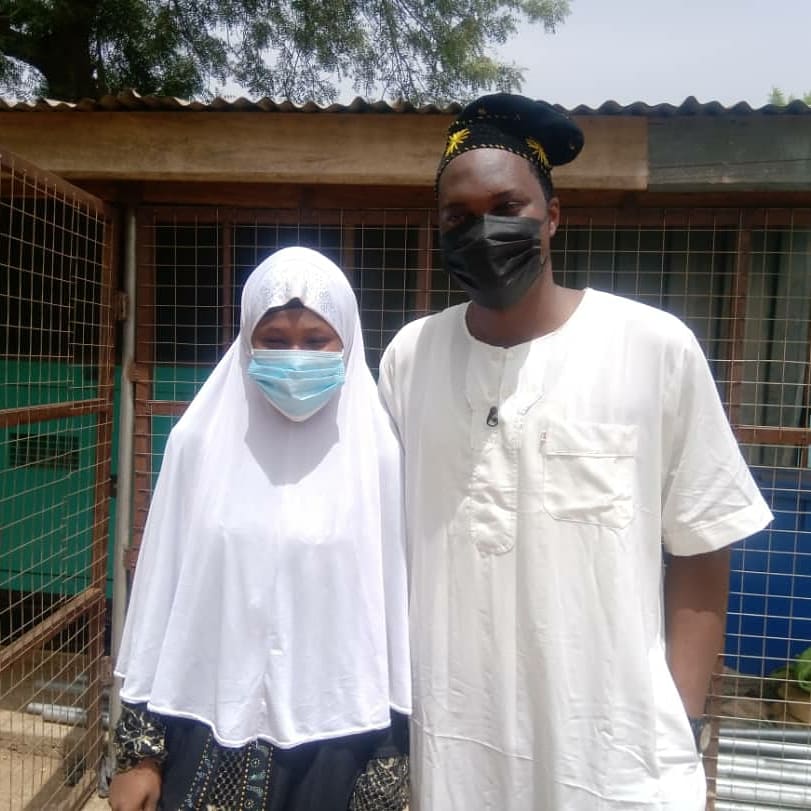 Together with colleague Gary Al-Smith, George hosted the first-ever Ghana Premier League transfer deadline show, spotlighting Asamoah Gyan's historic move to Legon Cities.
In the space of a decade, George has gone from a novice at a campus-based radio station to one of the most celebrated sports journalists in Ghana.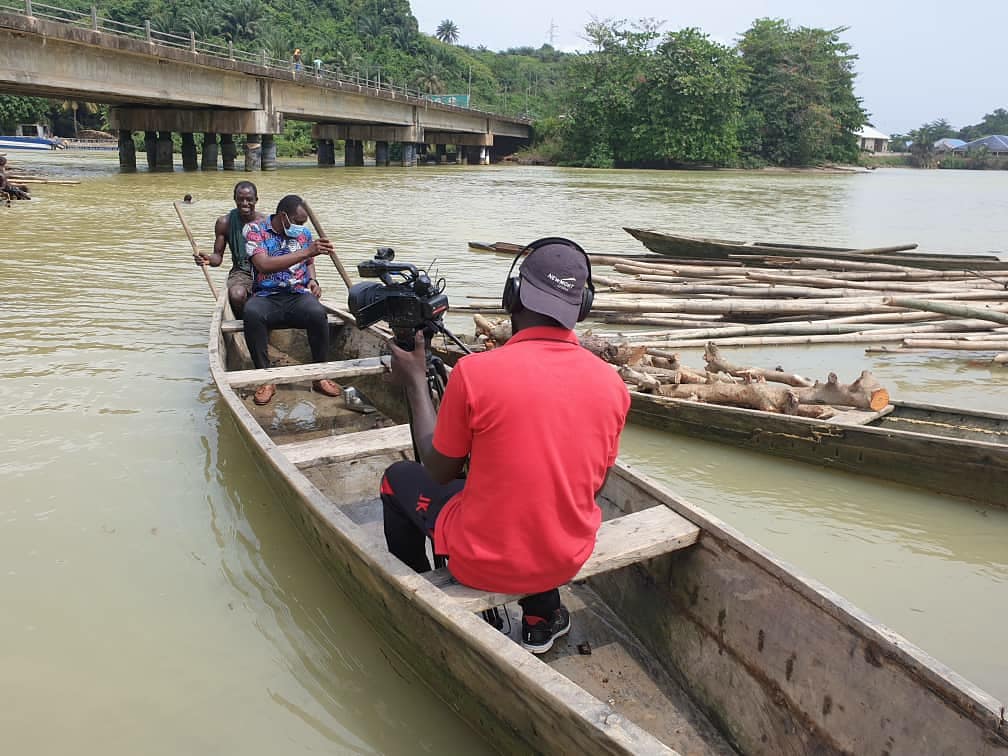 And for his reward, he has served on the panels of different award schemes, including the Ghana Football Awards jury and the Premier League Board that decides the winners of the various individual awards with regard to the Ghana Premier League.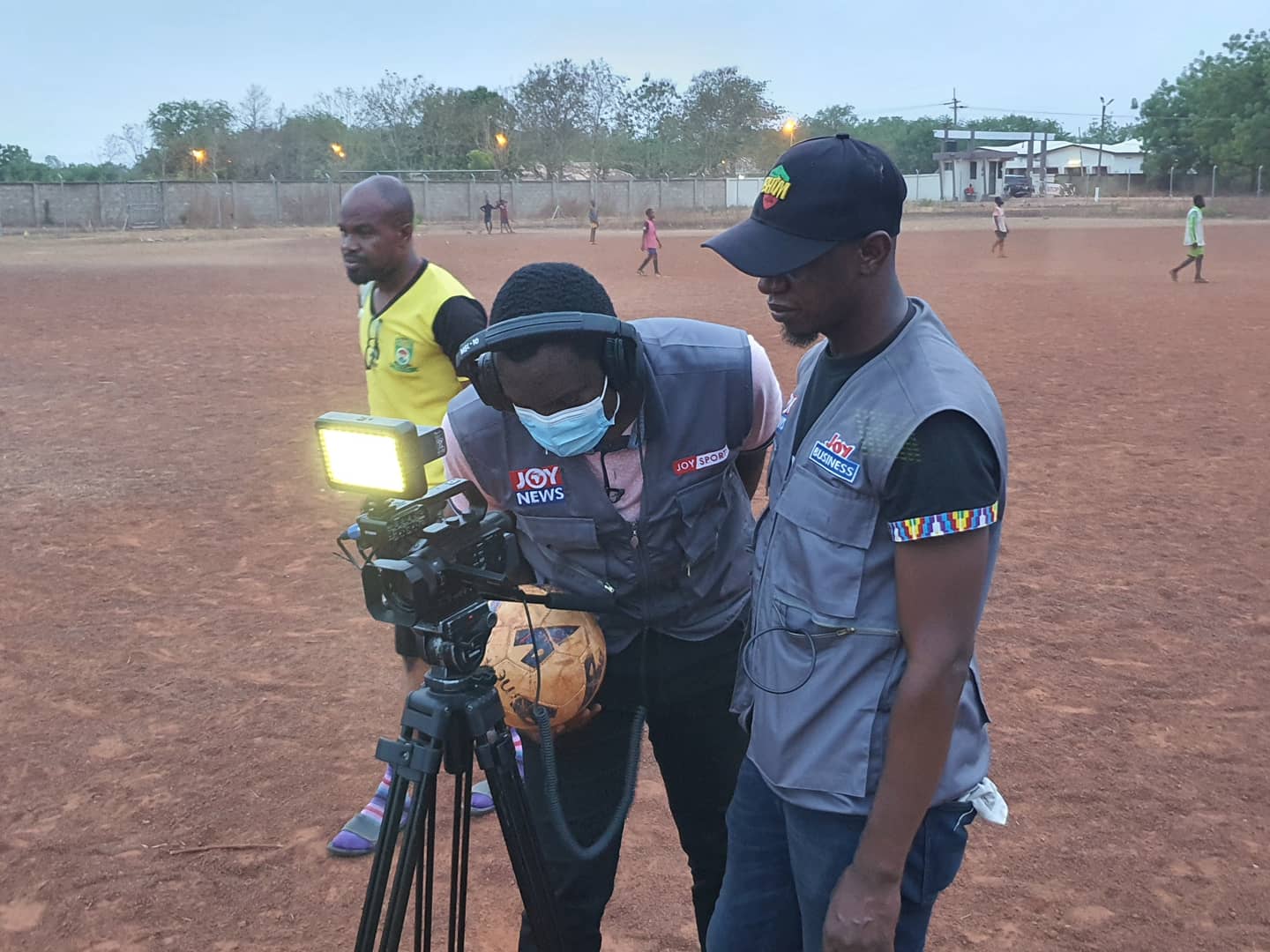 George was also adjudged the best journalist at promoting the Ghana Premier League at the last official Premier League Awards in 2014. For a man who is dedicated to telling the stories of others, George has already made his mark in an industry that is in short supply of griots.
George's story is one that ticks every box for the complete career journey. For it typifies the making of a prolific Ghana Premier League chronicler and raconteur.
Read Full Story