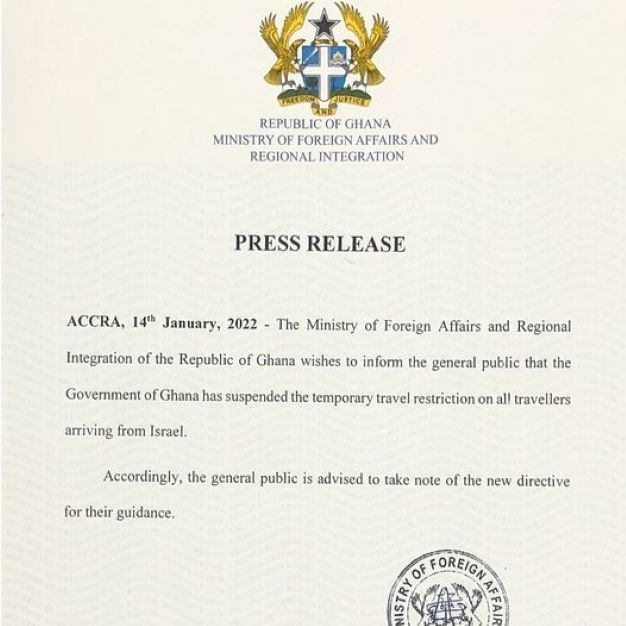 The Ministry of Foreign Affairs and Regional Integration has suspended the temporary restriction on Israel.
"The MFSRI wishes to inform the general public the government of Ghana has suspended the temporary travel restrictions on all travelers arriving from Israel."
The government of Ghana placed a 14-day travel ban on Israel without any given reason.
Apart from Israel, similar restrictions were placed on South Korea and Malta.
The restriction on Malta is because the Ghanaian government said it does not recognise any Covid-19 vaccine certificate from that country.
Just like Israel, no reason was given for the travel restriction on South Korea.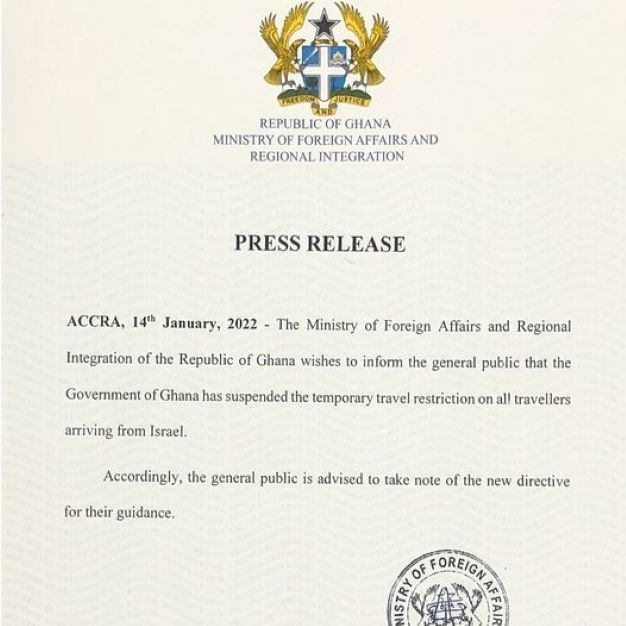 Read Full Story