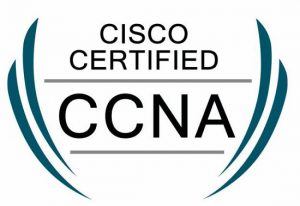 Among IT professionals interested in enhancing their networking skills, the Cisco networking certification is a popular choice. These credentials are specifically aligned to certain job roles and needs that most companies need to meet. So, if you want to confidently enter the IT field andprove your networking skills, then you should certainly try to get Cisco certification.
Credentials from Cisco are offered at the entry, associate, professional, expert, and architect levels. CCNA R&S or Cisco Certified Networking Associate Routing and Switching is one of the associate-level certifications which is considered to be one of the most popular credentials among IT professionals. This paper seeks to help you understand why it's important for you to obtain the CCNA R&S certification. Below we will also share the information about the associated exams and reveal the benefits of using the ExamSnap website for your exam preparation.
An Overview of CCNA R&S
CCNA R&S validates your associate-level expertise in routing and switching technologies. The knowledge you acquire also makes you flexible in adapting to future generation technologies. Obtaining this credential does not demand any prerequisites. However, it is recommended to possess the relevant experience to be able to tackle certification tests. 
Exams
To obtain the CCNA R&S credential, you need to choose between the following certification options:
Pass a single 200-125 exam
This option requires you to pass a composite 200-125 test. It is a 90-minute exam that consists of 55-65 questions dedicated to the topics which are related to routing technologies, network infrastructure management, WAN and LAN switching technologies, infrastructure security, and IPv4/IPv6.
Pass two exams: 100-105 ICND1 and 200-105 ICND2
100-105 and 200-105 exams cover the same topics and technologies as 200-125. If you choose passing two exams, you will have more time to cover the required topics as this certification option implies two 90-minute exams. This option is recommended for newbies as it pays more attention to networking, LAN switching, and routing fundamentals. 
Why choose Cisco certification
Obtaining CCNA R&S, like any other Cisco certification, requires intensive preparation and investment of time and resources. So, why should you go through the whole process and become CCNA R&S certified? Here are some reasons:
https://www.cisco.com/c/en/us/training-events/training-certifications/certifications/associate/ccna-routing-switching.html
It is the foundation for building a successful career in networking
Around the world, employees and employers are seeking the knowledge and skills that come with the CCNA R&S credential. This urge is intensifying as time progresses, and many companies are offering lucrative positions to certified individuals. Hence, obtaining the CCNA R&S credential initiates the rapid growth of your networking career. 
It unlocks new career opportunities
CCNA R&S is a key to possibilities that you might have missed in the past. Organizations prefer hiring certified employees and offering fast-track promotions to those who are already working with them. CCNA R&S is also a prerequisite to advance to higher Cisco certifications such as CCNP which in turn come with various privileges. Hence, your possibilities for growth are limitless.
It keeps you up to date with the evolution of network technologies
Modern digitization era poses new challenges to business organizations. Professionals who are lagging behind find it difficult to adapt to new developments. A sure way of dealing with this problem is to obtain the CCNA R&S certification. Cisco keeps its certification program in line with modern advancements, and therefore you will have a smooth transition to new technologies. This staggering productivity will surely earn you a good reputation in your profession.
It is a chance to learn from your peers
Cisco Learning Network, which consists of certified professionals and candidates pursuing certifications, provides an excellent platform for interaction. Here you will be able to share your opinion and ask for advice. This interaction with competent peers may be your great motivation for achieving your career goals.
It helps to attract a better paycheck
Networking specialists continue to receive good salaries especially if they have a relevant certification. Adding CCNA R&S to your list of achievements will bring better rewards and open new career opportunities. Taking the step to get certified therefore means that your personal goals will be attainable, as CCNA R&S credential can serve as a guarantee of employment.
How to succeed in CCNA R&S Exams
For success in any of the Cisco certification exams, you need to use only the most reliable preparation methods. There are various resources that Cisco provides for use during exam preparation that include labs, books, and instructor-led training. However, many exam takers agree that using practice tests is the most convenient way to learn the necessary concepts. Currently, the most reliable and therefore trusted practice tests are those provided by ExamSnap. Practice tests from ExamSnap have been specially put together to give you an easier preparation experience.
Final Thoughts
Cisco certifications program is the path to take if you are seeking to become an expert in your chosen technical area. Through training and preparation process, you will be fully prepared for challenging roles in the work environment. Today, accessing useful exam preparation materials has been made easier by ExamSnap. This is your chance to become a networking expert, so good luck!
Read Full Story