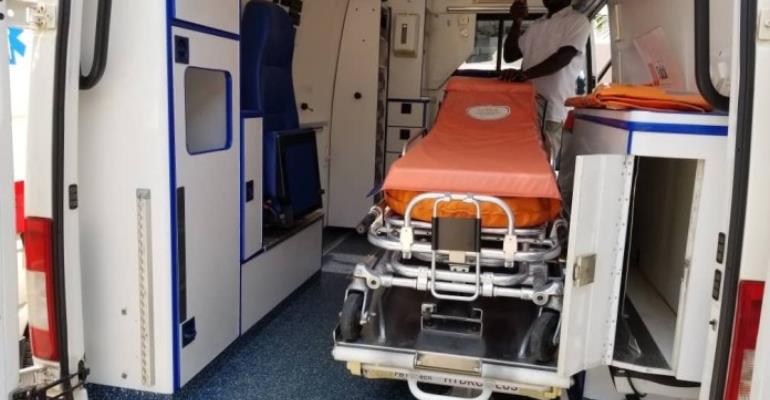 The Member of Parliament for Sawla-Tuna Kalba constituency in the Savannah Region has donated a brand new Ambulance fitted with accessories to the St. Joseph's Health Centre in Kalba.
Andrews Dari Chiwitey made the donation at a grand durbar of chiefs and people of Kalba organized by the Brifor Women Association.
Addressing the gathering, Mr Chiwitey indicated the ambulance was urgently needed considering the numerous challenges of referrals at the health centre.
Quoting the popular adage that 'health is wealth' Mr. Chiwitey said he will do everything within his capacity as an MP to lessen the burden of his constituents in accessing quality health care.
"I know there are other equally important challenges of this hospital especially on the part of our mother's who go to deliver, this is just the beginning and hopefully by the end of this year, more support will come," he stated.
The Deputy Chief Physician of the facility Sobiitey George Kachiir said the health facility is currently providing services to over 41,000 people in 65 communities.
He applauded the MP for his timely intervention which will help them refer emergency cases on time for further medical attention.
On his part, the Savannah Regional Minister Salifu Adam Braimah appealed to the people to make good use of the ambulance to serve the intended purpose.
He said government has procured a total of 250 ambulances for all District health facilities across the country which will be in by June this year.
He said, "the launch of the drone medical delivery service and other interventions in the health sector by government will go a long way to ameliorate development".
The Regional Minister admonished the people to embrace good sanitation practices especially in tackling the menace of open defecation in the District.
Read Full Story