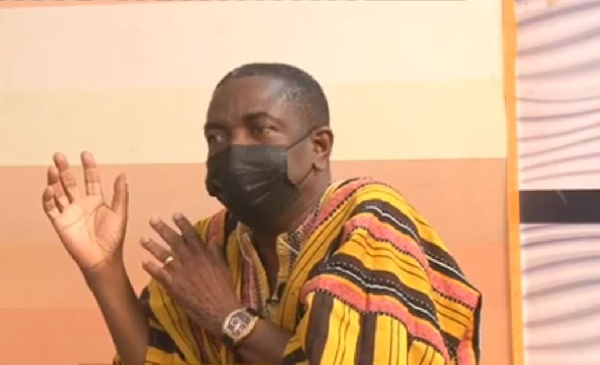 Managing Editor of the Insight newspaper,
Kwesi Pratt Jnr
., has slammed critics condemning former President John Mahama's recent comments about the 2024 general elections.
The former President, speaking on Akina Radio at Techiman, stated emphatically that the 2024 elections will be a do or die affair.
"We learn from the past so we [NDC] have learned our lessons from the 2020 election. The next elections will be won or lost at the polling station...If otherwise, it will be a do or die affair at the polling station.
"We won't wait for any Supreme Court, no!", he said.
Mr. Mahama has come under intense criticisms, following his statements, with some members of the ruling
New Patriotic Party
(NPP) vehemently lashing out at him.
''...you're still lying to your supporters and because of that, you're calling for electoral war. You're calling for mayhem that 'do or die', we should go and fight. And we ask you for clarification, then you tell us it's an idiom. No, does my younger brother, Uncle or grandparent in village know anything about idiomatic expression...that it's an idiomatic expression, so do or die; people should die. Blood should flow when Ghanaians have honored you before.''
''What sin have Ghanaians committed that you can tell us 'do or die'?...You have been President and a Vice President before; is this how to repay Ghanaians?'', Nana B, NPP National Youth Organizer, blasted Mahama.
But to Kwesi Pratt, the former President's comments have been taken out of context.
He explained that he (Mahama) isn't calling for electoral war neither could his comments be likened to the ''all die be die'' statement that was made by President Nana Akufo-Addo prior to the 2012 elections.
President Akufo-Addo, then NPP candidate, received public bashing over his statement that was said to be inciting violence.
To Kwesi Pratt, ''those who defended 'all die be die' are today condemning 'do or die'''.
''What is the basis? If you support all die be die, how can you condemn do or die?'' he asked.
He found the Mahama's critics to be hypocrites stating ''this is all hypocrisy in our politics. The hypocrisy is too much''.
Mr. Pratt however advised Ghanaians not to engage in any electoral violence.
''It's our responsibility to be vigilant and not engage in any electoral malpractices for anybody to rig the elections. That's all!''
Read Full Story