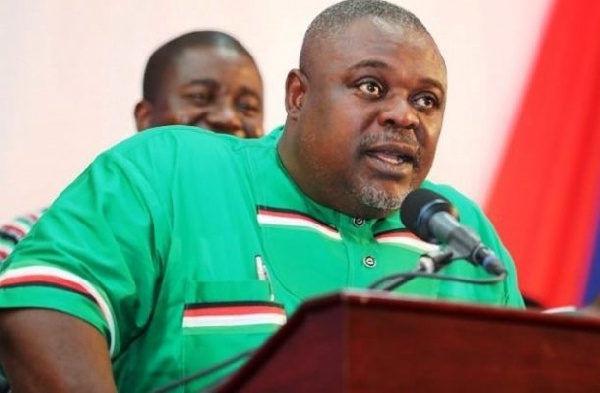 Former Deputy General Secretary of the
National Democratic Congress
(NDC) and CEO of Atta Mills Memorial Institute, Samuel
Koku Anyidoho
, has said that he will expose his former boss who is currently the General Secretary of the party, Johnson
Asiedu Nketia
following his sacking.
The NDC expelled him for 'misconduct and anti-party behavior', an allegation he has denied.
In responding to the allegations on 'Pae Mu Ka' on Onua FM, Mr. Anyidoho accused General Secretary of the NDC,
Asiedu Nketia
, of masterminding confusion in the party, and will expose and deal with him accordingly.
"The NDC does not have a problem with me, it is Johnson
Asiedu Nketia
. That is why I am going to deal with him and expose him. When this whole thing is over, we shall know the idiots in Ghana",
Koku Anyidoho
said.
He has said that
Asiedu Nketia
thanked him for not contesting him for the General Secretary position of the party.
Mr. Anyidoho explained that when he announced that he was going for the Deputy General Secretary after the party opened nominations in 2018 at the branch, constituency, regional and national levels ahead of the 2020 elections, scores of party members called him and said that position was too low for him.
These people, he said, suggested to him to contest for the General Secretary position but he declined.
Learning that Anyidoho had declined to go for the General Secretary position,
Asiedu Nketia
called him and thanked him for that decision, Koku told host Yaa Titi Ocrah.
"When I decided to contest as Deputy General Secretary of the party, a lot of people called me to tell me that was a lower position that I was going in for and so I should rather aspire for the General Secretary position but I declined.
"
Asiedu Nketia
came to me to thank me for not contesting him because he had heard that I had resisted the pressure to do so. He told me he was not going for the fourth time."
Read Full Story