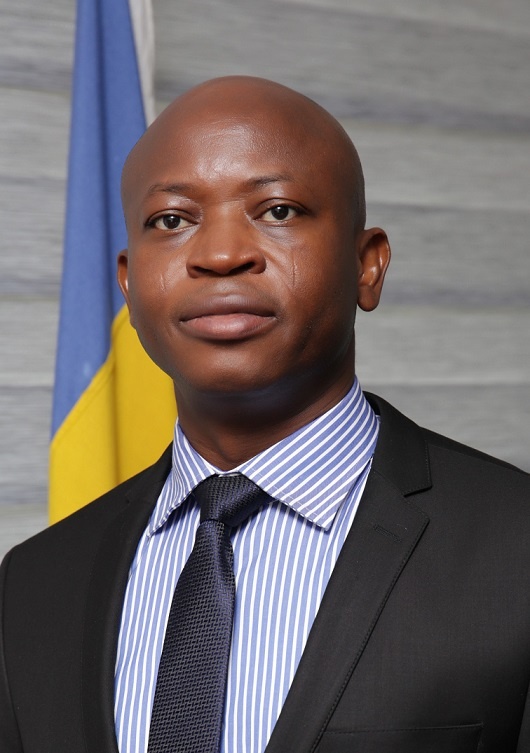 The Minister of Transport, Mr Kwaku Ofori-Asiamah, has directed the Ghana Ports and Harbours Authority (GPHA) to reduce the rate of increment in the container handling charges from 217 per cent to 40 per cent.
The implementation of the new tariffs on various services at the Tema Port took off last Monday and caused an uproar among port users, particularly importers and exporters.
The directive follows a two-day meeting between trade associations and stakeholders, made up of the Ghana Institute of Freight Forwarders (GIFF), the GPHA and the Ghana Shippers Authority (GSA), which ended yesterday.
Sources who took part in the meeting told the Daily Graphic that the minister tasked the Director General of the GPHA, Mr Michael Luguje, to write to Meridian Port Services (MPS) for the new directive to take effect immediately.
New tariffs
The two-day crunch meeting followed the anger in the port community after commencement of the implementation of the new tariff regime at the port.
The restructured tariffs, according to a letter dated November 8, 2019 and signed by Mr Luguje, covered new lines such as the implementation of the International Ship and Port Facility Security (ISPS) dues, stevedoring charges on liquid bulk, shore handling, of which the rate is to be charged in US dollars, and container handling charges.
The six-page letter, a copy of which is in the possession of the Daily Graphic, detailed that per the Deed of Amendment to the concession agreement signed between the GPHA and MPS in June 2015, the GPHA was contractually obliged to implement the revised port tariffs on the commencement of the operation of Container Terminal Three.
Advertisement
It also highlighted that revised rates were to apply to all cargo types and vessel operations, vessel handling charges, unstuffing of containers with vehicles, transhipment container charges, among others.
It listed the increased charges, ranging from 58 per cent to 217 per cent, as receipt and delivery charges for conventional cargoes, unpacked vehicles and transfer of vehicles between terminals, while the export of such items attracted charges ranging from 101 per cent to 354 per cent.
Justifications



The GPHA letter cited the MPS agreement, as well as inflation, for the upward adjustments.

"Inflation, measured by the consumer price index, has reached up to 15.9 per cent, representing a 7.9 per cent increase since the last tariff review in March 2019. The price of diesel fuel, a major input into port operations, increased by 15.13 per cent," it stated.

The percentage increases on port dues on non-containerised cargo has been pegged at 16 per cent for imports and 12 per cent for exports.
Port dues on containerised cargo also stands between 1.28 per cent and 15.38 per cent on imports, while exports attract a 12-percentage point increment.

Emergency meeting

That, however, angered the trade associations in the port, who threatened to organise a demonstration.

Mr Ofori-Asiamah, consequently, called the stakeholders into an emergency meeting last Tuesday to iron out the issues.

GIFF

The newly elected President of GIFF, Mr Eddie Akrong, told the Daily Graphic that on Monday the tariff components went up, with some standing at more than 200 per cent.

"We have seen some physical invoices which detailed huge increases and we believe this new developments are as a result of MPS acting on the contractual agreement between it and the GPHA on the new terminal," he said.

"The government should be able to take a look at it as soon as practicable, as this will have a huge effect on trade," he added.

GPHA

The General Manager in charge of Corporate Affairs and Marketing at the GPHA, Mrs Esther Gyebi-Donkor, confirmed the increases and indicated that the percentage increases being speculated were inaccurate.

According to her, during the engagements held with stakeholders, the point was succinctly made that the new tariff increments, as per the Deed of Amendment, required Shore Handling (Receipt and Delivery) charges to be denominated in US dollars to take care of depreciation in the cedi and other auxiliary imbalances that might affect their financial models upon which they agreed to build the ultra-modern terminal facility.

"Quite apart from that, the Deed of Amendment also placed on GPHA the responsibility to ensure that by the day of commencement of Terminal Three, container handling charges should have increased by 20 per cent. In addition, all cedi container handling tariffs would also be denominated in US dollars and paid at prevailing exchange rates," Mrs Gyebi-Donkor said.

She understood the red flags, but advised the stakeholders to also consider the huge investments made in building the port infrastructure to serve them better.

She reiterated the fact that the GPHA and its stakeholders would continue to engage one another to reach a better understanding of the issues for the smooth operation of port business.

MPS

The Manager in charge of Legal and Claims at the MPS, Mr Frank Ebo Brown, said the new tariffs were not exclusively granted to MPS but applicable to both the Takoradi and the Tema ports.

"The new tariffs were set by the GPHA, in consultation with the GSA, after stakeholder sensitisation, so we have not on our own increased tariffs to 100 per cent, as is being speculated," he said last Tuesday.

He stated that an end-to-end analysis would yield only a three per cent increase in the cost of doing business at the new terminal, "and this is so because the new terminal has brought about efficiency by reducing the cost of doing business at the port drastically".

"For instance, truck turn around time, which used to be two days, is now half a day. There is also a reduction in freight costs due to the calling of bigger vessels at our ports and a significant growth in transhipment, among others," he added. Read Full Story