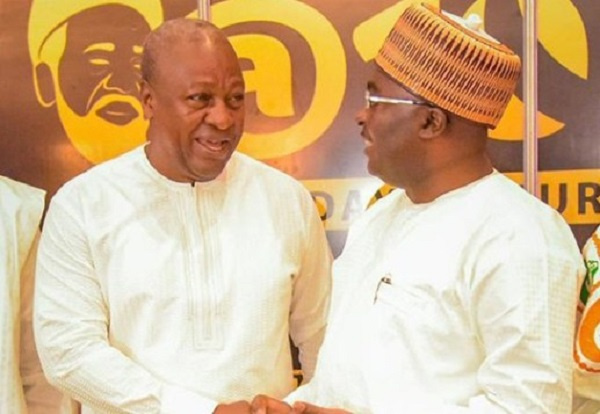 The Vice President, Dr Mahamudu Bawumia, has succeeded in getting the opposition National Democratic Congress (NDC) to discuss issues ahead of the 2020 general election, Dr Gideon Boako has said.
He explained that, the Vice President wants to shape the decision on the electioneering campaign on issues not insults, hence his challenge to former President John Mahama to prove his legacy projects, especially in the north.
Dr Bawumia has incurred the wrath of the NDC after claiming Mr Mahama left no legacy in the Northern regions.
Addressing the chiefs and people of Nandom Traditional area in the Upper West region over the weekend, the Vice President urged the former President, who is seeking re-election, to tell the people one legacy to warrant a comeback.
The NDC in a statement listed litany of projects undertaken by former President Mahama in the Northern region to set the records straight.
This conduct by the NDC, Dr Boako said, is the response the Vice President was expecting from the opposition party.
Speaking on Asempa FM's Ekosii Sen programme Wednesday, the spokesperson of the Vice President said the era of politics of insults is long gone, hence the teaser to get the NDC to focus on issues.
"We cannot match them [NDC] in insults so the psychology of Dr Bawumia is to push them to discuss issues," he said.
Dr Boako, however, described as unfortunate the vitriolic attacks on the Vice President for the harmless comment.
This notwithstanding, he said Dr Bawumia is focused on ensuring the 2020 general election is devoid of insults.
Read Full Story