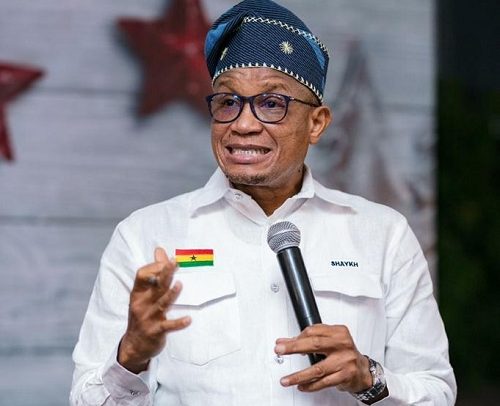 Dr. Mustapha Hamid
The National Petroleum Authority (NPA) has rejected claims by Dr Theo Acheampong, a social media critic that prices of fuel under the Gold for Oil (G4O) deal are higher than those from other sources on the market.
According to NPA, the Economist and Political Risk Analyst assertion is inaccurate and baseless.
The NPA believes that Dr. Acheampong may lack adequate information as the claim is contrary to what the reality on the market is.
In a press release issued on Thursday, March 23, by the Corporate Affairs Directorate of NPA, it advised the analysts to seek the right information before commenting on the policy.
"We would like to state that the claim is inaccurate and maybe based on inadequate information available to him, at the time.
"Information on the sale of petroleum products by Bulk Import, Distribution and Export Companies (BIDECs) to Oil Marketing Companies (OMCs) depicts that a significant volume of products are sold above the G4O prices," part of the statement said.
This was after the Economist and Political Risk Analyst and a social media critic had downplayed the benefits of the gold for oil policy.
Dr. Acheampong pointed out that the Bulk Oil Distributing Companies (BDCs) who did not sign up for the policy are rather selling fuel at lower prices.
This, according to him, does not meet the second objective for the policy, thus to bring down prices of fuel at the pumps.
"As we speak currently, in the recent pricing window, the gold for oil product that came in are actually selling slightly higher than products that are on the market that the normal BDCs who are not participating in this policy programme, are doing," he stated in an interview on JoyNews Newsfile on Saturday, March 18.
"Petrol under gold for oil is selling at about 9.6 cedis per litre and from the non Gold for Oil sources are selling it at about 9.1 cedis per litre.
"So you got almost like a 50 pesewa difference. Similar thing with diesel."
By Vincent Kubi
Read Full Story