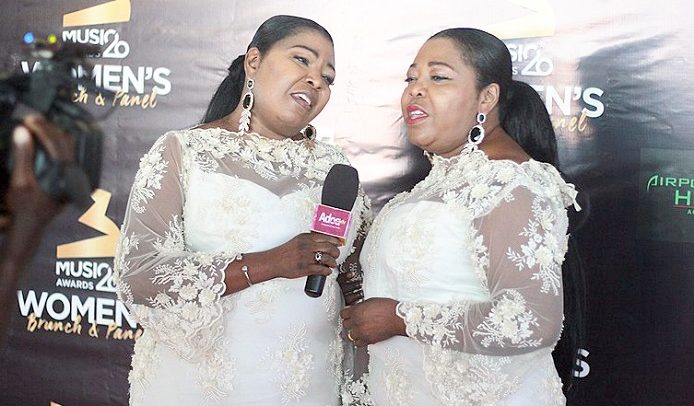 Tagoe Sisters
Linmart Media Solutions has signed a recording and management deal with the celebrated gospel music duo, Tagoe Sisters, to record, market, and distribute their works on the global market.
Linmart Media Solution will be in charge of the branding, production, distribution and marketing of Tagoe Sisters' works.
The gospel music group is credited with songs such as 'Osombo', 'Yedi Nkunim', 'Fa Bibiara Ma No', 'Menya Yesu', 'Anka Matete', 'Okamafo Jesus', 'Wo Ye Jesus' among others.
In a statement signed by its Chief Executive Officer, Nii Armah Amartefio, the company said, henceforth they are the new management of the Tagoe Sisters brand.
"Linmart Media Solutions, an artiste and events management company is delighted to announce to the general public and the media that, henceforth, it is the new management for the Tagoe Sisters brand," the statement said.
It said Linmart Media Solutions bears the responsibility for all media and public engagement, brand positioning and commercial bookings, adding that details of this new union will be made known during a planned news conference stipulating activities for the 40th anniversary celebrations of Tagoe Sisters in the gospel and Ghana music industry.
Tagoe Sisters is made up of twin sisters Lydia Dedei Yawson née Tagoe and Elizabeth Korkoi Tagoe.
They have been singing since 1983. In 2021, the group was honoured by the organisers of the 3Music Awards at the 3Music Women's Brunch.
By George Clifford Owusu
Read Full Story