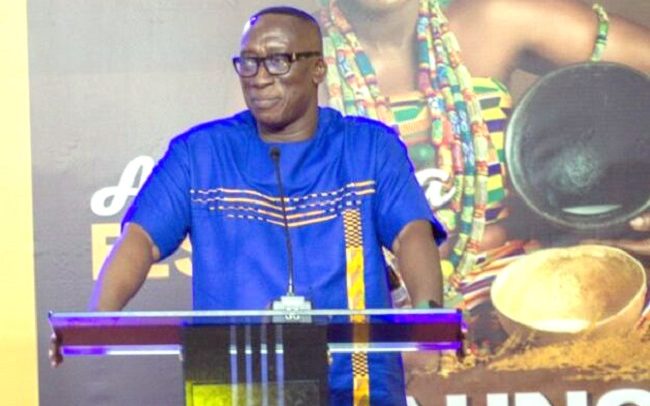 Joe Osae
Akwaaba Festival, an event being organised to promote Ghanaian cultural heritage through the exhibition of textiles, music, food bazaar, among others, will take place from March 4 to 6, 2023 at the National Theatre in Accra.
The festival which was officially launched at the National Theatre on Friday, January 27, seeks to project the beautiful and diverse Ghanaian culture and tradition uniquely.
The launch ceremony of the three-day festival which will showcase various aspects of the Ghanaian culture, as well as tourist sites in the country, was attended by a number of showbiz personalities which include Akumaa Mama Zimbi, Gyedu Blay Ambolley and a host of others.
The festival will also give opportunity to participants to exhibit their products to promote trade, exposure and relationships.
Participants will be entreated to three days of well-planned and culture-themed activities including; a mini-fair, which will include a food bazaar, and an arts and crafts display.
It will also feature performances of cultural groups, a fashion show dubbed 'Ghana Fashion Show', highlife music performances, among others.
'Ghana Fashion Show' will see runway displays of Ghanaian traditional wear by some selected renowned fashion designers.
The 'Highlife Time Show' will crown it all up with performances from industry greats; participants will be entreated to endless authentic Ghanaian music.
Speaking at the launch, the Administrator/Project Director of the event, Mr. Joe Osae urged the media to rally behind the initiative, adding that it seeks to project a good cause.
Osae expressed that the annual event powered by Ceejay Multimedia will throw more light on the rich culture and tradition of Ghana, with some support from the Tourism Ministry.
"You should expect something big and different because we are bringing the whole of Ghana under one roof; our heritage, our culture on 6th March at the National Theatre. We are going to give you the best of all so Ghana has to be prepared," Mr. Osae said.
Read Full Story