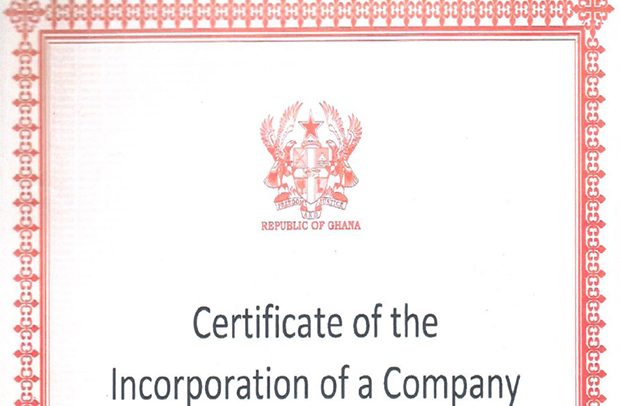 THE OFFICE of the Registrar of Companies (ORC) has increased its fees and charges on all transactions from January 1, 2023.
The Registrar of Companies, Jemimah Oware, in a statement issued on Thursday, January 12, 2023, said the upward review was made following Parliamentary approval to review its fees and charges upwards.
"This is in accordance with fees and charges (Miscellaneous provisions) Act (2022), Act 1080 as passed by parliament and earlier indicated in our press release dated 14th November, 2022.
"The changes in fees and charges would apply to the amendment of business names, subsidiary business names, partnerships, external companies, professional bodies as well as the incorporation of companies limited, unlimited by shares and companies limited by guarantee," the statement said.
She further stated that companies which defaulted in filling their annual returns and financial statements would pay an amount of GH¢300.00 for each day the default continued against the company and its officers.
"From the 1st of June, 2023, the ORC will for the first time be implementing section 126(7) of the companies Act (2019), Act 992 which states that 'where a company defaults in complying with the filing of Annual Returns and Financial statements, the company and every officer of the company that is in default is liable to pay to the Registrar an Administrative Penalty of Twenty- Five penalty units for each day during which the default continues.
"A penalty unit is established by the Fines (Penalty Units) Act (2000) (Act 572) and the current monetary value per penalty unit is GH¢12.00. This means that effective 1st June, 2023, an administrative charge of GHC300.OO would be charged for each day the default continues against the company and   every officer of the Company until section 126(7) is complied with," the statement continued.
It also stated that the full implementation of the company's Act, 2019, Act 992 was being proposed by management and the board to ensure companies complied with the Act more seriously than they had done in the past.
It, therefore, appealed to company secretaries as well as auditors to comply with the directives in order to prevent their companies from being rendered inactive due to non-compliance.
Additionally, it cautioned registered businesses such as sole proprietorships and subsidiary businesses that have failed to renew their businesses after three months, to do so in order to prevent them from losing their business names.
"The ORC will also be introducing expedited or express services to ensure that patrons of the services get their documents within forty-eight (48) hours at the Head office in Accra and some Regional Offices when it commences after the first half of this year," it added.
BY Ebenezer K. Amponsah
Read Full Story