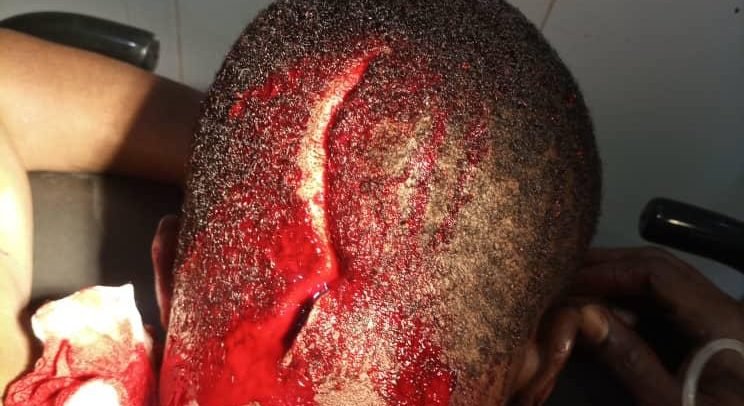 The political story which trended worryingly last weekend was the bloodletting which characterised the opposition National Democratic Congress (NDC) branch elections in some parts of the country.
Those who got worried about the nasty and bloody state of affairs during the elections did so because it is clear that one of the two leading political parties has not changed its old brutish ways of doing things.
With so much water having passed under the bridge, we would have thought, and genuinely so, that the party has learnt that decency and civility are always better options.
Not so as being evidenced at the branch elections of the party. For those who have been scared by the developments, they are apprehensive that when we reach the next general elections, the NDC would visit mayhem in the country, their spots still same.
We are concerned as are others about the degenerated state of affairs in the NDC because, as we stated earlier in one of our editorials, political parties operate within the political party laws of the country. Their actions, therefore, must conform to these statutes. When, however, party leaders, members and supporters conduct themselves as though they exist in a different entity far away from Ghana's jurisdiction, there is cause to get worried.
We are not enthused at all when in the face of unruly and dangerous conduct, such as the one under review, law enforcement shies away from intervening.
Violence is violence regardless of whether it occurs within a political party or outside it.
It is for this reason that we implore the police to investigate the violence which occurred and perpetrators brought to book as by law established.
Political parties are not ordinary clubs or organisations or even islands standing on their own, but entities whose conduct have national security implications.
The recorded bloody scenes we have observed could take an even more devastating state when immediate actions are not taken to ensure discipline in the party, ahead of future general elections.
A signal must be sent out to political parties especially, the NDC, which takes pride in flaunting its murderous and bloody past that the rule of law is in operation in this country.
In retrospect, the NPP, the opposition party's political rival, recently organised their elections and but for a few isolated disagreements, there was nothing that parallels the bloody actions which came close to the NDC's.
This is one of the reasons why the continuous registration of eligible voters should become a reality.
Let us maintain our enviable peaceful haven and avoid the kind of bloodbath the NDC visited during their elections. With more elections ahead of them, shouldn't their leaders scream out the 'stop' orders? The land guards and other miscreants might not hear when they are charged. That is when the police should move in and forcefully.
Read Full Story