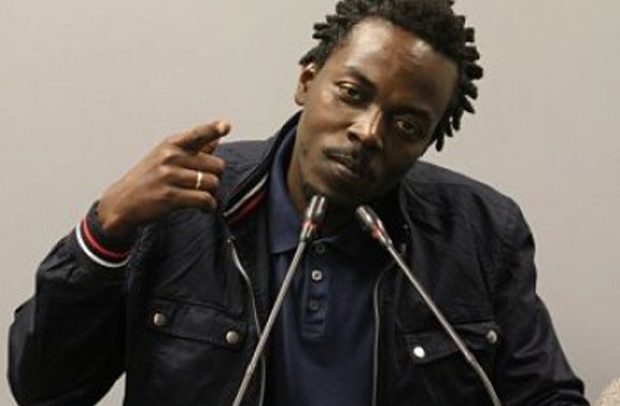 KwawKese
Popular hiplife artiste, Emmanuel Kofi Botwe, known in the music scene as KwawKese, whose first single 'Eye Nonsense' became  an instant hit  in Ghana in 2004,  has declared that he has more hit and danceable songs than any artiste in the country.
Making his statement in a video shared on social media, Kwaw Kese threw a challenge to anyone who doubts his claim to "count his real street bangers."
With several songs under his belt, Kwaw Kese who is ready to stage his own concerts in some selected regional capitals in the country said,"Inshallah if you like let's count real street bangers; it's me that I have got it but still they say I've not done anything, but this year I'm praying and working so hard (sic)."
Featured in some top magazines like The Source, Fader Magazine among others, Kwaw Kese stressed, "Some people don't want to call me for shows because it is hate; that they hate me, but me I've gotten bangers than any artiste in Ghana (sic)."
The 'Abodam' hit singer continued, "I'm praying that this year God should bless me with money and I'll do my own show, but I know that people don't want to help me.
"This year I will take the cost of my sound, do my own show and perform all my hit songs, and you will see the reaction and the crowd, so that next year you will come and say again that Kwaw hasn't done anything (sic)," he ended.
Kwaw Kese is well known for his hit album 'Abodam', which won five awards at the 2008 edition of the Ghana Music Awards.
He is known for doing crazy-like acts during his performance on stage.
He launched the record label Mad-Time Entertainment in 2005. He released his debut solo album which he titled 'Na Ya Tal'. His second album 'Abodam' was released under his label.
Read Full Story