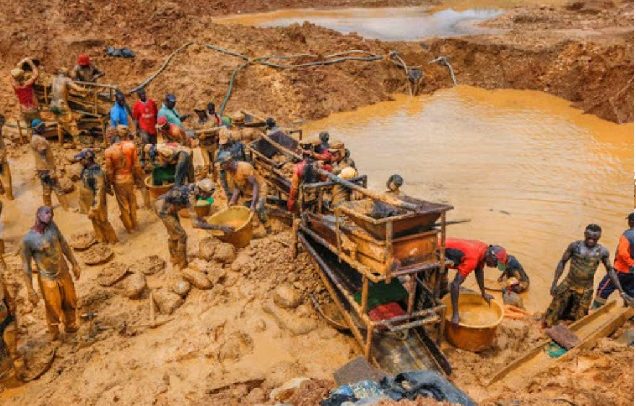 IT WAS our greatest song-writer, the late Owura Ephraim Amu, who confessed in his "Kente song" that:
Akyinkyin akyinyin
Ama mahu nne?ma aaa;
Akyinkyin akyinkyin
Ama mate ns?m aaa,
Asante Bonwere Kente nwene de?,
Minhuu bi da oooo!
Asante Bonwere Kente nwene de?,
Mentee bi da oooo!..."
(My wanderings have enabled me to see all sorts of things…. but as for the way Asante kente is woven at Bonwere, I have never seen the like of it before! never heard of anything like it before!)
Now, Owura Amu was of Ewe [precisely, Peki] descent, but many of the lovely songs he wrote were composed in Twi. Thus, many more Ghanaians are fortunate enough to be familiar with his songs than would have been the case if he had only used his native tongue in his artistic creations.
Indeed, his song, "Yen ara asaase ni" ought to be the national anthem of Ghana. But every time the issue is raised, the bogey of "Akan domination" is raised by ethnic chauvinists to kick the issue to the touchline. Amu proved that a person of one ethnicity can get so well versed literally in the language of another ethnicity that he could create magnificent songs in that other language, though it's not "his own."
But instead of allowing Amu to inspire us to admire artistic greatness, whatever its source, we bicker and stick to our squalid ethnic prejudices.
I first heard Owura Amu's Yen Ara Asaase ni in junior school many many moons ago. But I still remember almost every word of it, because the words contain so much meaning. In contrast, I doubt whether many people remember the English-language national anthem we currently use. The words of that song are so general and opaque that the Ghana Embassy at the Hague, for one, has jumped the gun by providing the words of Yen ara y'asaase ni as the Twi "translation" of "God bless our homeland Ghana"!!
For good measure, Ewe and Ga versions of Yen ara y'aase ni are also given, presumably to be taken as a translation of the English text. Excellent work, our guys at Den Haag! (To see their website, please go to: http://www.ghanaembassy.nl/ index.php/about-ghana/ghana- at-a-glance/71-ghana-national- anthem.html
(By the way, whatever happened to the words I faintly recollect in an earlier version of the national anthem: "God lift high the flag of Ghana" or something? That would seem to be more in sync with our collective psyche, which wishes to pass on to other people, the tasks that we should be undertaking ourselves!
Jokes aside – my thoughts are dominated by patriotic notions right now because I've been chafing all weekend over a news item, I read on the website of CITI FM.
QUOTE: "The Kyebi Water Treatment plant has been shut down because the water has been left untreatable. The plant which serves much of the Eastern Region was shut down due to the effects of … galamsey on the plant.
"The Public Relations Officer of the Ministry of Water Resources and Works and Housing, Abraham Otabil, confirmed the shutdown to Citi News."
 'We Must All Be Concerned About Galamsey'
"Galamsey Could Force The Closure Of 3 Treatment Dams – Ministry
"Currently the Kyebi water system being run by the Ghana Water Company has been temporarily shut down. This is due to the …. rise [in] the water turbidity and also … the raw water colour which has exceeded the threshold value of 200 mtu, as per the plant design and construction…[This] has rendered the … fresh water resources untreatable," he added.
"Citi News [had earlier] reported that three treatment plants risked closure if galamsey miners [who are destroying the water sources] were not evicted. The plants are Daboase Treatment Plant, the Barekese Dam and the Kyebi Water Treatment Plant. Activities of these[galamsey operators] are affecting the treatment of water, further increasing the cost of water production.
"Abraham Otabil said [his company is] currently engaging the stakeholders within the Kyebi area to find a lasting solution to the matter. "Kyebi and its immediate surrounding communities are going to be affected," he added.
[Meanwhile] "The Executive Director of 5fifty Documentary Limited, Edem Srem, had earlier called on Ghanaians in urban areas to show concern about the effect of galamsey activities in the country. Speaking to Citi News at the viewing of a [new] documentary dubbed, 'Galamsey, the other side' Edem Srem said it is about time stakeholders come together to reach a mutually beneficial conclusion on the matter.
"…When you visit most of the rivers that have been polluted by the activities of galamsey, you realise that fish caught by fishermen [there] tastes sour and bitter, making it dangerous for consumption. In Accra, we always assume we are safe because we think the… things… brought to Accra are [fresh]. But the question we need to ask is, where are those fresh foods coming from?"
I have been chafing at these reports because warnings have not been exactly lacking about the grave and disastrous water situation. I, myself, have written so much about this galamsey problem that I often have to stop myself from tackling the subject again.
If you are patient enough to read some of the articles listed below, you will appreciate truly, that what is happening today should not come as a surprise to anyone:
THE COLLECTIVE MADNESS THAT HAS STRUCK GHANA — galamsey — STRIKES … NEW YEAR HONOURS LIST by CAMERON DUODU www.cameronduodu.com …
Intelligence On Galamsey | Cameron Duodu
cameronduodu.com/tag/ intelligence-on-galamsey
WHAT CAN AKYEM ABUAKWA DO ABOUT GALAMSEY?
By CAMERON DUODU The Akyems are among the most democratic people in the world. When a …
Ghana: The murky world of galamsey – New African Magazine newafricanmagazine.com/ghana- murky-world-galamsey/Cameron Duodu; 3 March 2015;
How can anyone watch this galamsey film and do nothing? | Feature …
www.ghanaweb.com/…/How-can- anyone-watch-this-galamsey – film-and-...
16 Dec 2014 – I have been crying in my heart for many months over Ghana's galamsey problem. (See my website www.cameronduodu.com)
SAVE US FROM GALAMSEY! – Modernghana.com
https://www.modernghana.com/ news/…/save-us-from- galamsey.html
11 May 2013 – SAVE US FROM GALAMSEY! By Cameron Duodu … Indeed, when I first heard of the 'galamsey' phenomenon, I just laughed. It was the language …
This Galamsey Thing Has Become A War! – Modernghana.com
https://www.modernghana.com/.. ./this-galamsey-thing-has- become-a-war...
5 Feb 2014 – By Cameron Duodu … So the galamsey people want to kill this sacred Lake, as well, … What the galamsey operators are doing is no different.
Ghana News – I would never have believed that – Cameron Duodu writes
ghana-news.adomonline.com/…/ i-would-never-have-believed- that-david...
. When I stood at the …
Cameron Duodu | The Guardian
https://plus.google.com/…/ posts/7c7Kz5JB9bo
martin kantaraka
6 Jan 2015 – THE TRAGIC CONSEQUENCES OF UNCONCERN ABOUT GALAMSEY | Cameron Duodu
CHINESE FORTUNE-HUNTERS AND GALAMSEY IN GHANA …https://plus.google.com/… /posts/HPUPsxAVw8v
BACK TO MAIN ARTICLE: It is heartening to hear that OccupyGhana has said it will henceforth throw its full weight behind the battle against galamsey. For, unless someone can convince me that Ghanaians have somehow been turned into dumb beasts in the way that Circe turned the crew of Ulysses into swine to whom she fed acorns, we shouldn't sit down and allow anyone to turn our water bodies into mud-pits. For even animals like dogs and horses recognise the value of water. If you watch wild life films on TV, you will be amazed at the distances elephants (for instance) will travel to get to water during a period of drought.
Yet we, proud citizens of Ghana, are sitting down and inviting thirst to come and kill us!
It is beyond my comprehension.
END OF PIECE: I regret to inform my readers that Mr Joseph Mensah, who was my close collaborator when I was editor of Drum Magazine, and who rose from Shorthand Typist to become Editor of the magazine, has been gathered unto his fathers. I shall publish a full obituary of him on my website in due course.
I have also learnt with extreme sadness that Drum's ace photographer, Christian Gbagbo, also departed from us quite some time ago. My heartfelt condolences to the families of these men, without whose artistry and hard work Drum would never have become the magazine it was before economic hardship – and the treachery of some of its own accounting staff – drove it off the streets of Ghana for good in the 1970s.
BY CAMERON DUDU
Read Full Story