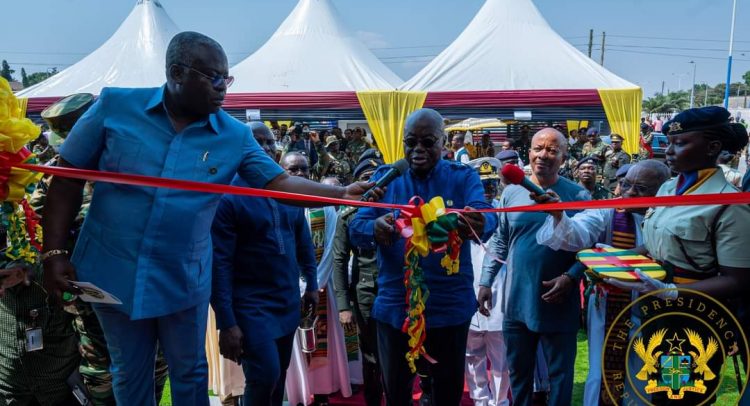 President Akufo-Addo retooling of the Ghana Armed Forces (GAF) immediately he assumed office as the Commander of the Ghana Armed Forces has gained more momentum.
The latest support President Akufo-Addo gave the military happened on Wednesday where he presented vehicles and communications gadgets to the Ghana Armed Forces.
The vehicles are made up of 70 Carmas utility vehicles, 70 armored personnel carriers, 20 husky armored vehicles and 65 assorted Toyota vehicles.
At a brief ceremony at the Gonda Barracks in Burma Camp, the President also handed over a new office complex for the Chief of Defense Staff and later cut the sod for work to begin for the construction of two thousand housing units for the Navy.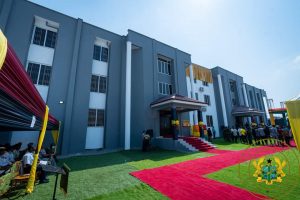 The CDS office complex consists of 50 office spaces, conference hall and meeting rooms.
The Imposing edifice is fitted with the state-of-the-art ICT gadgets, video conferencing and CCTV.
President Akufo-Addo also cut the sod for work to begin on a 95-room complex for General Headquarters to support the Ghana Armed Forces.
It will be constructed through a Public Private Partnership and will be completed within 18 months.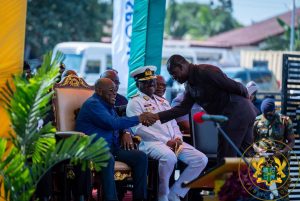 The new housing project for the Navy will be constructed at a cost of $100 million.
President Akufo-Addo said the project once completed will serve as a major boost for the barracks regeneration and the military housing projects.
The President urged the military to put the vehicles to good use.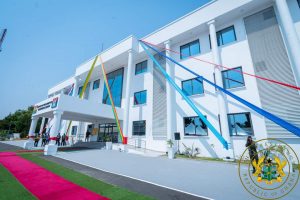 The UN handed over a 100-bed field hospital to Ghana which President Akufo-Addo then entrusted to the Ghana Armed Forces.
By Vincent Kubi
Read Full Story