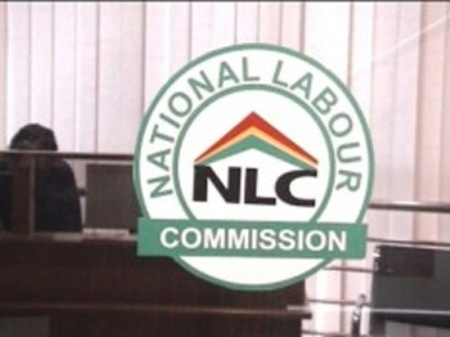 THE NATIONAL Labour Commission (NLC) has directed the Colleges of Education Teachers Association of Ghana (CETAG) to call off its ongoing strike and return to negotiations with the Fair Wages and Salaries Commission (FWSC).
The NLC has given the FWSC and CETAG a two-week period to meet, negotiate and bring to finality the issues in dispute and to report back to the NLC on Wednesday, February 08, 2023.
The directive was contained in a statement signed by Director of Administration and Human Resource at NLC, Dr. Bernice Welbeck, after the FWSC and CETAG appeared before the commission in Accra.
The NLC further directed that all stakeholders including the FWSC, Ministry of Employment and Labour Relations, Ministry of Education, Ministry of Finance, Ghana Tertiary Education Commission, and the Principals of Colleges of Education Conference participate fully in the negotiations.
"The negotiations should be under the chairmanship of the FWSC," the NLC added.
The FWSC had lodged a complaint of "unfair labour practices and persistent bad faith" against CETAG in a letter dated January 6, 2023.
Its complaints were that as the parties were still negotiating issues in dispute, CETAG issued a communiqué to its members to embark upon industrial action from January 06, 2023.
The NLC, per Wednesday's hearing, identified four issues in dispute including the non-payment of all-year-round teaching compensation and payment of some generic allowances, vehicle maintenance, security and sanitation allowances and electricity subsidy.
The rest were the effective date of implementation of the negotiated conditions of service, which should be January 01, 2022, but was unilaterally varied to January 01, 023 by the FWSC and the determination of the end date of staff audit and its implementation.
CETAG, however, noticed it would resume its strike on January 6, 2023.
CETAG, in a statement dated January 5, 2023, said the nonchalant attitude of stakeholders to its concerns regarding the conditions of service of its members for over two years, had necessitated the current strike action.
"Following a meeting held between the Government Team and CETAG on January 04, 2023, over the outstanding issues of CETAG, the National Council of CETAG met to evaluate what transpired and concluded that the strike action, which was suspended on December 17, 2022, shall resume on Friday, January 6, 2023, if the two days grace period given to the minister expires without a resolution of the outstanding issues," CETAG said in the statement.
BY Jamila Akweley Okertchiri
Read Full Story