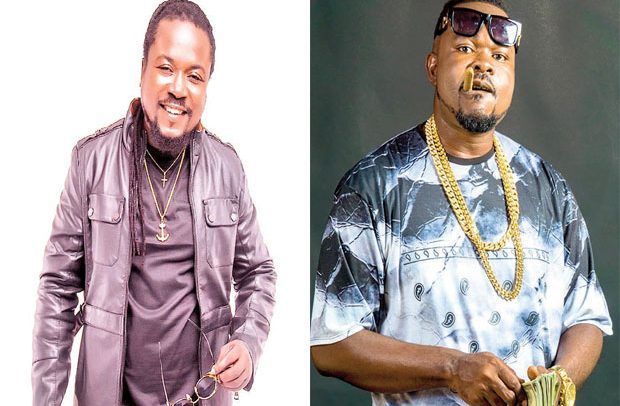 Ex Doe, Frankie Rhymz
The organisers of the annual street jam dubbed "Kasoa To Da World" have revealed that over 40 performing hiplife, dancehall, afropop and highlife artistes have been invited to perform at the event slated for March 25 this year.
According to them, the event will bring together on one stage and one venue local artistes who have bombarded the airwaves in the country and music charts with notable hits throughout the year.
The event, which is expected to attract thousands of music fans from all walks of life, will be held at the Adade Junction (Nyayano Road) at Kasoa in the Central Region.
Being organised by Frankie Rhymz and Friends in partnership with O0froad Entertainment, the organisers said measures were being put in place to make the maiden edition of the event historic.
The organisers hinted that some of the performing artistes billed for the event include Ex-Doe, Dogo, Bisa Kdei, Wisa Greid, Nii Funny, Frankie Rhymz, Double, DJ Breeze, Sidney, Wutah, Bukom Banku and a host of others, who will deliver back-to-back performances.
Bound to be an event with incredible performances from all the acts, organisers said they were looking forward to a wonderful event.
The organisers promised to make the event one of a kind, adding that the event will at least last for eight hours.
Before the show, a number of activities lined up for the day include clean up exercise, health screening, bikini car wash, fashion show, dog show, weight lifting, eating and dancing competition among others.
The organisers said the clean up exercise is being sponsored by J. A. Biney and Company Limited which specialises in fumigation, disinfection, manufacturing of detergents (Bine Liquid Soap) and disinfectants (Bine Chlorine, Bine 20, Bizal), civil engineering, roads and building construction.
They added that the health screening exercise is also being sponsored by the award-winning herbal clinic, Natural Way Herbal, which specialises in kidney disorder, whilst bikini car wash is being hosted by Oofroad Ventures, dealers in 4×4 accessories and car upgrade among others.
By George Clifford Owusu
Read Full Story