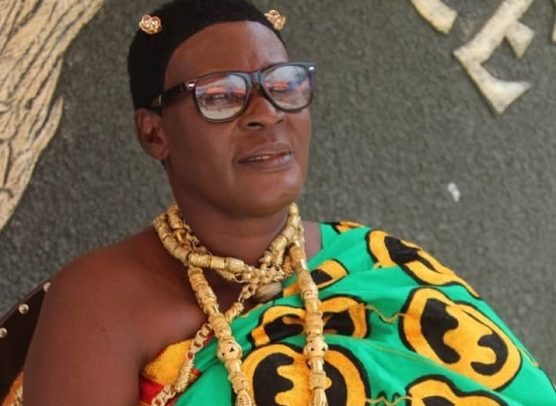 Nana Adwoa Nkansah Aduam III
The Paramount Queenmother of the Agona Nsaba Traditional Area, Nana Adwoa Nkansah Aduam III, has called on well-meaning indigenes of Agona Nsaba in the Central Region to actively participate in this year's Akwanbo festival to bring about a positive change.
Nana Adwoa Nkansah Aduam III, who is also the President of the Central Regional Queenmothers Association, speaking to the media ahead of the Akwanbo festival slated for November 6-20, said the youth are the future of the town.
According to her, since they are crucial in Nsaba's quest for development, the leaders need to pay attention to their needs and help them overcome any challenges in their way.
She said, this year's Akwanbo has been centred on the youth under the theme: 'Coming together to fight social vices for development.'
Nana Adwoa Nkansah Aduam III, said as leaders, they have a responsibility to protect and shape the youth because they are the future of society.
"I urge all parents to actively take part in this and be concerned about the progress of their children by advising them to eschew lifestyles full of social vices," she said.
This year's festival is expected to attract a large number of Agona Nsaba citizens in Ghana and beyond as well as people from all walks of life.
It promises to be even more exciting with activities such as; a talk forum on prevention and impact of social vices, health walk, youth peer review, cleanup exercise, drama  competition, inter school quiz, thanksgiving service, football gala, and grand durbar among others.
The special guest of honour for the grand durbar of chiefs and people of Nsaba on November 19 is Vice President Mahamudu Bawumia.
The co-chairman of the festival planning committee, Victor Yeboah Nkansah, mentioned that there would be a dinner dance during the festival to raise funds to complete the Social Centre Project, among other developmental initiatives.
The durbar will be co-chaired by Nana Nyakuaku X, the Chief of Agona Nyakrom and Paramount Chief of Agonaman Traditional Council and Prof. Richard Kofi Asiedu, Group CEO of St Andrews Schools and Companies.
Read Full Story