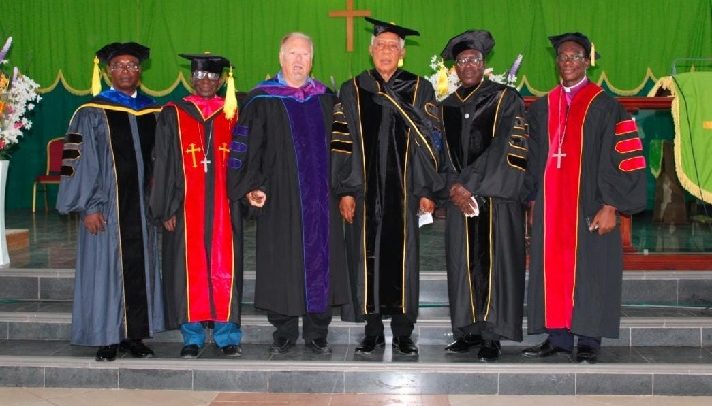 The founder and President of The Vine of Hope International Ministries, an interdenominational Christian Assembly in Tema who is also the Chief Executive Officer of Reefer Technologies Ltd & West African Terminals and Cargo Handling Ltd, Apostle Peter Owusu Aboagye, has been conferred with a Doctor of Ministry (DMin) degree from Vision International University.
The ceremony, which took place at the Bethel Methodist Church in Accra last Sunday, was attended by several church leaders and professionals.
Apostle Peter Aboagye completed four years of training in courses such as Bible theology, Christian counselling, education, and leadership.
Vision International University is a global distance learning network that trains church leaders and educators in various fields of Christian service, offering online learning programs from Certificate to Master's degree.
During the ceremony, the Founder and President of Vision International University, Dr Stanley DeKoven, urged the awardees to teach, preach, and put into practice what they had been taught.
He also encouraged Christian leaders to prioritize their health so they could do the work of God.
The National Director of Vision International University, Ghana, Very Rev. Dr Mathias Kwesi Forson, who also spoke at the ceremony, urging Christians to build their capacities in the ministry to discern good and bad doctrine.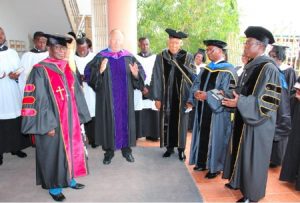 He added that it was important for Christians to educate themselves in the Word to make meaningful contributions to ensure prosperity in their families, churches, and the country.
In his remarks after the ceremony, Apostle Dr. Peter Owusu Aboagye expressed his commitment to train other Christian leaders to lead and preach the word of God.
He acknowledged the fact that they had been equipped to offer quality development in the areas of their calling, adding that their expertise was needed now more than ever.
He encouraged his colleagues to use their knowledge and skill for the betterment of humanity.
The conferral of the degree on Apostle Aboagye is a testament to his dedication and commitment to serving God and his community.
It is hoped that this recognition will inspire other Christian leaders to pursue further education and training to better serve their congregations and communities.
Read Full Story