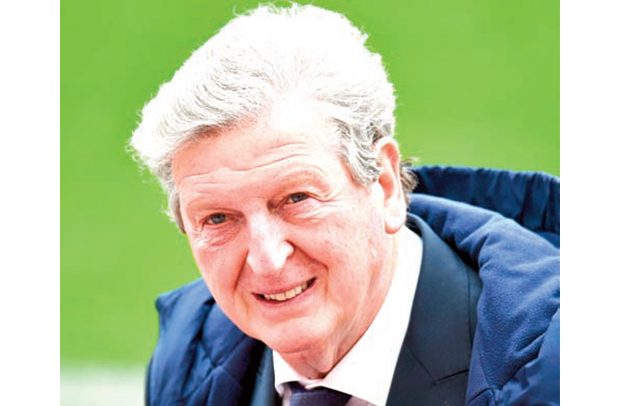 Roy Hodgson
Crystal Palace manager, Roy Hodgson, says he has "never felt old enough to retire" as he prepares to return to the dugout on Saturday.
The 75-year-old is already the Premier League's oldest manager from his spell at Watford last year.
He will take charge of Palace against Leicester on Saturday, having being reappointed for the rest of the season.
"I know my birth certificate tells me I am [old enough to retire] but the way I feel doesn't tell me that," he said.
Hodgson, whose previous spell at Palace ended after the 2020-21 season, last managed at Watford between January and May 2022, leaving the side after they were relegated.
The former England and Fulham boss said at the time he did not expect another job but stressed he had not formally retired.
"I had accepted that I had retired because that is what everyone has been saying," he said.
"If I walked down the street, people would say to me 'are you enjoying your retirement?' but at the same time, I have never felt old enough to retire.
"There has always been an opening there for project such as this one."
Palace are 12th in the Premier League but have not won this year – a run of form which led to the sacking of Patrick Vieira earlier in March.
The London club are only three points above the relegation zone but Hodgson said there have been no discussions with the club's hierarchy about continuing next season, should he succeed in the rest of this campaign.
"Who knows, there might be another one that comes up but I don't actively seek them," Hodgson said. "No-one is out there on my behalf looking for these things.
"On both occasions [at Crystal Palace and Watford] it has come my way and I have had the choice."
Read Full Story