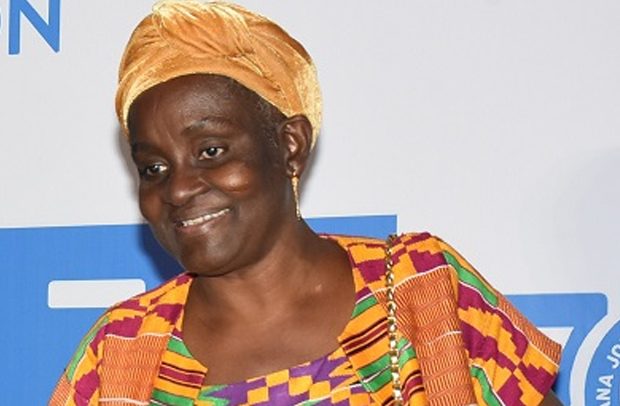 Adwoa Yeboah-Afari (Ms)[The writer]
EXPERIENCE SHOWS that transport companies in this country have very little regard for the comfort and dignity of their passengers where places of convenience are concerned.
Either transport stations have no toilets or, where available, they are in shockingly, nauseating conditions – a situation that apparently doesn't bother any of the local assemblies or the Transport Ministry.
When after a break, the Intercity STC Coaches Ltd (popularly known as STC) resumed its Advance Ticket/Booking system a few years ago, that evidently helped restore the company's status as Ghana's road travel market leader. Added to that, the STC'S online booking and parcel tracking systems have enhanced its status even more.
However, there is still one area where I think the company could yet again be the pacesetter: toilets for passengers; and STC could start with better service at their Sunyani terminal.
On January 26, 2023, I travelled with STC to Dormaa-Ahenkro with the morning bus. In Kumasi, at the Oforikrom terminal, there was a rest stop and toilets available. Unfortunately, they were certainly not up to the expected standard of a company that operates Advance Booking, Parcel Tracking and even ONLINE TICKET BUYING/BOOKING!
But, thank God for small mercies! At least the toilets there, even if sub-standard, could be used.
It was a different story at the Sunyani terminal. When we arrived there, at about 4.30 – 4.45 p.m., many of the passengers on the long journey got down to relieve themselves, but the situation that confronted those of us in need was beyond belief.
As I knew there were two adjoining washrooms towards the end of the yard, I had headed in that direction, confidently telling other women passengers that the Sunyani terminal has decent toilets.
I was not mistaken; the toilets were there all right. The only problem was that both cubicles were under lock and key!
So, we headed towards the back gate, where I knew there were urinals, though I recalled that the one supposedly for women was of a design unsuitable for women. But there, too, we got a shock. They had been barred up, apparently under renovation, so one could not enter!
Therefore, we had to 'advise ourselves', before returning to the bus to continue the journey!
How can STC, a modernised, high-tech, leading transport company subject its passengers to this embarrassment?
Why should toilets in a passenger terminal be locked when the place is still attending to buses and passengers? Why should passengers be compelled to relieve themselves in bushes at an official transport terminal – and one in a regional capital at that?
Nevertheless, it was encouraging to see that the Sunyani STC urinals are being given a facelift. I pray this means that at long last, a woman-friendly urinal is what will replace the old one, not a urinal meant for men, but labelled for women. Surely, a woman-friendly public urinal is one which has two parallel ledges or pavements, with a gutter in the middle.
STC management, please demonstrate by the conveniences provided at your terminals that in this area, too, you are the market leader!
Ajoa Yeboah-Afari (Ms)
Dansoman Estate, Accra
Read Full Story