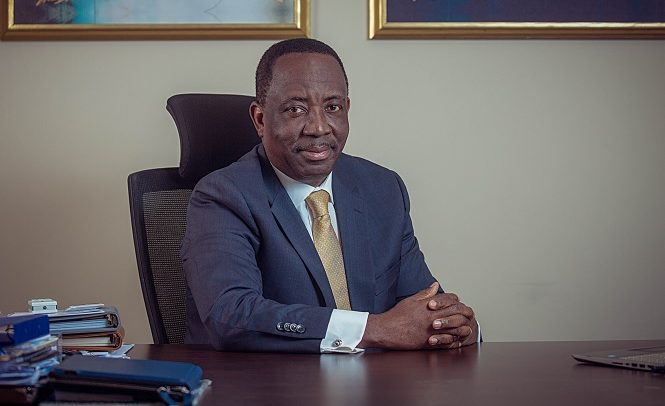 Alex Dadey
Executive Chairman of the KGL Group and Board Chairman of the Ghana Investment Promotion Centre (GIPC), Alex Dadey, has called on government to focus on diasporan investment as a solution to Ghana's economic challenges.
In his opening address on Day 1 of the maiden Kwahu Summit under the theme "AfCFTA: From Ambition to Action- Delivering Prosperity through Continental Trade," Mr. Dadey recounted his experiences garnered working at the highest corporate levels on both sides of the Atlantic over the past 30 years.
He explained, "During this period of working in the United Kingdom and over 25 countries around the globe, I have remained passionate about diasporan socio-economic inclusion and harnessing technology to push boundaries for advancement in businesses across Africa."
He said, "Ghana is perfectly placed to attract foreign and diasporan investment, to propel growth by leveraging our abundant natural resources, a youthful population of approximately 57% under the age of 25; and a concerted effort backed by the right policies with a sustainable growth strategy," adding "We must be determined to change strategy and focus away from only exporting our abundant natural resources and low value manufactured products."
Ghana's diaspora community, he said, have always contributed to the development of the Ghanaian economy, but Mr. Dadey believed a more concerted plan in terms of policy needs to be the next step in order to tap into the full potential of this hitherto untapped asset.
He highlighted, "We need to focus on our diaspora. They are our most valuable resource. Diaspora Engagement Policies will have to be formulated and incentives given to attract them to invest back home."
As part of our efforts to attract Diaspora Investment, he observed that "the key will be to leverage the success stories of diasporans like myself, who have returned home to invest and are thriving in businesses across different sectors, presenting them as models to inspire and assist others identify and realise the many amazing opportunities investing back home presents." This is why he said, "I always tell the success story of the KGL Group."
KGL Group, he explained, "is known for its pioneering advancement in technology, providing state-of-the-art solutions to both private and public sector industry. Most recently, the group has been creating solutions within the premix fuel sector to help support the local fishing industry."
The KGL Group, he continued, "is a wholly-owned Ghanaian group of companies, with interests in Technology Innovation, Fin-Tech, Logistics, Trade, Property Development, Gaming and Commerce. The parent company commands a network of specialised business units that promote efficient solutions and effective tech-based related services to customers across Ghana and partner operating regions."
Read Full Story