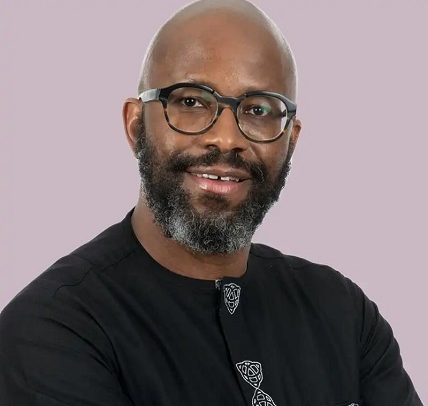 Ralph Mupita
RALPH MUPITA, President and CEO of MTN Group, Africa's telecommunications giant, has called for the modernisation and harmonisation of regulatory frameworks in Africa to ensure the continent can deliver universal broadband coverage by 2030.
He made these remarks at the maiden edition of the Africa Prosperity Dialogue held at Peduase in the Eastern Region.
Speaking on the theme, "Moving from Ambition to Action: The Role of Telecommunications in Deepening Intra-African Trade, Challenges and Opportunity," Mr. Mupita said, "The regulatory frameworks for Africa's telecommunications industry do not reflect our current advancement. They are still positioned for the era of voice. As the world continues to undergo major digital transformation and disruption, our regulatory frameworks need to evolve to reflect these technological advancements."
Mr. Mupita underscored the need for intense investment across all stakeholders to achieve universal broadband coverage on the African continent.
"Achieving universal broadband coverage on the continent and building digital solutions for Africa's progress requires a lot of investment not only in terms of digital infrastructure across regions, but modernisation of our policies and frameworks as well as the collective effort of all stakeholders," he opined.
He continued that, "As telecommunications globally sees rapid technological advancements, the continent needs to work towards having a robust regulatory framework which is relevant for the times and is future fit.  In line with this, there is also a need for fair share contribution from all ecosystem participants, especially the private sector in terms of building and investing in infrastructure. A fair share contribution by both local and international players including mobile network operators and OTTs."
The President and CEO of MTN Group also indicated that given the challenges Africa continued to face; the aftershocks of the COVID-19 pandemic, after effects of the Ukraine war, rising cost of food and fuel prices and inflation, amongst others, Africa would need US$100 billion capital investment to be able to remain eligible to provide universal broadband for all Africans.
The Africa Prosperity Dialogue was attended by representatives of governments and other business leaders in Africa, including the former President of Guinea. Ghana's President Akufo-Addo commended the organisers and the delegates for their massive participation.
The Africa Prosperity Dialogue is organised by the Africa Prosperity Network and is aimed at achieving deeper economic integration between African states in outlining its industrialisation priorities. The summit, amongst other things, discussed policies that would ensure the successful implementation of the African Continental Free Trade Area (AfCFTA).
Read Full Story