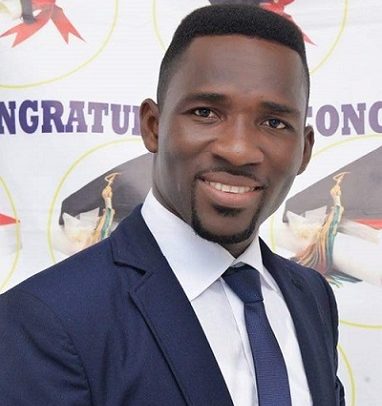 Emmanuel Ajafor Abugri
THE ACCRA High Court has ordered the Inspector General of Police (IGP), the National Security Coordinator and the Attorney General to apologise and compensate the Editor of the Modernghana, Emmanuel Ajafor Abugri, with an amount of GH¢40,000 for violating his human rights.
Mr. Ajarfor sued the three state actors after he was arrested by armed national security operatives for allegedly making publications against National Security Minister, Albert Kan Dapaah.
He accused the national security of torture following the arrest and subsequently sued the three respondents for human rights abuse.
The settlement agreement, according to Citi News, also instructed the respondents to cater for the legal fees of Emmanuel Ajarfor to the tune of GH?10,000 and also replace the HP laptop, two mobile phones, and one Huawei tablet which was seized at the time of the arrest.
The three state actors were named as respondents in Emmanuel Ajarfor Abugri's lawsuit against them in July 2019 for violating his human rights.
Within 14 days after the conditions of the judgment's adoption, the court ordered that the respondents should apologise to the petitioner and have that apology published in the Daily Graphic.
At their offices on June 27, 2019, Emmanuel Ajarfor Abugri and his reporter Emmanuel Britwum were detained by armed National Security agents.
The cops quickly bundled them into a black vehicle, placed black plastic bags over their heads, and drove off.
Their mobile phones and computers were taken away, and they were questioned at National Security headquarters.
Emmanuel Ajarfor Abugri, the Editor of the online news portal, Modernghana.com, subsequently informed the media he was exposed to electric shock and other types of torture whiles in custody.
The two pieces the website published about National Security Minister, Albert Kan Dapaah, were the subject of the investigation.
Read Full Story