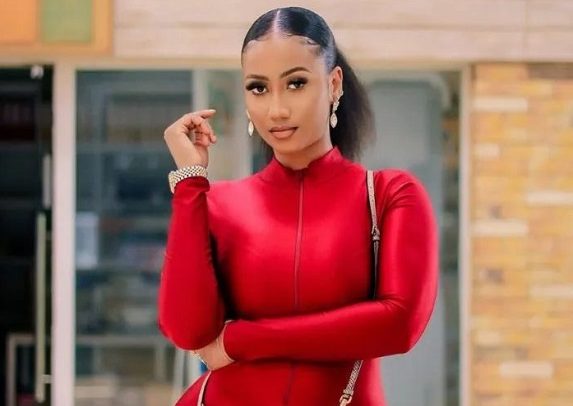 Hajia4real
Socialite and musician, Hajia4real, has returned to Instagram a week after viral reports that she was arrested in the UK for an alleged $8 million fraud case.
In a video shared on her Instagram, she could be seen expressing appreciation to her followers for their love, prayers and support.
She also added that she missed everyone and captioned the video with prayer and love emojis.
"Say, say, say whaaat! Hi lovely people I missed you so much and I know you missed me too. Thank you so much for your prayers, I really appreciate it, I love you all…Mwaaah!" she said in the 30 seconds video.
She was, however, mute on the allegations surrounding her alleged arrest.
Hajia4real, born Mona Montrage Faiz, was allegedly arrested in London on Friday, November 11, 2022. This was in a joint operation by American and UK security authorities.
It was unclear why she was arrested despite viral reports alleging it was because of an 8 million dollar theft in America some time ago.
Mona is yet to officially respond to the allegation.
By Francis Addo
Read Full Story