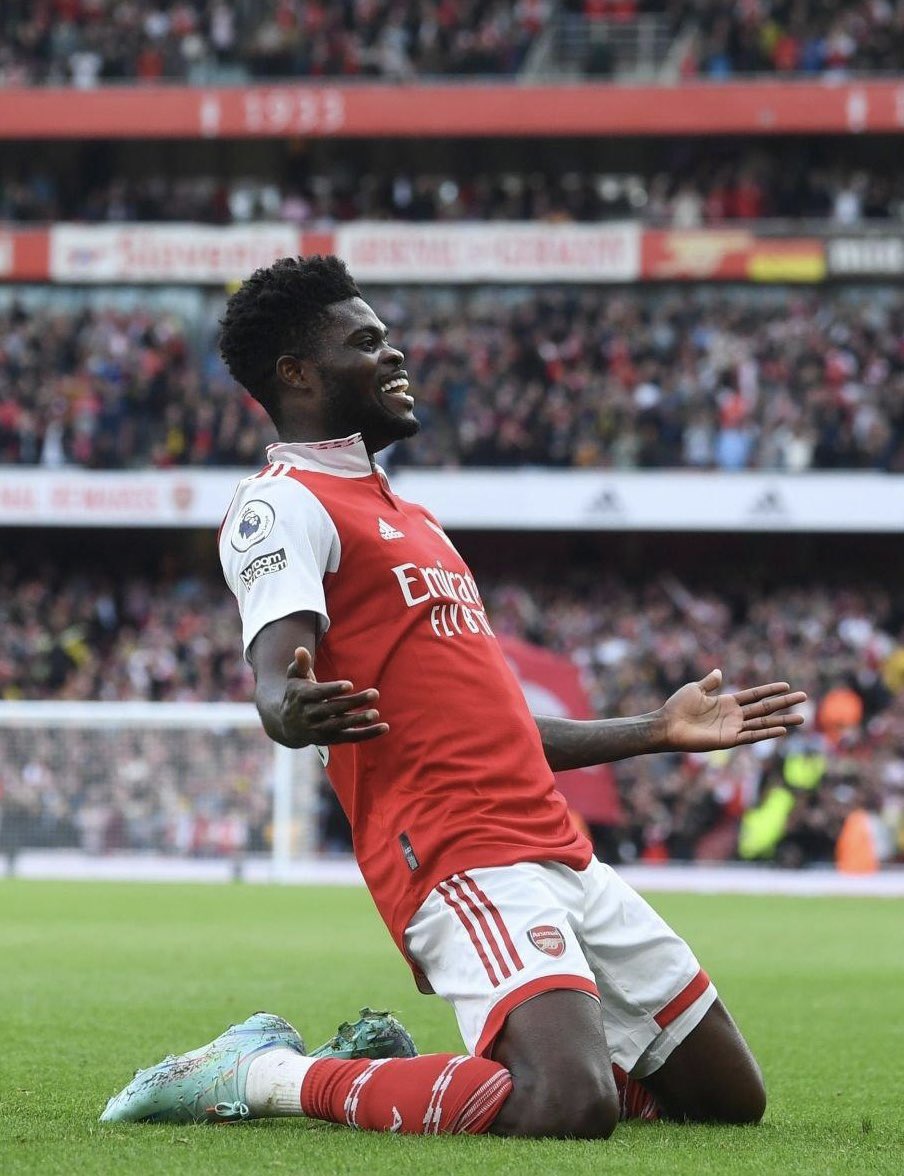 Ghanaian players demonstrated exceptional abilities and had an enormous impact on their respective teams during the just-ended season of the top five European leagues. These players' performances stood out, contributing to their clubs' success and leaving a lasting impression. From midfield maestros to defensive stalwarts and lethal strikers.
Among the numerous Ghanaian players playing in these top-notch leagues, we take a look at the top 10 performers and the impact of their input.
Thomas Partey – Arsenal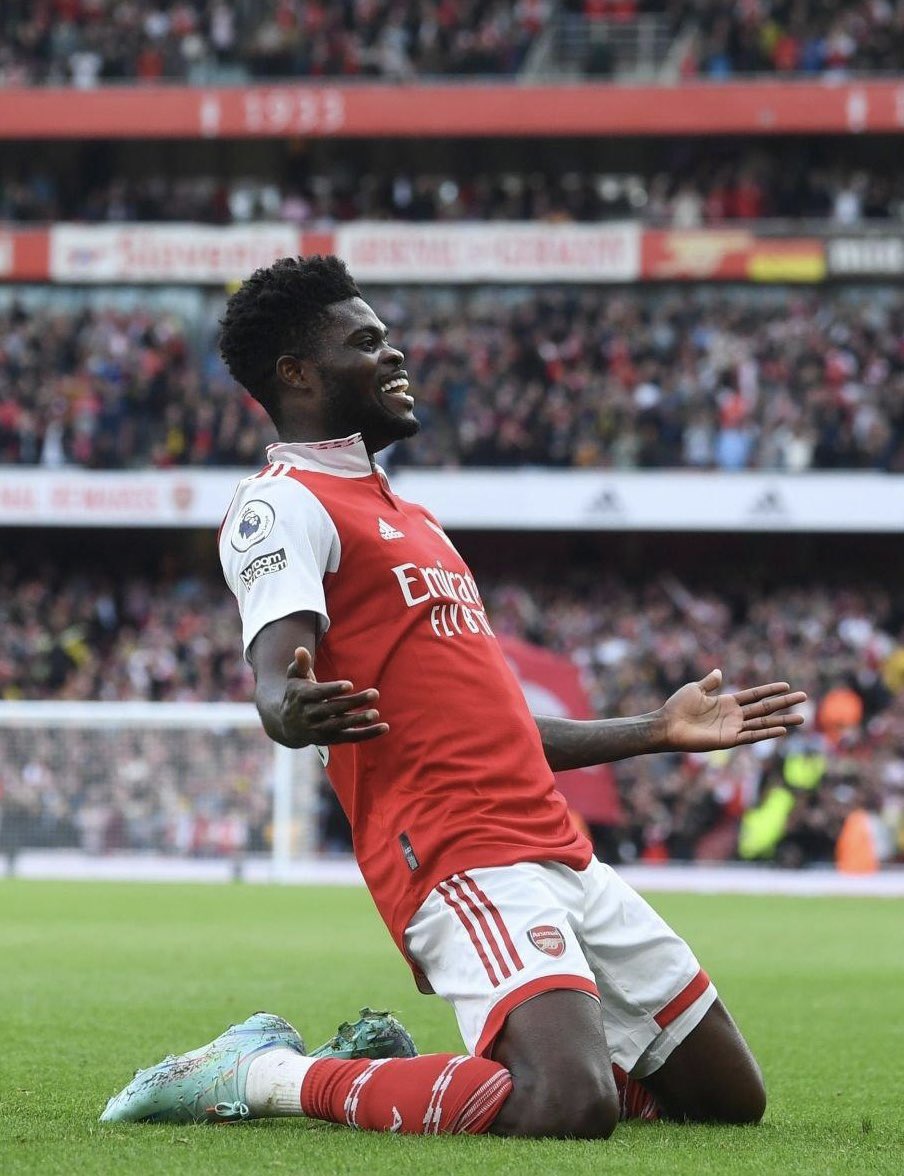 Thomas Partey was crucial in Arsenal's title chase in the just-ended season despite losing it to Manchester City in the dying embers of the season. Regardless the Gunners have bounced back to the UEFA Champions League after a six-year absence.
Partey made 33 Premier League games in his third season and added to his offensive play, scoring three goals for the Gunners from four shots on target, demonstrating an improvement in output. His cross accuracy improved as well, as he recorded 22% cross accuracy.
The Black Stars midfielder continued to shine defensively, with 57% tackle success and the 19th most passes completed with 88% accuracy.
Jordan Ayew – Crystal Palace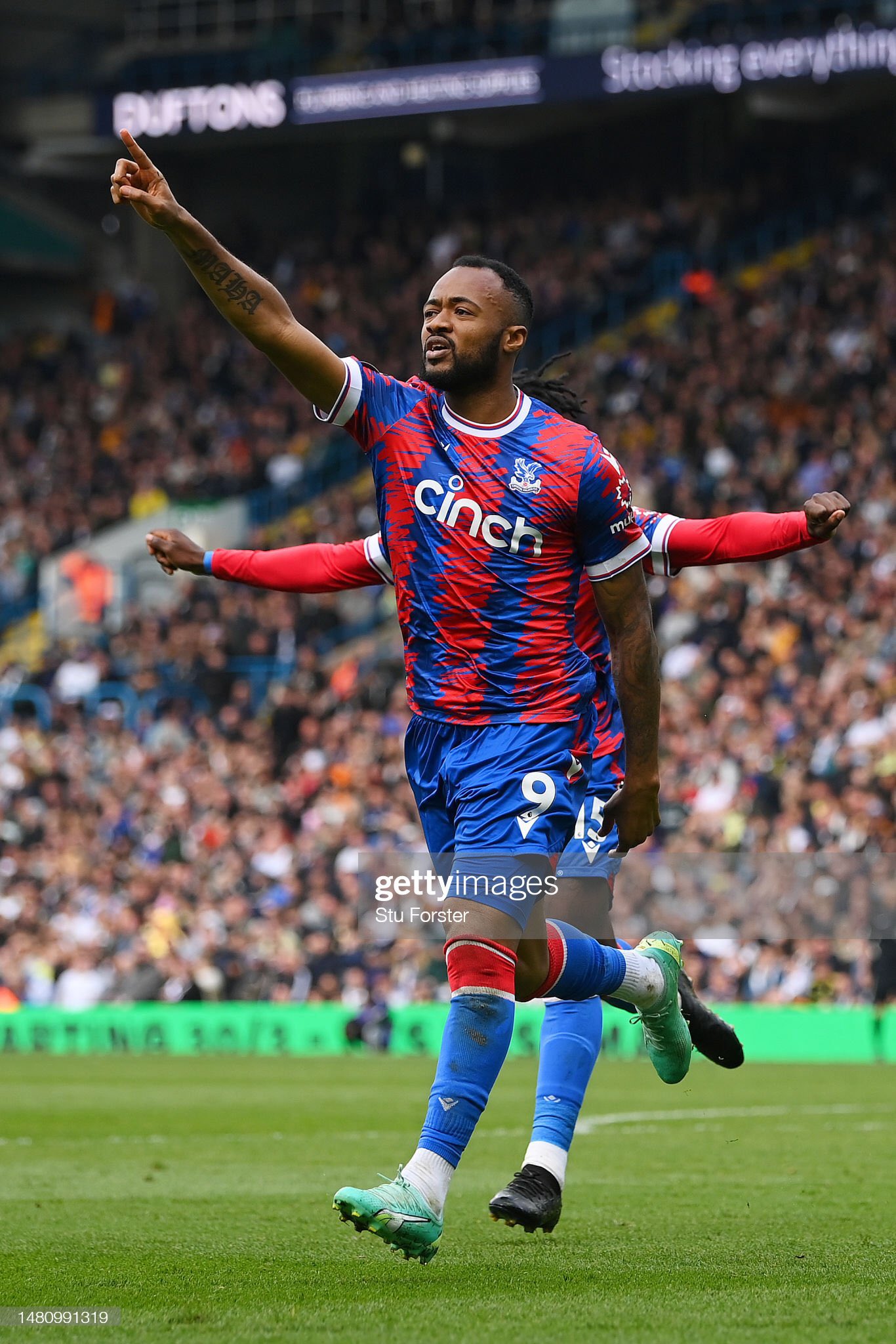 Ayew was one of 21 players to appear in all 38 rounds of the competition, and he was a significant figure for Crystal Palace. As usual, his flexibility was utilized as he played in all attacking positions for the Eagles, scoring four goals and assisting three times as they finished 11th, the team's best performance since 2018.
Ayew's essential role in reviving Crystal Palace has been recognised, with Roy Hodgson, the manager who took over at the latter stages of the season, emphasising the striker's contribution to the team's success.
Jeffrey Schlupp – Crystal Palace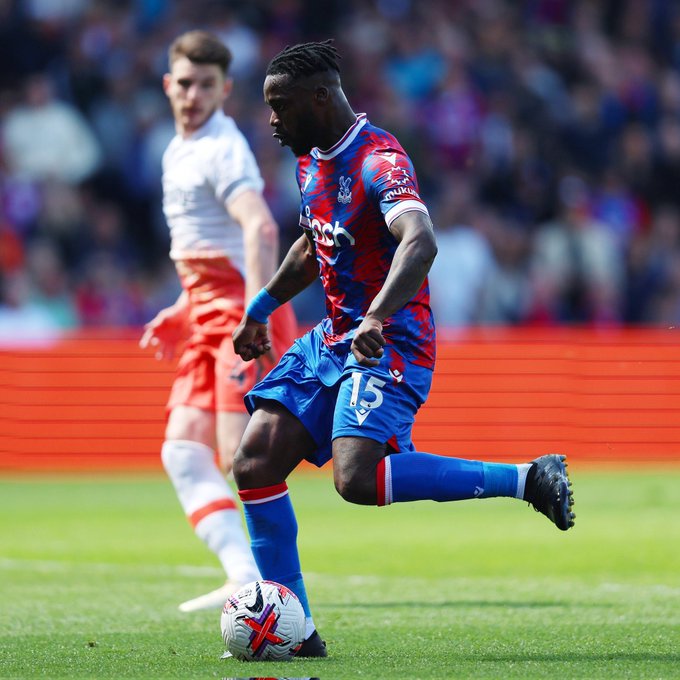 The former Leicester City player appeared 34 times, which was two more than his previous high in the Premier League in the 2021/22 season. He scored three goals and assisted on one, with an average pass accuracy of 75%.
Schlupp, like Jordan Ayew, played a significant role in Crystal Palace's ascent from relegation danger to 11th place in the table. Despite missing out on the World Cup, the dynamic midfielder put forth one of his best performances of the season.
Inaki Williams – Athletic Bilbao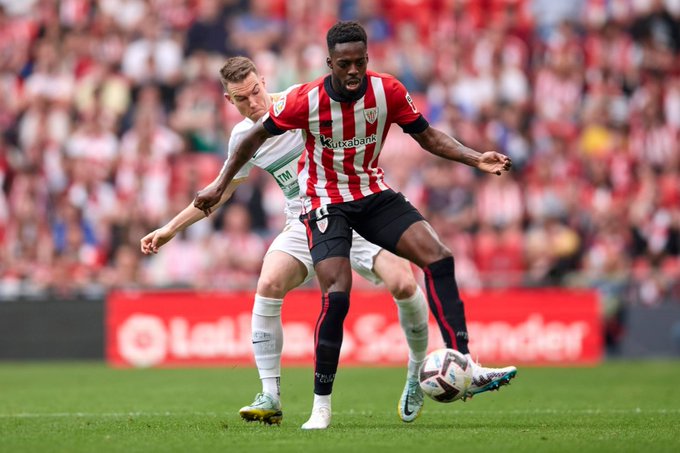 Williams missed two Athletic Bilbao games due to injury for the first time in seven seasons. In the Spanish La Liga, he had his greatest goal tally in four years, with 10 goals and three assists. He was also quite good at passing, with a 71% pass completion percentage.
Despite missing out on the Copa del Rey, his goal involvement of 0.42 per 90 minutes helped Bilbao finish in the top 10 of La Liga. They, unfortunately, couldn't make a cut in the European places but managed to finish in eighth place.
Joseph Aidoo – Celta Vigo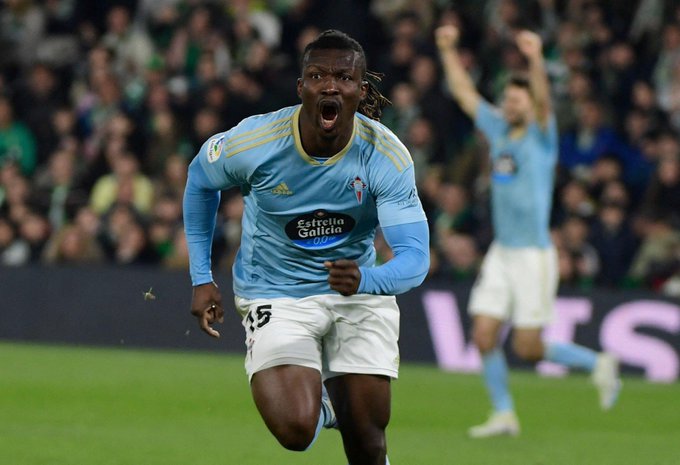 Despite failing to score in his first three seasons with Celta Vigo, Joseph Aidoo scored three times this season in 35 league outings since joining. The 27-year-old also had an unbelievable 86.6% pass accuracy rate and was named Man of the Match twice.
According to Whoscored, Aidoo's defensive brilliance has been evident, with the centre-back making 4.1 clearances per game. In addition, he averaged 1.5 tackles and 0.9 interceptions per game.
Alidu Seidu – Clermont Foot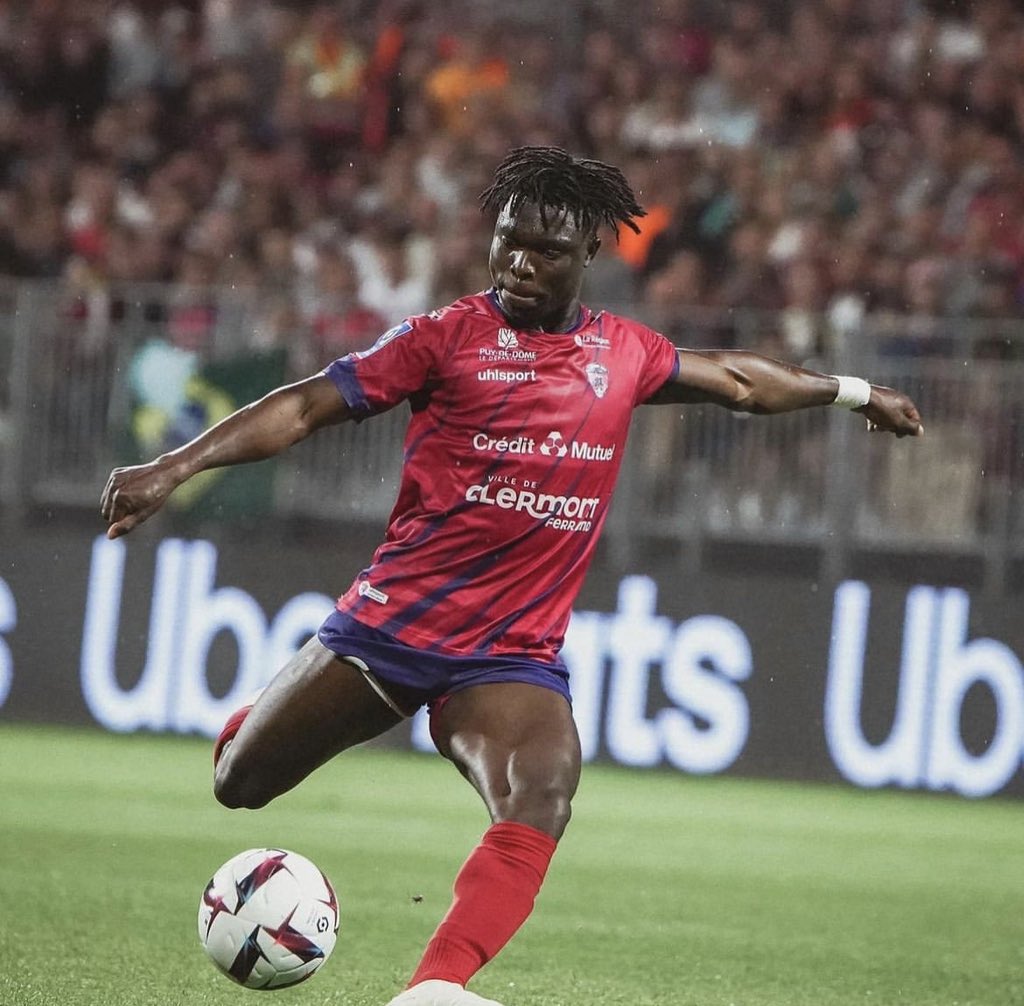 Battling with injuries and getting suspensions did not deter the former JMG academy player from being a key man in Clermont Foot's successful season finishing in the top 10 in the French Ligue 1.
Seidu made 28 appearances despite being sidelined in several games due to injury and accumulating 10 yellow cards and a red card that equally ruled him out for crucial matches.
His rough style of play has not made him a mere team player but an essential contributor to the club completing 86.8% of his passes.
Salis Abdul Samed – RC Lens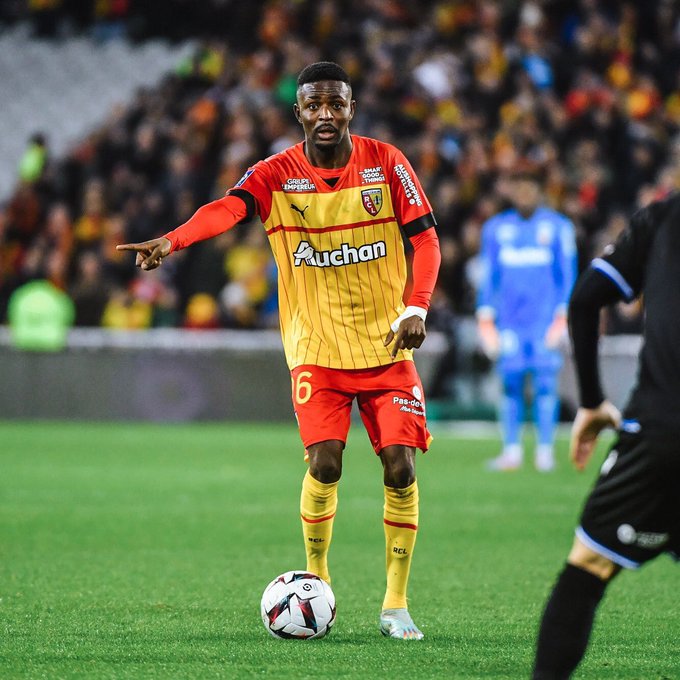 By far one of the best African players in the French Ligue 1 and among the best midfielders in the competition having been nominated for the prestigious Marc Vivien Foe Award which he narrowly missed out to Congolese defender Chancel Mbemba.
The midfielder scored a goal and assisted another in his 33 League appearances for RC Lens. His passing abilities were evident once more throughout the season as he managed an overwhelming 92.6% pass accuracy averaging 59.4 passes per game.
His efforts were crucial in returning RC Lens to the UEFA Champions League as they gave PSG a run for their money in the title chase.
Alexander Djiku – RC Strasbourg
Djiku, who helped RC Strasbourg avoid relegation in the French Ligue 1, is unquestionably one of the team's greatest players. From captaining the squad in important moments to making his organizational abilities count in the backline, he has taken on leadership positions.
As a result, he is regarded as the team's second-best player in football transfers, with a score of 67.3%, trailing only Ibrahima Sissoko's 70.1%. Djiku was unarguably one of the league's most significant centre-backs in the 2022/23 season, averaging 4.8 clearances and 2.1 interceptions per game.
Gideon Mensah – Auxerre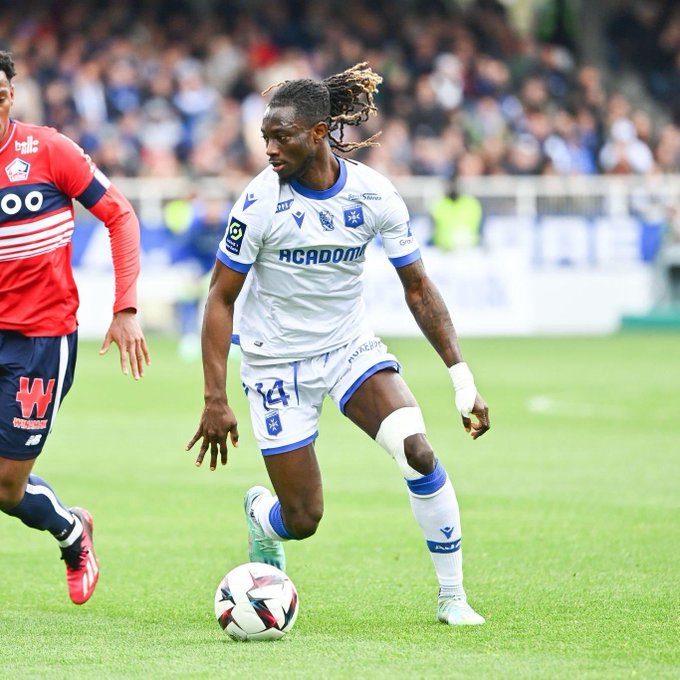 Despite Auxerre's struggles, Gideon Mensah has proven to be a standout player for the French outfit intensifying his defensive abilities and improving his attacking runs on the left flank.
He has made 1.5 clearances and 1.4 interceptions per game and has recorded 79% pass accuracy in 25 games.
Iddrisu Baba – RCD Mallorca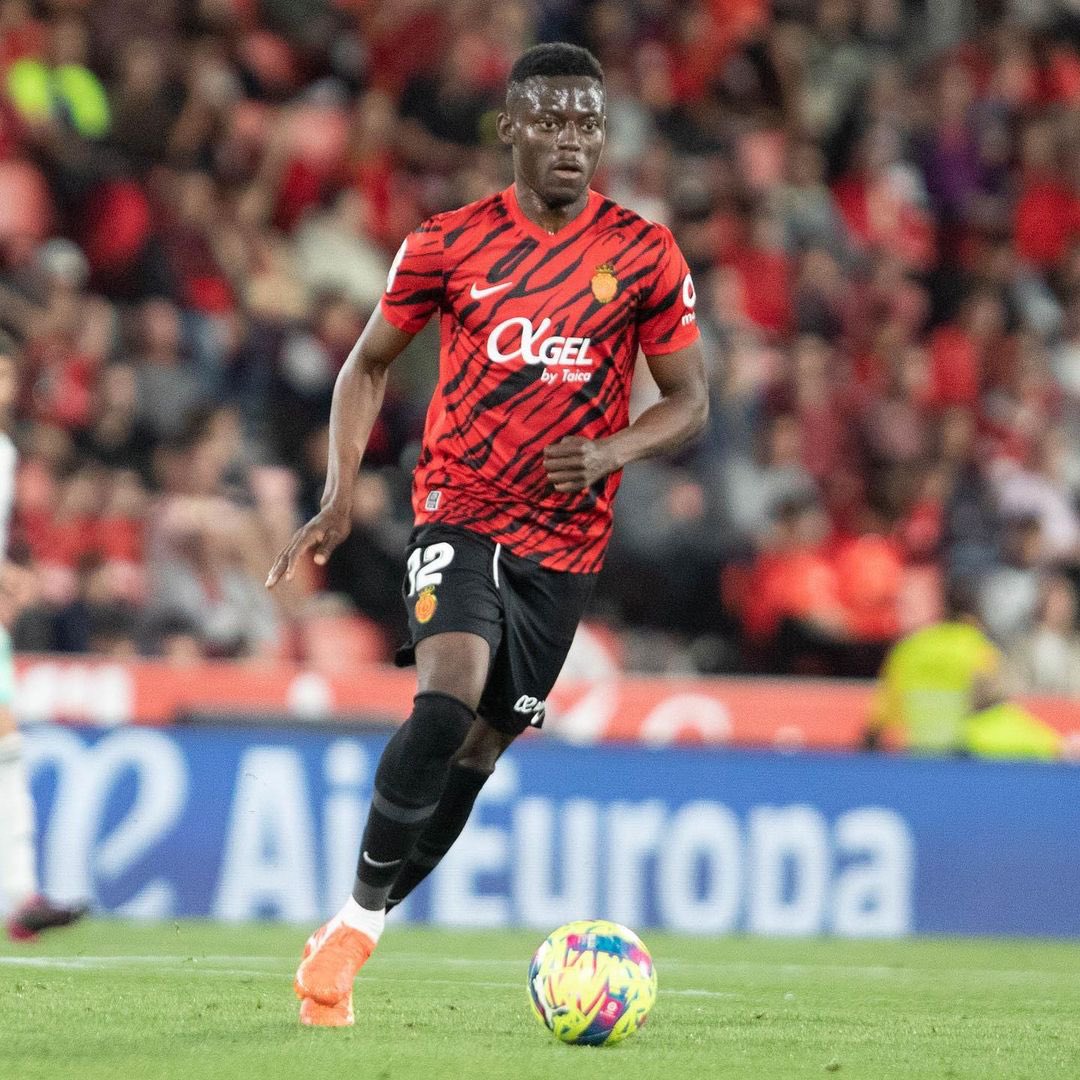 Following his exclusion from the World Cup squad in 2022, the midfielder has fought on several occasions to get into the first team of Mallorca and has succeeded in almost all. From being kept on the bench a few times to serving suspension, the defensive midfielder has made a mark whenever he had the opportunity eventually showing his defensive prowess as a centre-back when called upon.
He played a total of 29 matches contributing to Malllorca's resurgence from battling relegation to finishing ninth at the end of the season.
Read Full Story