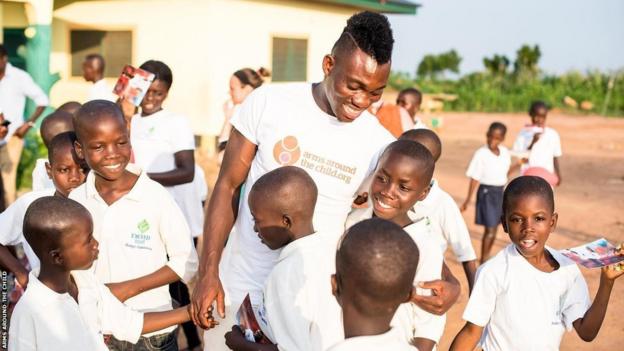 The head of an orphanage supported by Christian Atsu has revealed how children there used to call the Ghana midfielder 'father'.
The 31-year-old, who had been playing for Turkish side Hatayspor, lost his life in February's earthquakes that devastated parts of the country.
His body was pulled from the rubble on 18 February, nearly two weeks after the quakes.
A week-long traditional mourning period for Atsu has now ended ahead of his state funeral which will be held on 17 March.
"We were praying and hoping that he would come [out] alive," said Seth Asiedu, director of charity Becky's Foundation, when speaking to the BBC's Africa Daily podcast.
"When the news came, it was like a funeral day. The children are very, very down.
"We have a lot of counselling sessions for them to try and overcome the pain."
Since Atsu's death, much has been made of the former Porto, Newcastle and Everton midfielder's charity work.
His work with Becky's Foundation was helping to turn a children's home in the Ghanaian coastal town of Senya Beraku into a school.
"A pillar of support is gone," continued Asiedu, as he discussed Atsu's involvement, which included providing money, food, clothing and more.
"I term it as a full package – from education, provision of learning material, school uniforms, all the necessary things they need to study with.
"And then with water and sanitation. He came to drill a borehole for us, help us with filters so it can be drinkable.
"He brought solar panels to help with electricity.
"He brought a big television set and asked them to use it any time he is playing."
And Atsu, who represented Ghana 65 times, scoring 10 goals, didn't just send support from overseas – he was also a regular visitor.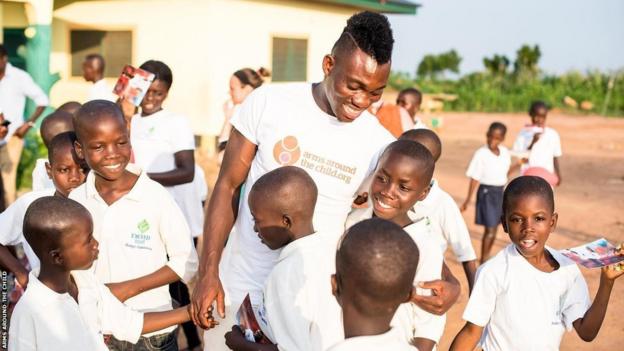 "When he got here it was like a festival," added Asiedu, who often used to keep the visits secret from the children.
"When he got out of his car, all the children ran and jumped on him. Sometimes they wanted to tear him apart and pull him down. The strength of the children would outweigh him and he himself felt very happy."
"They called him an uncle, some called him father.
"He didn't have life so easy [when he was young]. When he wanted to play soccer, he didn't have boots or jerseys.
"Anytime he saw children who were going through the same ordeal he felt like helping them."
Indeed, part of Atsu's support involved a plan to construct a seven-a-side pitch at the orphanage.
Whether that dream becomes a reality remains to be seen; Asiedu has concerns about what will happen now that Atsu's monthly donations cannot be relied upon.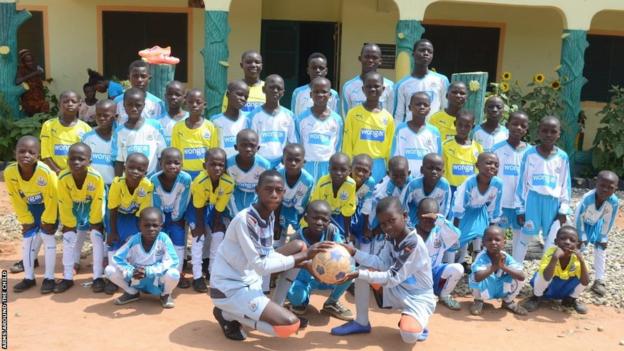 "[He was] a man of few words but he was very proactive. He said 'I'll do this' and he made sure he did it.
"The work I'm doing with my team in Ghana is not an easy task, so when you have someone like Atsu coming to join forces with you, and the person leaves like that, it creates a very big vacuum.
"I have lost a brother. Ghana has lost a great star.
"He always opened his arms."
Read Full Story