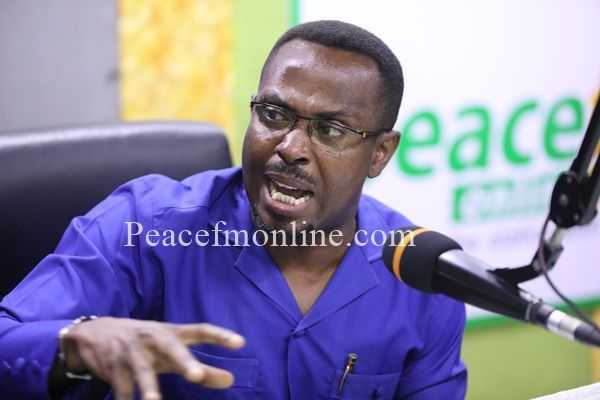 President Nana Akufo-Addo has been accused of hiring another private jet which cost the Ghanaian taxpayer millions of cedis.
The NDC North Tongu MP, Samuel Okudzeto Ablakwa, alleges that President Akufo-Addo hired a luxurious aircraft on his recent foreign trips to the UK and Germany.
The trips, he said, cost the State £14,000 per hour and a cumulative Gh¢3.46 million.
Earlier this year, Okudzeto Ablakwa also stirred controversy when he alleged that President Akufo-Addo had hired a private jet at the cost of Gh¢2.8 million on his travels to France, Belgium and South Africa.
On Tuesday, the North Tongu lawmaker, in a Facebook post, said; ''It has become absolutely imperative to demand a national policy on presidential travels akin to what pertains in other jurisdictions. This is most crucial to avoid the wanton abuse of discretion by President Akufo-Addo at the expense of the suffering taxpayer.
''From our continuous monitoring, President Akufo-Addo still prefers to use VIP charter jets for his European travels despite being in firm possession of Ghana's presidential jet - the Dassault Falcon 900-EXE which remains in pristine condition and can fly non-stop to all those European destinations...For his recent travels to the UK on the 27th of July, 2021 to attend the Global Education Summit and last week's state visit to Germany, he blatantly refused to travel on the presidential jet. Instead, he opted for another top of the range VIP luxury charter jet specifically known to industry players as the Boeing 737-900ER BBJ3.
''If our government is dealing directly with the operators of the LX-DIO then it is costing the Ghanaian taxpayer at least US$14,000 per hour. However, if our government is leasing the aircraft via brokers or middlemen as it has gained notoriety for in many sectors, you shouldn't be surprised the Ghanaian taxpayer is being billed between US$18,000 and US$22,000 per hour.
''Using the conservative rate of US$14,000 per hour, the two trips to the UK and Germany which requires some 28 hours of travel distance in and out plus an additional 13 hours of pick up and drop off time, the taxpayer has been burdened again to the colossal tune of US$574,000.00.
"At the current exchange rate, that is a staggering 3.46million Ghana Cedis. This unconscionable rape of the public purse just to satisfy the creature comforts of a President who elects to live in vulgar ostentation in a manner that will make even Arabian kings envious cannot be allowed to continue.''
Reacting on Peace FM's 'Kokrokoo' programme, Former Central regional Minister, Kwamena Duncan laughed off Okudzeto Ablakwa's assertions.
According to him, the accusations against the President are crappy.
"It's mind-boggling . . . it's laughable that a Member of Parliament, you are only conjecturing . . . as usual, this is crappy," he stated.
Read Full Story