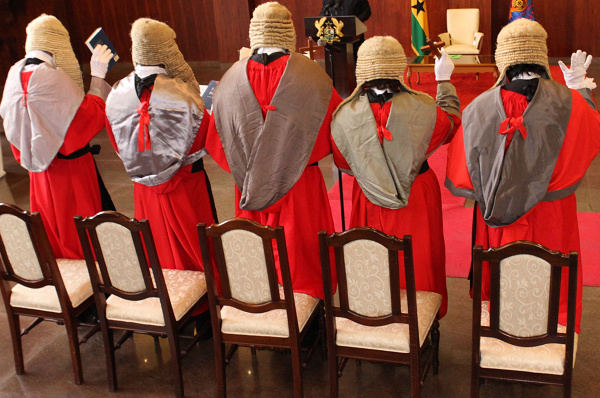 On June 26, 2020, GhanaWeb republished an article by classfmonline.com with the above headline.
The publication said Alliance for Social Equity and Public Accountability (ASEPA), a pressure group had petitioned the Commission on Human Rights and Administrative Justice (CHRAJ) to investigate some Supreme Court judges for failing to declare their assets in contravention of the 1992 Constitution.
Attached to the publication was a list of Supreme Court judges, including His Lordship Justice Samuel K. Marful-Sau, said to have failed to declare their assets.
The report was inaccurate as the Judicial Secretary delivered His Lordship's complete Asset Declaration Form to the Attorney General on August 1, 2018, ahead of the parliamentary vetting upon his nomination to the Supreme Court.
GhanaWeb retracts the publication and apologises to His Lordship Justice Samuel K. Marful-Sau for the inconvenience it may have caused. The said publication has been pulled down accordingly.
Read Full Story