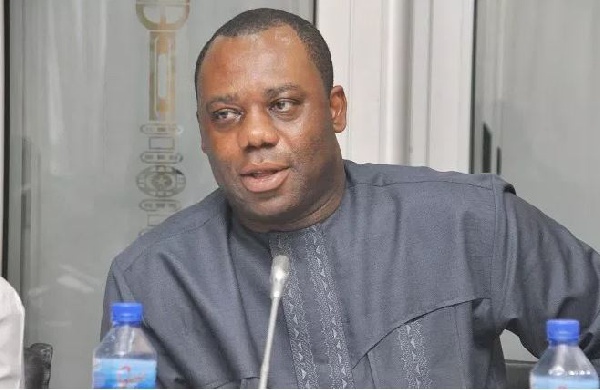 The Ghana Education Service has made changes to the proposed Pre-Tertiary Education Bill in response to concerns by teacher unions and other stakeholders.
The Bill, when passed, will hand the administration of basic schools, Senior High Schools and TVET institutions to District Assemblies, Regional Education Directorates and a Director-General, independent of the GES.
In a letter to the Coalition of Concerned Teachers (CCT), the Director-General of the Ghana Education Service, Prof. Kwasi Opoku-Amankwa, explained that "After a meeting with representatives of the unions in Education on Wednesday 20th May 2020, I am directed by the Hon. Minister of Education to inform you that the Ministry upon reflection has decided to delete the sections which deal with decentralisation of the Education Service namely; sections 29, 30, 31, 32, 33, 34, 35, 36, and 37 of the proposed Pre-Tertiary Bill."
The deletion, according to the letter sighted by GhanaWeb, is to address concerns raised by the unions – during interactions – about the aspects of the bill that relate to the decentralisation of the education system.
Ghana National Association of Teachers (GNAT), Teachers & Educational Workers' Union (TEWU) and National Association of Graduate Teachers (NAGRAT) join the CCT to kick against the passage of the Bill that is currently before Parliament.
The unions claim that the Bill only seeks to give more appointing powers to the political class to the detriment of quality education and the welfare of teachers.
Explaining the deletion of the aspects of the bill further, Deputy PRO of the Education Ministry, Baba Touffic, said the move follows extensive discussions between the Ministry of Education and the various pre-tertiary teacher unions, which have expressed misgivings about particular sections of the bill.
In particular, the relevant sections are clauses 29 to 37 of the bill, which come under the heading 'Decentralised Education at the District Level'.
"In ordering the removal of these clauses following careful reflection on the issues raised by the unions, the Minister of Education, Mathew Opoku Prempeh, expects that the other very important parts of the bill can now proceed through the parliamentary process with the support of all stakeholders to be passed into law," the Baba Touffic noted.
Read Full Story