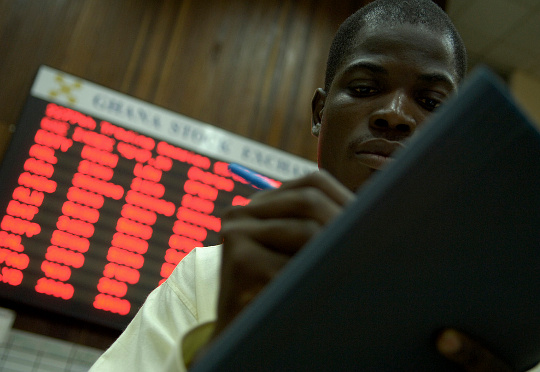 The benchmark index was up 1.55 points (+0.08%) following an upward price movement in Ecobank Ghana (+0.67%) to close the session at 2,043.60 with a -9.46% year-to-date return while the market capitalization inched up by 0.03% to settle at GH¢54.61 billion.
Consequently, the GSE Financial Index gained 2.87 points (+0.15%) to close at 1,876.92 with a year-to-date return of -7.07% while the SAS Manufacturing Index remained unchanged at 3,192.63 with a -8.30% year-to-date return.
Trading activity jumped as 183,700 shares valued at GH¢1,375,307 changed hands from 18,782 shares valued at GH¢21,151 at the previous session. Ecobank Ghana dominated trades by volume and value, accounting for 99.67% of the total volume traded and 99.81% of the total value traded.
We expect trading activity to pick up as investors take advantage of bargain stocks.
Read Full Story