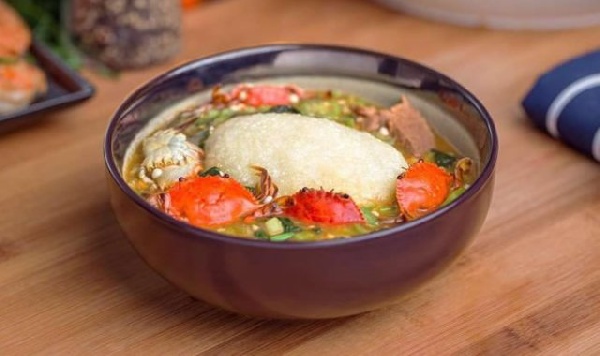 In recent times, most Ghanaians spend time stressing over their diet, like what they should or should not eat. However, 'International No Diet Day' and 'Eat What You Want Day' encourages people to eat foods that they truly enjoy for a day without worrying over whether it is good for their weight loss or weight gain journey.
The 'Eat What You Want Day' which is marked on the 11th of May was created by two Americans, Thomas and Ruth Roy to give people a much-deserved break from their diets without regrets.
Whether it is heavy banku with palm nut soup, Omo tuo with groundnut soup or burgers, fries and pizza, it is absolutely okay to eat what you want today!
According to Marsha Hudnall, a registered Dietitian Nutritionist, eating what you want occasionally can help you follow your diet better.
"Depriving ourselves of our favorite foods actually makes us want them more. And when we do give in and eat them (which we inevitably do), we tend to overeat them," she said.
She also added that, on this special day, you should consider eating wide variety of food that contains all essential nutrients as it would help you diet better.
"Aim for a mix of foods that contain protein, fat and carbohydrates throughout the day, too. Those nutrients help balance the hormones that govern your appetite," she concluded.
On this 'Eat What You Want Day', you are encouraged to mindfully enjoy your favourite foods.
Read Full Story