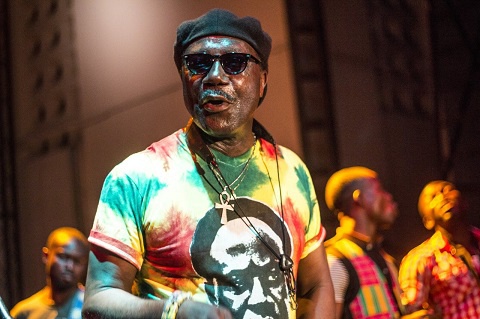 Legendary highlife musician, Gyedu-Blay Ambolley, has said if there were a lot of job opportunities in the country, people would concentrate less on engaging in illegal mining (galamsey).
Contrasting life in the old Gold Coast and the present-Ghana, the highlife musician indicated that the country was more independent during the Gold Coast era than now.
Speaking in an interview on the Class Drive (CD) on Class91.3FM on Thursday, 20 February 2020, the multiple award-winning musician told show host Prince Benjamin: "It's always better back in the day because after we had independence, there were a whole lot of factories; we had Ghana Airways – more than 20 planes; Black Starline, more than 20 ships; we were manufacturing TVs and radios, sugar factories but everything is all over."
Ambolley noted that galamsey has been in existence since the Gold Coast era but there were a lot of jobs available, so, only a few people were doing galamsey but due to a lack of jobs now, the galamsey menace has increased.
Bemoaning the pollution of the country's water bodies due to galamsey, Mr Ambolley said: "I've never seen our rivers turn brownish like this because of the mercuries or whatever, I've never seen that before in my life until these few years that have passed. When I was growing, anywhere you go, Pra river, Oti river, you'll see them all reflecting the colour of the sky but now we say we're developed, we're say we're educated [but the rivers have been polluted]"
Ambolley is currently promoting his new album titled: '11th Street Sekondi.'
Read Full Story