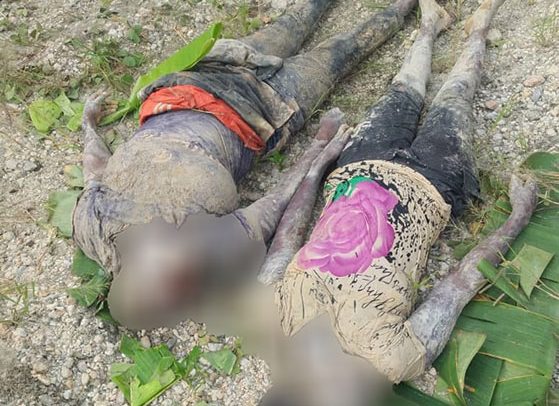 A DEEP mining pit has unfortunately caved in and killed two suspected illegal female miners at Bonsukwaada near Atwima Mfensi, a farming community in the Ashanti Region.
The deceased persons have since been identified by the Abuakwa Divisional Police as Safia Moro, aged 40, and Vivian Kyei, who is believed to be 33 years old.
According to reports, the two miners were in the deep pit prospecting for gold, when suddenly the pit caved in and trapped both of them.
The incident, reportedly, happened around 3pm on March 24, 2023 and it was reported to the police, who quickly rushed to the accident scene.
"On 24/03/2023 at 1500hours, information was received from Isaac Owusu, Committee Chairman of Atwima Mfensi to the effect that, a galamsey pit at Bonsukwaada near Atwima Mfensi had caved on two unidentified female adults.
"Police immediately proceeded to the scene, led by the Committee Chairman, two female bodies were found to have been recovered from one of the pits and were lying on the ground in a supine position dead," police report said.
It said one "Yakubu Akolgo, a farmer, identified one of the bodies as Safia Moro, 40, a family member and Bernard Opoku Agyei, an electrician, also identified the other body as Vivian Kyei, aged 33, a sister."
The police, the report also said, "inspected the bodies and found both soiled with mud. Blood was found on the face of Vivian Kyei. Police observed that mining activities had taken place within a vast portion of the area."
According to the police, the pit that caved on the deceased persons held volumes of water, adding that "Bodies of deceased and the caved in pit were photographed."
It said the bodies have since been removed from the deep pit and deposited at Mount Sinai Mortuary, Tabre, for preservation and autopsy, adding that "Coroner's forms would be prepared for the information of the District Coroner."
FROM I.F. Joe Awuah Jnr., Kumasi
Read Full Story