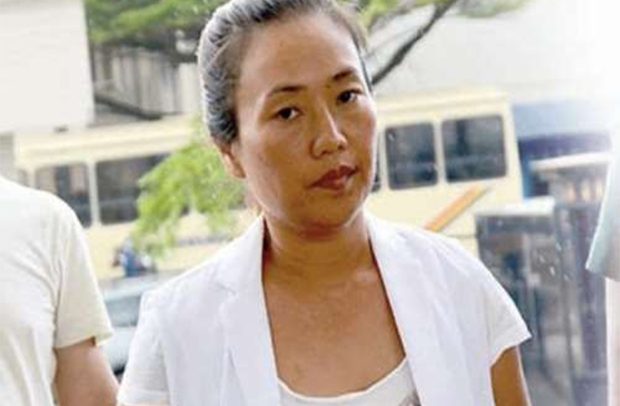 Aisha Huang
Mathew Kwabla Abotsi, the Assemblyman for Bepotenten Electoral Area in the Amansie Central District, Ashanti Region, has insisted on seeing Aisha Huang at the galamsey site where she employed workers to mine illegally.
According to him, he saw the Chinese national who is standing trial for illegal mining and immigration charges at a mining site which was taking place on a footpath residents used to their farms when he followed up on a complaint about her encroaching on the footpath.
Mr. Abotsi was responding to a question from Miracle Attachey, counsel for Aisha Huang who had challenged the witness that he never saw Aisha Huang on the land and that the mining activities on the land were done by Zambra and Kobby, and not the accused person.
The witness, led in his evidence-in-chief by the Director of Public Prosecutions, Yvonne Atakora Obuobisa, had told the court that he had received and subsequently confirmed complaints that Aisha's mining activities had been extended to where the road used to be, and there was uncovered pit filled with water like a dam close to what was left of the footpath.
He said he took up the issue with the accused who had promised to create a new footpath and cover up the dam. "A new path was created but the dam was left uncovered," the witness said.
But while under cross-examination, Mr. Attachey suggested that the witness never met the accused person mine on the land but was told by people. "Nobody told me anything. I personally witnessed her mining on the land," the witness insisted.
"I put it to you that the activities on the land were done by Zambra and Kobby and not the accused person," the lawyer suggested again.
"That is not true. I want to emphasise to the court that the evidence I just gave in respect of the site in question was the site where the accused person was working and not Zambra or Kobby," Mr. Abotsi answered.
"I put it to you again that you never met the accused person for which she promised to create a path and fix the pit as same is an afterthought," the lawyer added.
"That is not true. When I went to the site I met Aisha there. I will not mislead the court. I am speaking the truth. If the lawyer doubts my statement, the court may order a delegation to go with me to Bepotenten to the site to verify all that I am telling the court," the witnesses added.
BY Gibril Abdul Razak
Read Full Story