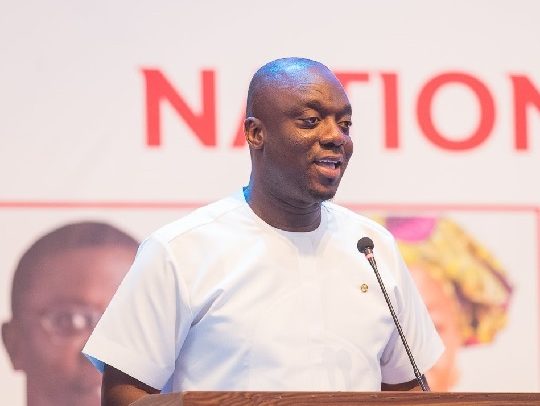 Justin Kodua Frimpong
The governing New Patriotic Party (NPP) has congratulated the President-elect of Nigeria, Bola Ahmed Tinubu and the governing All Progressive Congress (APC) for the victory in the just-ended elections.
In a statement issued by General Secretary, Justin Kodua Frimpong said the NPP will emulate the works of the APC to win the third consecutive election in the 2024 polls.
He said "In times when ruling governments and political parties have become unpopular due to the global socioeconomic upheavals triggered by the lingering adverse impact of Covid-19 pandemic and the ongoing Russia-Ukraine war, the NPP is ready to take lessons from the APC victory in its quest to win a historic third consecutive general elections in 2024.
"Once again, the NPP congratulates the APC , HE Bola Ahmed Tinubu and the people of Nigeria for the successful conduct of their elections."
According to the official results announced by the Independent Electoral Commission (INEC), the Mr Tinubu polled 8,794,726 votes – 36% of votes counted.
The former Lagos Governor beat his closest rivals Atiku Abubakar of the People's Democratic Party (PDP) and Peter Obi of the Labour Party (LP).
Find copy of the statement attached
By Vincent Kubi
Read Full Story