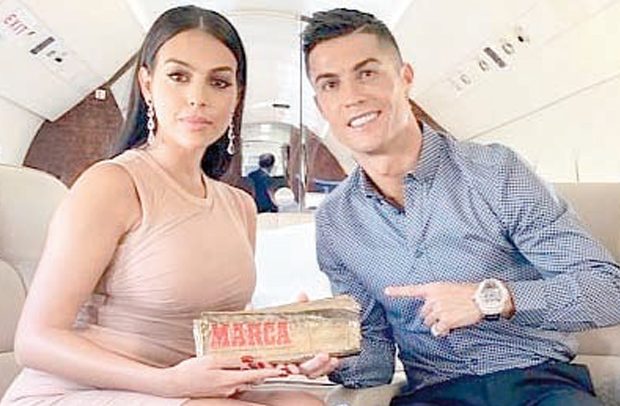 Ronaldo and partner, Georgina Rodríguez
Cristiano Ronaldo has sent a plane load of care items to the victims of recent earthquakes in Syria and Turkey, which have claimed more than 50,000 lives to date.
The devastating February 6 earthquakes — measuring 7.8 on the Richter scale — struck south-eastern Turkey and northern Syria with thousands of people still missing, injured or homeless.
In Turkey, more than 500,000 people have been evacuated from the affected area while news agency Reuters has said 160,000 buildings either collapsed or were damaged in the tragedy.
Ronaldo, who left Manchester United in November to join Saudi League side Al Nassr, has paid for tents, medical supplies, warm clothes, bedding, food and baby supplies to boost the aid effort.
The 38-year-old also fulfilled the dream of a Syrian boy who told rescue workers he wanted to meet the Portugal striker.
Nabil Saeed made a request shared on social media last month and was invited to attend Al Nassr's 3-1 win over Al Batin in Riyadh, before which Ronaldo met him and posed for pictures.
"When I saw Ronaldo, I thought it was a dream," Saeed told Reuters. "I didn't believe myself. When this dream would end, I didn't know. I pray to God that it will not be a dream. I wish everyone could see Ronaldo. He is very nice person."
Read Full Story