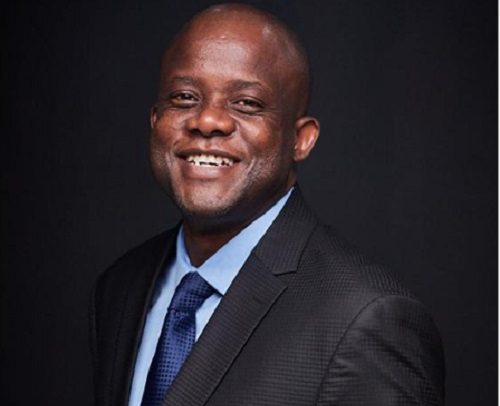 Zwelithini Mlotshwa
Puma Energy Ghana and the College of Engineering at the Kwame Nkrumah University of Science and Technology (KNUST) have announced a partnership to recruit talent into its businesses in Ghana and across the African sub-region.
The programme will bring together graduates with experienced trainers for an intensive 12-month training programme, designed to nurture and provide exciting opportunities for those who excel to evolve within the company.
General Manager of Puma Energy Ghana, Zwelithini Mlotshwa, said Puma Energy is constantly building its talent pipeline adding that the company likes to develop talent in local markets and is always excited to foster the gems that are within its operational areas.
"In doing so, we learn both from each other and our rich experiences.  This I believe contributes to making us formidable as an organisation," he added.
Mr. Mlotshwa emphasised that the College of Engineering of the KNUST is respected and acknowledged for its commitment to teaching and research excellence matched with its commitment to addressing social challenges through a range of research interests.
Director of KNUST Career Service Centre, Selina Angmor,  said engineers are people who take discoveries from the sciences and use them to solve problems that change the world.
"So it is always a delight and an honour when we get offers from esteemed organisations like Puma Energy to recruit talents from our pool of graduates, to partner with them to change the world. It is an exciting journey for graduates and a pat on our back as an institution. It shows we are on the right path," she added.
Graduate Recruitment Manager, Puma Energy, Yasmina Lloyd, said, "Puma Energy is committed to recruiting and developing talent across our markets in Africa and we welcome opportunities to engage with academic institutions such as the College of Engineering at KNUST. At Puma Energy we are looking for talent who can bring unique skills and experiences to our entrepreneurial environment."
Speaking about the graduate training experience with Puma Energy Mrs. Lloyd added, "We encourage creative thinking and provide platforms to pilot new ideas which can evolve into commercial opportunities. This enables us to develop tailor-made solutions to market specific challenges."
By Jamila Akweley Okertchiri
Read Full Story