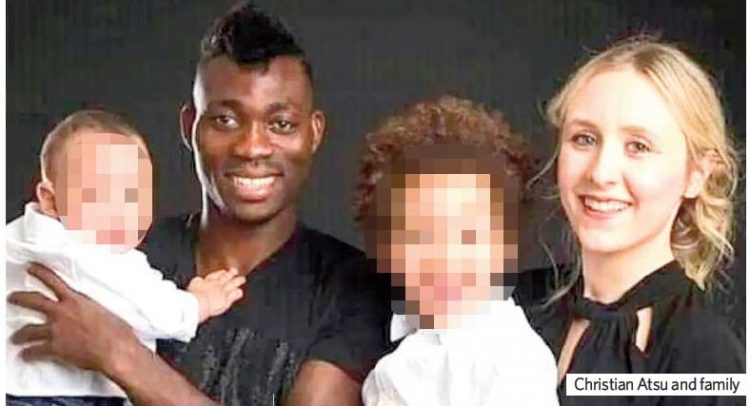 Christian Atsu and family
'Missing' Christian Atsu's wife, Marie Claire Rupio, has spoken on the whereabouts of the father of their children for the very first time.
The former Newcastle United man has gone missing following the infamous Turkey earthquake, which struck exactly a week today.
Conflicting reports about his whereabouts has hit the media landscape both local and international; with the death toll nearing 30,000, leaving many worried.
In a video sighted by DAILY GUIDE SPORTS few days ago on BBC's News UK, Twitter handle of BBC,  Marie Claire Rupio stated that she and the kids are deeply troubled over the whereabouts of the Hatayaspor's winger.
As a result, the player's partner has appealed to rescuers in Turkey to do their very best to save the father of her kids and others.
The emotionally stricken Claire, said the agent of Atsu had been relaying information to her about the issue, and that she was hoping he would soon be rescued.
"…his agent is in Turkey trying to get to where he is. They are trying their best to rescue everybody.
"There are people under the rubble but the problem is that they don't have the equipment necessary to get them out, so he is still missing, we don't know where he is."
And responding to how she was faring, she said, "…so it's quiet confusing especially for my children. It is quiet shocking, the club said he has been found, eleven hours later our children heard it on radio that they still don't know where he was."
Meanwhile, it came up yesterday at press time that a terminal camera has captured the mercurial winger alive at one of the troubled spots.
By Kofi Owusu Aduonum
Read Full Story