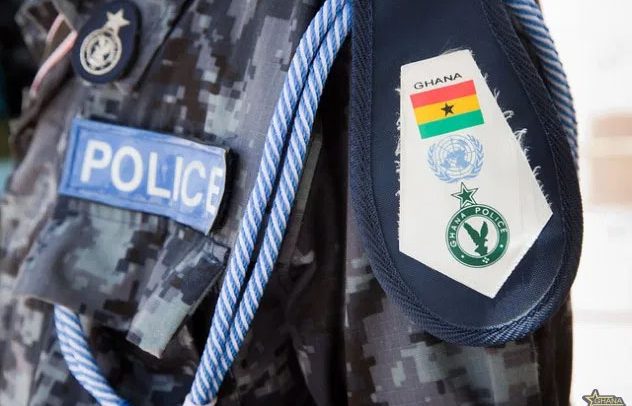 Last year, the video of a policeman smoking weed at a joint went virile when a civilian smoker attacked him for being a snitcher. Although we have not heard anything since then, we are convinced the Police Administration took the defaulter through the laid-down administrative enquiry procedures.
It is one of those stories which damage the image of institutions especially, the law enforcement arm of the State. As we have always mentioned, all institutions have good and bad nuts.
With no full-proof means of learning the composition of human beings before employing or recruiting applicants, the trend of occasionally having bad nuts within organisations exposed would emerge and sadly so.
In our issue of Saturday, January 21, 2023, page 12, the chief of Akyem-Etwereso in the Akyemansa District of the Eastern Region reportedly arrested a wee-smoking police officer.
The said cop was said to have been smoking with others at a hideout in the bush when the chief chanced upon them and caused his arrest.
It was a rare citizenry vigilante operation carried out on a law enforcement officer. Many would have simply walked away since after all, the culprit was a police officer.
The chief allegedly contended with resistance and harsh words from the cop who questioned his authority to challenge him for smoking Indian Hemp when doing so, is an illegality in the country. We have not heard about its legalisation yet and besides, the  police have not stopped arresting persons found to be in possession of the substance and even smoking it.
Daasebre Ofosu Kwabi Ayebiahwe's feat, with the support of persons said to be National Security personnel, arrested Constable Francis Adetsi and handed him over to local Community Police Officers.
We find this, however, unusual because, the community cops cannot deal with the subject. We would not be surprised if the matter fizzles out because, the community police officers are subservient to the arrested cop and besides, the procedure for dealing with such matters is beyond them.
The best they can do is hand over the case to the station officer, something they would be reluctant to do.
We can bet, however, that the police hierarchy, knowing how they are concerned with addressing acts of indiscipline within the ranks, should investigate the matter and take the appropriate action.
We have said it time without number that we all owe it a duty to ensure that our law enforcement department is peopled with more good personnel than bad.
When the opportunity crops up for us to deal with a situation such as we have at hand, they should be addressed fairly and in consonance with laid-down procedure.
The accused cop should be given the opportunity to defend himself and when there is no proof that he did what he was accused of, he should be let off the hook. If, on the other hand, there is evidence against him, the law should be allowed to take its course.
Read Full Story